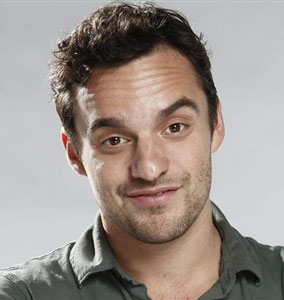 Jake Johnson is lucky that he got cast on New Girl, FOX's runaway hit starring Zooey Deschanel as the only female in an apartment of four thirty-somethings. As he recently told the Associated Press, he's not much of a playwright.
Following his dream of becoming the next David Mamet, he once wrote "a very serious little one act play about drugs and children" that was picked up by a local theater, who wanted to produce it without his input.
"The director said, 'We don't need you around. Just come the night of the show and enjoy your work' and I thought like, 'Sounds perfect. If I don't have to work, I'm not gonna,'" he recalled. "So, my girlfriend and I showed up and the show starts and I'm like, 'Oh, what a drag.' So I turn to my girlfriend and I go like, 'This one sucks' and she looks at me like, 'You're an idiot' and I realized it was mine. I went home, cried my eyes out and was devastated." Read more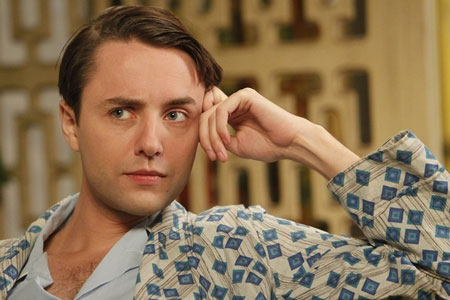 An environmentally-concerned minimalist in real-life, Mad Men's Vincent Kartheiser couldn't be much further apart from his on-screen persona. He plays Pete Campbell, a young, ambitious and scheming advertising executive on AMC's hit '60s drama about a New York City ad agency.
"I think there's plenty of me in Pete Campbell," Kartheiser recently revealed to The Huffington Post. "People on the show like to say that I'm very different from my character, but what else are they gonna say? I play a really despicable, ugly character. To most people, that summation is what the character represents. So my co-stars don't want to completely ruin my love life. Read more
It had to happen sometime. Just as Will Ferrell, Tina Fey, his fellow cast member Kristen Wiig and many other stars outgrew and graduated from the Saturday Night Live stage, so has longtime cast member Andy Samberg.
"I've definitely been really broken up about it.  It's been a super-emotional time.  It was not an easy decision," Samberg told Collider.com over the weekend. "I'll always be grateful that I got to do it. It was my dream job, since I was eight. Even now, I feel conflicted about it, a little bit."
Samberg, who moonlights with comedy music troupe The Lonely Island, is currently doing the promotional rounds for his latest film, That's My Boy, which co-stars Adam Sandler and is due June 15. His most famous SNL roles were from the show's Digital Short series, which at various times found fighting off laser-wielding cats, sending up Weekend at Bernie's and rapping about his fake man-crush on Iranian President Mahmoud Ahmadinejad. Most recently, he and fellow SNL regular Chris Parnell closed the show's 2011-2012 season with an update of their classic "Lazy Sunday" bit. Read more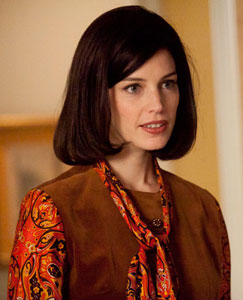 Since Don Draper goes through women like he goes through Lucky Strokes, Mad Men star Jessica Paré didn't expect to be on AMC's hit period drama for long (she had but one line in her first episode), but that didn't temper her excitement when she got the part of secretary Meagan in 2010.
"I remember I was so excited when I got it and they were like, 'Are you able to come to the table read tomorrow?' I was like, 'Yes! Of course! I can come to the table read! I have nothing else to do with my life! This is it,'" the 31-year-old actress recently told New York Magazine. "I waited up for the script to come that night and every hour passed excruciatingly slowly. I finally got the script and I had one line and it was, 'Yes, Joan.' You can picture me sitting there, like, quietly looking at, you know, Jon Hamm and John Slattery and Christina Hendricks and January Jones. I was freaking out." Read more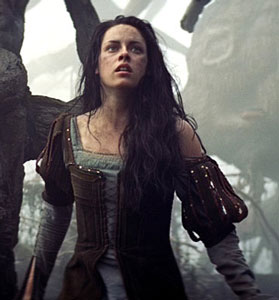 It may not be your grandmother's (or even your mother's) Snow White story, but Universal Pictures' Snow White and the Huntsman is set to dominate the box office this weekend. Starring Kristen Stewart, Chris Hemsworth and Charlize Theron, the action/fantasy flick is a gothic update on the classic Brothers Grimm fairy tale.
"We're not trying to take Snow White and turn her on her side," explains Stewart, who spent four months honing her horse-riding skills and English accent in preparation for the role of the fictional princess, in a recent press release. "We stay very true to who she is in the story. She represents a reminder of just how great people can be to one another."
Snow White is Stewart's first silver screen appearance since Breaking Dawn – Part 1, the latest installment of the Twilight series that made her a household name, arrived last fall. She says she found it refreshing to play such a modest young woman in the new movie. Read more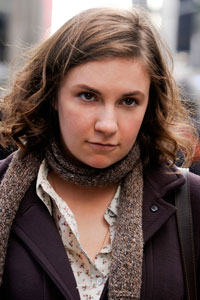 Although Lena Dunham's new HBO series, Girls, closely mirrors her own life, the show's creator and star is unsure where she stands on blurring the line between fact and fiction. In the half-hour comedy, which is only two episodes in but has already started making waves in the entertainment world, the New York-based actress plays a hip, twentysomething Brooklynite who's just been cut off financially by her parents.
"I just hope that I continue to keep a line between my private life and who I play, even if they are closely intertwined, and so I'm careful. I don't even know where my line is, but I know I have a line," Dunham recently told Time. 
"But I like the idea of people seeing that stuff and feeling like they know me… I get so many great tweets from people that are like, 'I saw your movie and you are me.'  I always thought of myself as a weirdo, and so the fact that these characters would resonate that way with other girls makes the world feel smaller in like a really comforting way." Read more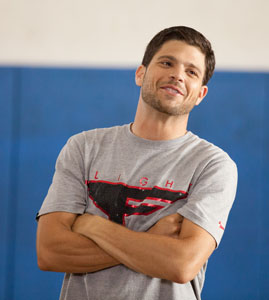 Playing the same character on a fairly one-dimensional TV series for seven years can understandably lead to an actor being pigeonholed, but Entourage star Jerry Ferrara is looking to prove he's more than the posse member he played on the HBO series, which aired its final episode last summer.
"I'm proud of what Entourage was and what the character was and I think being heavily identified means I did a good job," the "Turtle" actor said in a recent interview. "I also was excited for the challenge – like, I know that there will be some people who like think that that's all I can do. And you know what: give me that opportunity, because I like that challenge." Read more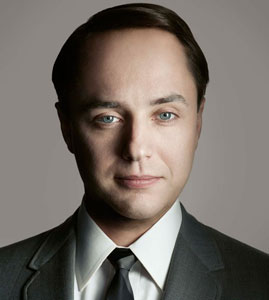 For Mad Men's Vincent Kartheiser, being on television's most celebrated drama means being able to step away from everyday life and seeing the world from a different perspective. Kartheiser, a real-life minimalist who has sold or given away most of his worldly possessions and is extremely concerned about the environment, plays a backstabbing young advertising executive on AMC's period drama.
"Anytime we can do something that's so different than ourselves, it gives you a head start into finding parts of yourself you can explore. That's the fun part of my job — pretending to be someone I'm not," Kartheiser recently told Advertising Age. "It's nice to have things that kind of kick-start you away from yourself, because you're used to making the choices you always make. At least I am." Read more
Don Draper isn't a very happy place right now (er, 1966) – his upstart advertising agency is struggling, another man is raising his children and even a saucy rendition of "Zou Bisou Bisou" from his beautiful young wife puts him on edge. Still, actor Jon Hamm  enjoys the character he plays on AMC's Mad Men all the same.
"I have an affinity for him," Hamm recently told Reuters. "I think he is complicated. He is often wrong, he is often spiteful, he is often mean. But I think we all know people like that, and I think he is coming from a place of pain and working through that… He is worth getting to know."
Mad Men's fifth season began in late March after a drawn-out, 17-month hiatus. Hamm, a budding film star thanks to the show, had plenty to do in the meantime, but he's certainly glad to be back on the set of television's most critically-acclaimed drama, which centers around fictional 1960s New York City ad firm Sterling Cooper Draper Pryce. Read more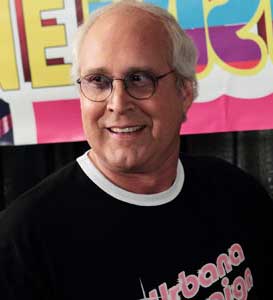 Although Community is one of NBC's few critical darlings these days, a common complaint with the Thursday night comedy about a group of community college students is that the show has left the simple universe it initially created for a zany world where plausibility isn't a concern. As he recently told the Huffington Post, even star Chevy Chase isn't a fan of how Community has evolved.
"I have creative issues with this show. I always have," the comedy legend said in a recent interview. "I think, if you know me and my humor over the years, you know that this is certainly not my kind of thing. I probably won't be around that much longer, frankly."
The actor's comments came after a spat with series creator Dan Harmon, who gave Chase an unfriendly roast at the show's third season wrap party and later played an angry voicemail from Chase to a crowd at a recent onstage appearance. The show began as a humorous chronicle of the everyday lives of a college study group but has since become a place where paintball fights and turning into zombies are just another school day. Read more