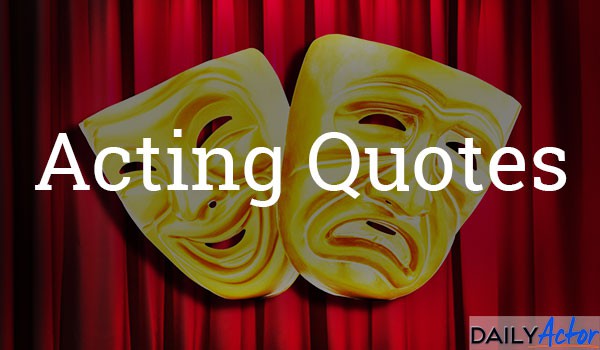 We can all use a little inspiration every once in awhile. From beginning actors to even the most seasoned professionals, getting a creative jolt from people in our art form can help you move forward in your career and maybe even life.
We've have thousands of articles and interviews on Daily Actor and have gathered some of the best acting and theatre quotes from all of them. With quotes from famous actors to up-and-comers, you're sure to something that'll inspire.
So, the next time you need a surge of inspirational acting quotes, tips from working actors or even a funny acting quote to help brighten your day, we've got what you need!
And check back often because we're always adding more acting quotes!