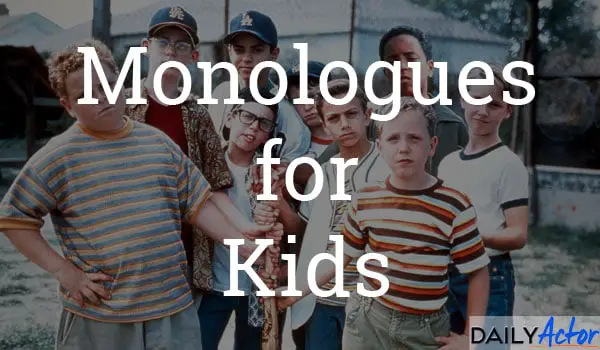 Finding a good monologue is always tough, especially for a kid. You don't want something too corny or over-dramatic, too wordy or too young or old. You want something that'll fit you! We've got some great monologues for kids and are adding more and more every week. If you don't see one you like, keep checking back!
Here are some quick monologue tips:
Find a monologue that fits you and your experiences. Find a character or situation that you can relate too.
Pick a monologue that is age-appropriate.

Choose a monologue that is suitable for the role you want. Are you auditioning for a comedy? Pick a comedic monologue! Want to get a role in a drama? Pick a dramatic one.
Find Your Monologue Below!
Looking for Something More Specific?
Search Our Monologue Database!