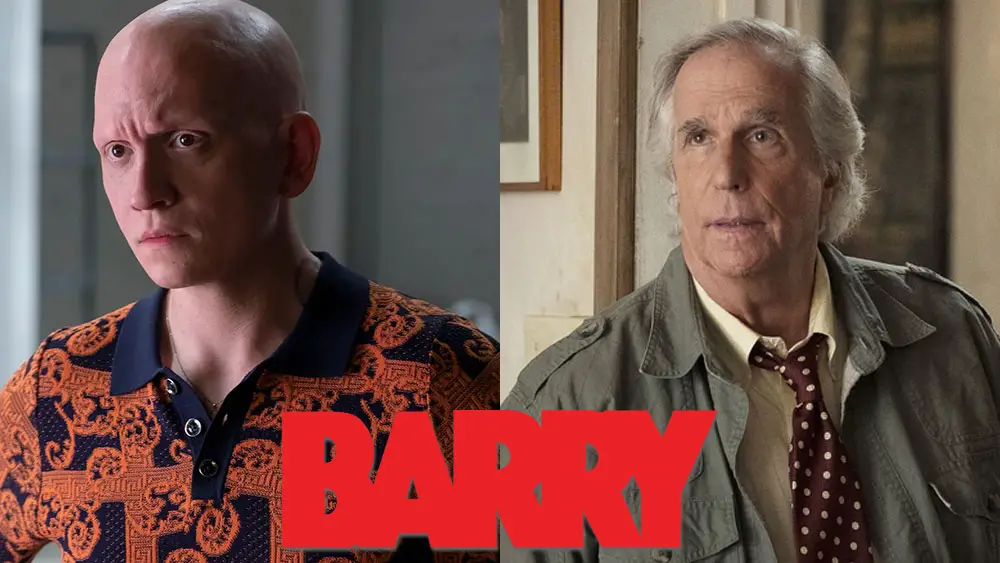 Emmy Award-nominated casting director Sherry Thomas has received acclaim for her casting of series like Breaking Bad, The Handmaid's Tale, and, most recently, Barry. Speaking with Below the Line about how she cast Barry, Thomas explains that her casting decisions to changes in the series and how she works with actors to unveil new approaches to characters in auditions.
Thomas explains that when they were in conversations about possibly casting the series, they presented the idea of casting Henry Winkler as Gene. She explains, "When we go into an audition for a job, we go in with a few ideas to share our aesthetic. […] There were a few suspect names that we spoke about. I said, 'I got one that might be really crazy, but I'm just going to say it because it will define who Gene Cousineau is, and I think it could very much mirror who this person is. Henry Winkler.' It was very much a meeting of the minds, and he said, 'Wow. I was kind of thinking along those lines as well.'"
What inspired the Winkler suggestion was that the character and Winkler had similar careers. She continues, "I felt that he (Winkler) had been a star as Gene Cousineau had been a star. He had been out of the picture for seemingly a long time on a regular basis with audiences. Not in a way that I think was a staple; he had sort of come in and out. He's the nicest guy, but there was also an air where I just sort of felt like he would really have some fun with this."
I think that if people can come in and be open and let their egos be put aside for a little bit, I love the trust. I love the creativity. I love what I learned from them about a scene and their take on it, and I'm leaning in; I'm engaged.
Occasionally, Thomas has asked talent to take different approaches that may not necessarily be in their acting comfort zone, and uses Anthony Carrigan, who plays NoHo Hank, as an example of an actor who nailed a role so well that his character's trajectory changed (he was originally supposed to be killed off in the pilot). She explains, "When you are able to cultivate those relationships with actors by being in the room with them, there's trust. So even if I say to an actor, 'Look, I don't know if this is the right direction to go, but I just want to try it,' they trust me. There's a wonderful collaborative energy that happens in the room when you're able to be with actors. It was interesting because nobody knew where this role was going to go. I mean, NoHo Hank wasn't even supposed to live. I believe Bill and Alec looked at each other and were like, 'They can't kill him. He's amazing!' […] We have had people say to us, 'You know, I don't know what you did with them in the room, but I couldn't get 'em to do it on set, you know?' We are directing all day long. It's in our title."
Because of that, Thomas notes that she prefers to work with actors who are willing to trust her to help them creatively. She shares, "What I love about actors is that I love a type of actor who is somewhat similar to me. I think that if people can come in and be open and let their egos be put aside for a little bit, I love the trust. I love the creativity. I love what I learned from them about a scene and their take on it, and I'm leaning in; I'm engaged. They teach me something about a piece of the scene or the character as a whole. There's an interaction. I think actors sometimes need to be nurtured, and I like nurturing people. They have to be vulnerable. They have to feel that they're in a safe space, and I know that our office has always provided that for actors."