Looking for Acting Schools in NYC?
Check our our list below!
If you're able to afford it, enrolling in an acting school in New York is probably one of the best decisions you'll ever make.
First of all, it's the heart of the theatre world and as a young actor, there isn't a better place to be. Secondly, you'll probably never be around a group of people more dedicated to their craft than New York actors. When you're in the city going to school, you'll live and breathe acting. How great is that?
Some of the other benefits are:
You're living in the greatest city in the world.
No car!
You'll get a great education from some of the best acting teachers working today, teaching you acting technique, scene study, meisner technique and more.
You'll be working alongside some very talented actors who'll you'll forever be friends with. And working with talented actors always ups your game.
It's a lot of hard work. This will be a full time job. In this interview with Carrie Preston, she recalled her time at Juilliard like going to war and "acting boot camp." She also went on to say that she was "very, very focused there and if you are, you can get a lot out of that place."
But, the price is a huge drawback. Just to live in New York alone is expensive. Now add to that, the cost of tuition and you're looking at a small fortune. That being said, most, if not all, of the schools offer opportunities for scholarships.
We've gathered a list of the best acting schools and colleges in NYC along with a brief mission statement from their website. Check them out below. You can't go wrong with any of them!
The Top Acting Schools in New York
(Updated 6/6/18)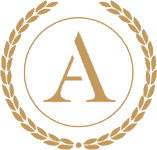 "The Academy offers the aspiring actor a fertile ground for professional and personal growth. The two campuses comprise one school, sharing the same philosophy, objectives and programs."
"Founded by David Mamet and William H. Macy, the Atlantic has the only conservatory program in the world that offers in-depth training in Mamet and Macy's unique and influential approach to acting: Practical Aesthetics, the Atlantic Technique."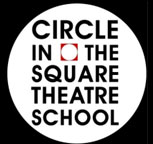 "Circle in the Square Theatre School's primary objective is to train actors and singers for work in professional theatre, film and television with traditional and experimental approaches to dramatic presentation."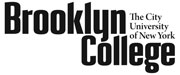 "The Brooklyn College Department of Theater offers the BA degree in Theater and the BFA degree in Acting or Design & Technical Theater. Each concentration is designed for a full four-year course of study that encompasses intensive classes in acting, design, and theater arts training."

"We believe in broadening the theatre education experience by encouraging multiple experiences in production work. Through participation both onstage and backstage in our ambitious schedule of performances, students are able to test their skills against their highest ambitions, and then return to class work to further hone them."

"HB's approach to training is practical and eclectic, with roots in the European classical tradition. Our instructors are practicing professionals interested in sharing their methods and insights with those seeking to begin or to expand their craft. "

"If you have dreamed about exploring your passion for theater in college, the stages at Hofstra University can provide you with many unique and exciting opportunities to develop your craft onstage and behind the scenes. Many graduates from Hofstra's drama program have gone on to success in film, television, on Broadway and off Broadway."

"The mission of The Juilliard School is to provide the highest caliber of artistic education for gifted musicians, dancers, and actors from around the world, so that they may achieve their fullest potential as artists, leaders, and global citizens."
The Lee Strasberg Theatre & Film Institute


"Lee Strasberg designed the classes to offer actors the opportunity to pursue their work systematically and to gain firsthand knowledge of his fundamental concepts. Here, through class work, seminars, exercises, scene work, demonstrations, commentary and discussions, both professionals and non-professionals are encouraged to develop their art and themselves."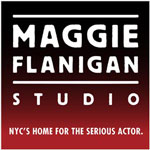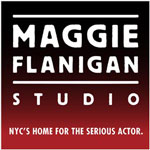 "Your talent is important, but it is not enough. To build a successful career, the best artists in all media have a solid technique that becomes second nature and serves as a bedrock for their talent. In this regard, the Maggie Flanigan Studio has one of the highest reputations in the business for producing well-trained, professional actors who can craft a role."

"Offering a shared graduate and undergraduate faculty and learning environment in the historic Westbeth Artists complex in Greenwich Village, access to top design, music, liberal arts, and social science divisions across the university, and connections to excellent downtown theater companies, The New School for Drama offers unparalleled opportunities for courageous and engaged theater artists and performers."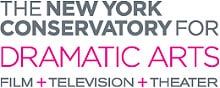 "The New York Conservatory for Dramatic Arts is an institution dedicated to excellence, innovation, and artistic expression. Our practical, relevant, and rigorous arts education aspires to liberate talent through craft, preparing actors to succeed in today's professional world and richly participate in the human journey."

"The Studio's mission is to create an environment with the purpose of nurturing theatre artists who value humanity, their own and others, as their first and most precious priority while providing art and education to the greater community."

"The Department of Drama at Tisch School of the Arts combines rigorous conservatory training with a challenging and enriching academic education. Using the incomparable theatrical resources of New York City as well as the superb intellectual assets of New York University, the Department has created a B.F.A. (Bachelor of Fine Arts) program that aims to establish the artistic and intellectual foundations for a successful and sustained life in the professional theatre and allied disciplines."
More Acting Resources