Acting Demo Reel Services:
Creating and Editing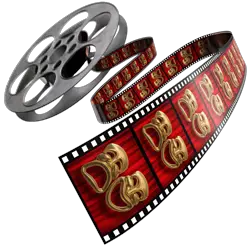 After your headshot and resume, your demo reel is one of the most important marketing tools you'll need to showcase your acting! A good actor demo reel can get you noticed by agents and casting directors and can even get you an audition or book a role!
Your Acting Reel Should:
 * Focus On You
* Showcase Your Best Work
* Be Short & Sweet
How it works: You'll upload your video footage to a server and tell me what scenes you want included in your reel. If you already know what edits you want, let me know. That just makes things quicker and easier!
Once the first rough cut is ready to go, I'll send that over and we'll to see if we want to add anything or make any additional cuts, move things around or just keep it as is.
And we'll keep going till you've got the reel you want!
If you don't have all of your footage or need to get a better copy, we can also help you with an Actor Aircheck.

Demo Reel Prices
$50, paid upfront. This is for the 1st hour of editing time/work.


$50 for each additional hour of editing but charged in 5-minute increments.

 

Included in the Price:
Free Consultation by Email or Phone.
Up to a Four Minute Reel. But, the shorter the better! Ideally, your reel should be no longer than 2 minutes long. We can also do a comedy reel and a dramatic reel if you want to split them up.
Title cards. Opening and closing titles with your name, and/or e-mail and phone number.
Video Files. Full high quality HD video plus a smaller version for Actors Access.
Please Include Your Contact Information and Any Relevant Info Below

** If you have a Yahoo or att.net email account and haven't heard back within 24 hours,
please check your spam for replies **
Demo Reel Examples