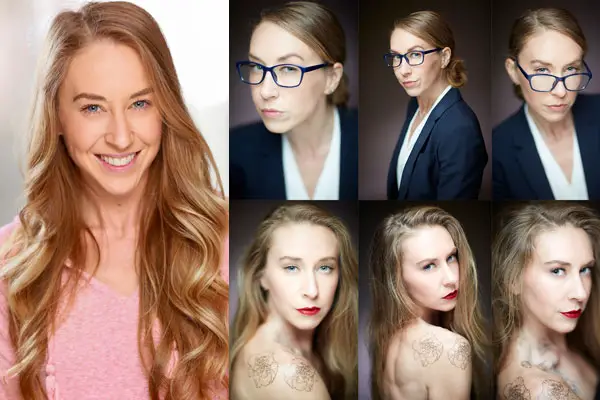 When you are a child, you live freely. You don't think about what you're doing, you just do it. That is the true essence of innocence. Innocence, in part, is some mysterious operation of the imagination, the part that can enter into mental realms from which one is soon to distant from. When you can fall into innocence with your character, that's when you truly connect.
When getting ready for your next audition or performance do you consider asking yourself; What is the true essence of your character? As an actor, this is something I think about practically every day. You arrive to it when you are present. As you move throughout your days, have you ever stumbled upon a luscious moment, a moment where you're so connected that everything around you is in sync? I'm sure you have, maybe you just haven't noticed it. This is when you are living in your true essence.
As I have begun to dive deeper and deeper into my studies, I have found myself rather interested in breaking down my characters. Whether it be for a voiceover, TV or film, connecting to the true essence of your character is key for that connection to come alive.
Being an artist requires passion, persistence and boundless vulnerability. Scary, right? Throw innocence into the mix and you've got a pot of gold for layers in your performance. If you're new to the game, it's best to practice where you feel most safe, and where you won't break the bank. Nerves get the best of us every now and then, so if that's the case, this is something you can always practice on your own. If this isn't your first rodeo, I would suggest working with someone you have worked with before. With this established relationship you can "play" and take risks you may have otherwise felt uncomfortable to. That brings me to my playtime at Edsger's Studio.
When deep in my character study, I reached out to Edsger, a friend of mine and very talented photographer. I asked if we could do a test shoot, simply focusing on three different characters. There was basic planning, but not over planning as this was intended for practical growth. It's all about seeing you after your process. Seeing in real time who you were able to become. Being flexible with a goal in mind works best here. With that said, we talked about the following characters; a reporter, teacher, sales clerk, hit woman, and judge.
Before this session, we had worked together once before. That was the day we went with the no plan, plan. We started with some basic beauty portraits, which is Edsger's style. The results were truly incredible, it being our first look and shoot. I knew right away after seeing this set of images that we were going to create some amazing things together. Our artistry was in sync and I felt supported.
When I arrived to Edsger's Studio I had intended to start with a wig for the first time. Over the past few years, my manager had suggested this to try out a new look without making the drastic change right away. I had always thought about it, but never did it for whatever reason. So today was the day! When I put it on, right away I could feel it transforming me. Looking at myself in the mirror was so interesting to me. I had never seen myself look anything like this before. With the makeup, wig and just the right wardrobe, I was ready to walk onto the set and become someone else.
Right away I fell in love with Jackie, that's what I named her. Her brown shaggy mullet gave her a contrasting sense of edgy innocence. While taking these shots, I was really in my head, in a good way. Thinking about the moment before the shot was taken… What was Jackie doing, who was she with, what was her motive? Asking myself these questions as I heard the click of the camera shutter is what made an impressionable difference in the eyes of the character. I can totally see it in the final capture. A win for both myself and the photographer.
Moving on to Ms. Pennington, a reporter that has had her fair share of appearances in court. At times ruthless, she's the type of woman who never picks a side but her own, goes for what she wants and will settle for nothing less than that. At the age of 10, her family was involved in an unsolved case that made headlines. This is what fuels her. She believes she will be able to finally put this to rest. Determined with a plan, it is her mission bring the truth to light.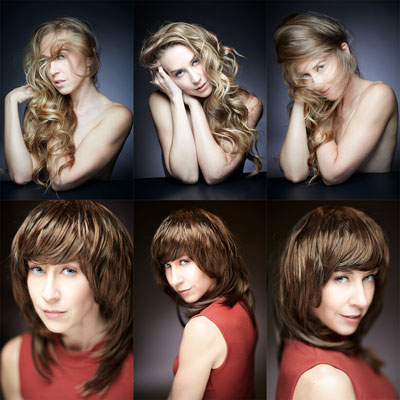 For the last look I put on a red lip and applied several temporary tattoos. That's when Adira came to life. This Hebrew name meaning 'strong' is both simple yet exotic, just like her. A troubled past filled with heart is what drives this characters motive. She feels the need to hold a tough exterior to mask the deep wounds that live inside. She's deeply sad but uses reactivity to hide behind her truth. She is a force to be reckoned with, a beautiful medley of distress and grit.
As actors, we all have our own unique processes that bring light to the characters we play. We are constantly evolving, learning and changing, so our processes must too. I dare you to dive deep, live fully in your character, and find their true essence. If you unapologetically pour your heart into what you believe in, even if it makes you vulnerable, amazing things can and will happen.
If you're interested in booking a session with Edsger you can connect with him @portraits.by.edsger via Instagram.
Caitlin Patricia Weiler is an actress, writer, host, athlete, and model. Born and raised in Massachusetts, she is now based in LA. While living in Mexico City, Mexico, she filmed Más Sabe el Diablo for Viejo and has appeared on CBS, ABC, Lifetime, Univision, Multimedios, and E! Entertainment. When not on set, Caitlin travels the world hosting events, red carpets, and radio shows, aiming to inspire others along the way. Art in all forms is what makes her feel alive. Find Caitlin: Website  |  Instagram  |  IMDB  |  Twitter |  YouTube