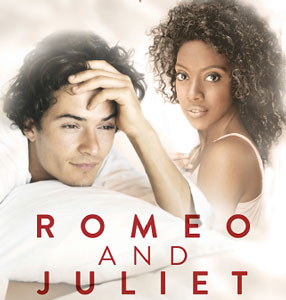 Orlando Bloom will make his Broadway debut alongside Tony Award nominee Condola Rashad, as Shakespeare's star-crossed lovers in a new Broadway production of Romeo and Julliet, directed by five-time Tony Award nominee David Leveaux. 
The show will open on Thursday, September 19th at the Richard Rodgers Theatre, following preview performances from Saturday, August 2nd.
The production will also star two-time Tony Award nominee Jayne Houdyshell as the Nurse and Tony Award nominee Joe Morton as Lord Capulet.
This version of the classic tale will retain Shakespeare's original language but have a modern setting in which members of the contentious Montague and Capulet families will be of differing ethnicities.  Read more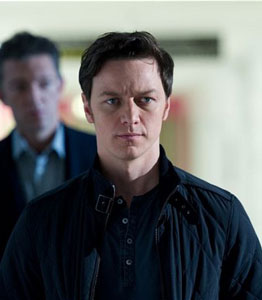 James McAvoy has found one of his toughest roles yet—well, physically that is.  In the London revival of MacBeth, McAvoy has already injured himself several times.
"I probably find it more difficult doing this Macbeth than any of the action movies I've ever done," he said in an interview with NPR.  "I've never been injured on an action movie.  I've been injured playing this guy so much more than any action movie I've been on…Different things [happen] every night.  Just as soon as I make myself safe by going, 'I won't do that again cause then I get a sword in my face,' something else happens and I put my shoulder out.
"We've all suffered in the cast.  There's 15 of us in the cast, and we're all down to physio like twice a week having to get sports massages and all that, but that's kind of the joy of it.  We've got a really brave, bold, violent, in-your-face scary production, and it's the kind of Macbeth I've always wanted to be in." Read more
Broadway audiences are getting to see Game of Thrones star Emilia Clarke in a whole new light on Broadway starring as Holly Golightly in a new stage adaptation of Truman Capote's beloved novella Breakfast at Tiffany's. 
However, more people are talking about the production's difficulty in training cats and Clarke's brief moments of nudity on the stage rather than the play itself!  In an interview with New York magazine, Clarke spoke about the reaction to her baring it all on stage.
Clarke is appreciative that so many fans of her television character are turning up to see her on Broadway.  She says, "A lot of the Game of Thrones fans have really come out to the show, which is really wonderful. And I hope they get a different experience than what they're used to seeing me doing." Read more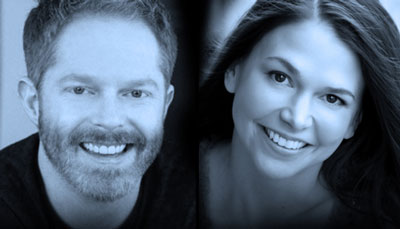 The Tony nominations will be announced by the wonderful-fantastic-awesome 2-time Tony Award winner Sutton Foster and Modern Family's Jesse Tyler Ferguson on Tuesday, April 30th.

The nominations can be watched live at 8:30am ET on CBS This Morning and in their entirety at www.TonyAwards.com, and NY1, where available.
Follow the Tony Awards on Twitter for real-time updates on the nominees as they are announced (Twitter.com/TheTonyAwards). The entire announcement will also be available on TonyAwards.com after the event.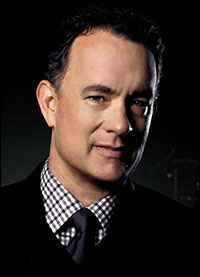 Tom Hanks tweeted this picture from his Lucky Guy dressing room that showed all of the new changes for that night's run of the show.
"LUCKY GUY dressing room mirror filled with changes for tonite. Remember them ALL! Hanx," he wrote.

Look at that. I'd go mental!
Can't wait to see this show when I get to New York! Read more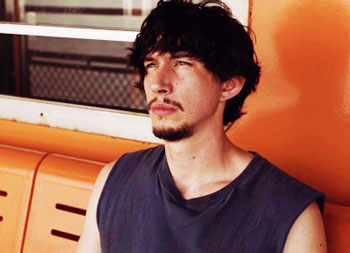 Adam Driver, who plays the lead hipster on HBO's Girls, is not one of those actors who enjoys watching himself onscreen.
"I can't help but watch something and nitpick all the mistakes and then replay them over in my head for months afterward, and not only drive myself crazy, but everyone I'm around crazy, too," he said to Interview magazine.  "I almost feel like an egotistical prick.  I think it's a thing I have to get over, but for now I keep noticing all the problems that I want to fix.  And I know what it feels like to play it, so I'm not so interested to see what it looks like."
Driver has been particularly analytical about his performance as Adam on the show.  "I saw the pilot for Girls about six months before it aired," he remembered.  "I watched it with Lena [Dunham, creator/writer/star of the show] on her laptop in her apartment and I was like, 'No…I can't do this.'  I kept replaying it in my mind, overanalyzing things in a way that I didn't think was helpful.  So I said, 'If this is going to continue to go forward, I don't really want to know how it's being translated, what shots actually make it in there.'" Read more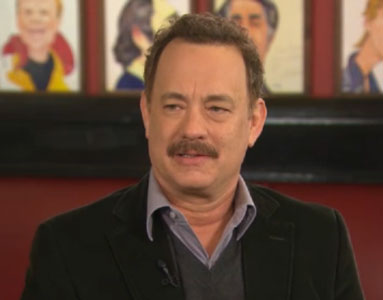 Tom Hanks appeared on Piers Morgan's CNN show to talk about his Broadway debut in Lucky Guy, which just started previews.
There are 2 short clips and in this first one, they talk about the last time he was on stage and if he has any anxiety about working on the Great White Way.
Check them out below! Read more
So no hard feelings, Alec?
After one of the most public Broadway behind-the-scenes squabbles in memory, Shia LaBeouf attended the first preview performance of Orphans on Tuesday night and gave the performance a wildly enthusiastic reception.
To recap: On February 20, LaBeouf left the revival of Lyle Kessler's Orphans because of "creative differences" and was replaced by Ben Foster.  Orphans was supposed to be not only LaBeouf's Broadway debut but his first stage role.  LaBeouf later posted e-mails between him and several other people involved in the production on Twitter that indicated behind-the-scenes friction between LaBeouf and co-star Alec Baldwin.  When Baldwin went on to later attack LaBeouf for his comments about theater — with Baldwin pointing out  his belief that an actor without a theater background like LaBeouf had no business talking about acting for the stage — LaBeouf made public more e-mails that cast Baldwin in an unfavorable light by indicating that he did not know his lines during the early rehearsals.  Read more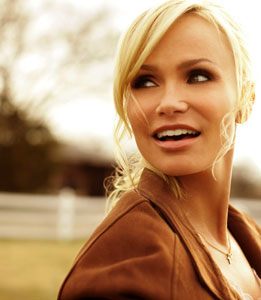 Recently, Broadway star Kristin Chenoweth starred in a PBS special, Kristin Chenoweth: The Dames of Broadway . . . All of 'em!!!, in which she performed a number of classic songs made famous by some of Broadway's greatest actresses.  She spoke to The New York Post about meeting one of her musical idols, Julie Andrews, the roles she still wants to play, and the scary circumstances around her painful accident last year.
Chenoweth recalls advice she got from Julie Andrews, who actually suggested that she shouldn't give every performance her all.  She explains, "She came to see Steel Pier [Chenoweth's 1997 Broadway debut] and they said, 'Julie Andrews is coming backstage to meet you!' I definitely wasn't the star of that show, but I had a big aria where I sang a high E and held it . . . and held it . . . and held it . . . for 15 counts. And Julie greeted me, hugged me and said, 'This is a major gift, and you cannot give those notes away.' I looked at her funny. 'But I'm doing this show!' 'Yes,' she said. 'But you must be selective.' Sometimes, when I'm about to do an encore, I want to do something really all-out but then I remember: Be selective. That's a great little piece of advice about life, too." Read more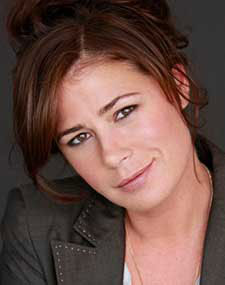 Though it wouldn't be inaccurate to say Lucky Guy is the Tom Hanks show — after all, Hanks, one of the most popular film actors of the last three decades, is making his Broadway debut in the Nora Ephron play –  the Forrest Gump star isn't doing a one-man show.  One of the other primary members of the cast is Maura Tierney, who plays Alice McAlary, the wife of Hanks' character Mike McAlary.  Tierney is also making her Broadway debut in the show, and she spoke to Broadway.com about the experience working with Hanks and playing a real-life individual on stage.
Tierney points out that because audiences are anticipating seeing Hanks on stage that they are extremely receptive to the play.  She says, "They're so excited to see Tom, so it doesn't feel like you get a bunch of skeptics with their arms folded saying, 'Prove something to me.' They're on board, and I think it's a real compliment to him—people just love him. All of us are riding those coattails because they are lovely." Read more