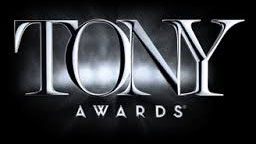 I, for one, can't wait for the Tony Awards. It's by far the best of the awards shows hands down.
Get ready for this list of actors who are set to appear on the 67th Annual Awards show hosted by Neil Patrick Harris:  Jake Gyllenhaal, Sigourney Weaver, Anna Kendrick, Zachary Quinto,  Sally Field, Audra McDonald, Cyndi Lauper, Alan Cumming, Jesse Tyler Ferguson, Megan Hilty, Andrew Rannells, Jane Krakowski, Matthew Morrison, Laura Benanti, Steven Van Zandt, Hal Prince, Andrew Lloyd Webber, Barrett Foa and Mike Tyson. 
They will join the previously announced names Tom Hanks, Scarlett Johansson, Cuba Gooding Jr., Jesse Eisenberg, Jon Cryer and Martha Plimpton.
The show will broadcast live from Radio City Music Hall on CBS this Sunday at 8:00 – 11:00 p.m. (ET/PT time delay).