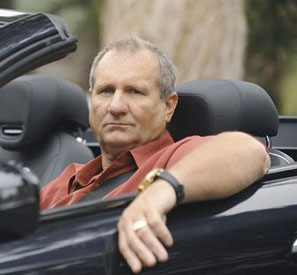 Modern Family would be a very different show if the original casting choices had played out.  The role of Jay Pritchett was initially supposed to go to Craig T. Nelson instead of Ed O'Neill.
"When I read it I thought, 'Oh boy, this is pretty good," O'Neill said in an interview with Huffington Post.  "And I called my manager and he said, 'Well, they're out to Craig T. Nelson.'"
The casting director, Jeff Greenberg, said the role came down to the two actors.  But they decided to offer the part to Nelson.  "And so the first offer went out to Craig and we couldn't make a deal," Greenberg said.  "He wanted to do it, but financially we were just too apart." Read more
It seems Olivia Wilde hasn't always been a pro at dressing sexy.  When the actress was just starting out in the industry, she was working as an assistant for casting director, Mali Finn.
Wilde saw Finn dismiss an actress after she came to an audition wearing skimpy clothes.  "I remember an actress coming in wearing a too-short dress," Wilde said at a Marie Claire "The Power of Presence" event, according to Starpulse. "After she left, Mali said, 'Why was she wearing that dress?  She's a joke, I'm not meeting with her ever again.'  And this girl was never heard from again."
"A few days later, I was going for an audition and I was wearing this huge cashmere turtleneck and pants, thinking I looked very 'executive.'  As I was walking out of the office, Mali said, 'Olivia, what are you wearing?'  I said I was going to a meeting, and she said, 'Oh!  You can't wear that!  You have to wear something tight and sexy.'" Read more
 Transformers/Harry Potter Casting Director Jane Jenkins Audition Theory class in Chicago August 25th!
  "Jane Jenkins and Janet Hirshenson are among the all-time greatest casting directors in Hollywood." - Ron Howard, director of Apollo 13.
 Casting Credits: 
Transformers, the James Bond film series, Jurassic Park, Harry Potter, The Perfect Storm, Troy, Hook, Angels and Demons and The Dilemma
This is NOT an audition or a guarantee of work in any way shape or form! Please note that when signing up.
This is a very small, much more intensive class. It's focused on the scene work/audition process directly and separated by age. Read more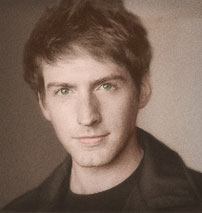 One of the current most acclaimed — and most successful — shows on Broadway is Death of a Salesman, starring Philip Seymour Hoffman as Willy Loman and directed by Mike Nichols. 
Playing Bernard, the initially nebbish son of Loman's neighbor Charley who grows into a successful lawyer, is Fran Kranz, best known for starring in most of Joss Whedon's projects, including the upcoming The Cabin in the Woods. 
For most actors, getting a role in this limited production of Death of a Salesman might have been a dream come true, so how did Kranz get cast?  He tells Theater Mania, "My agent called to tell me about this production and so I flew back to New York from Los Angeles to audition. My first instinct was to read for Happy; but I was told Mike Nichols only wanted to see me as Bernard. As it happens, Finn Wittrock auditioned the same day for Happy, and the casting director ran right after him when he was done. So I thought, 'if they want you, they're going to chase you.' They didn't chase me. Well, I actually made it to the elevator when they caught me and asked me to come back and read for Scott Rudin. And then I got the part the next morning." Read more
Podcast: Play in new window | Download (Duration: 29:41 — 20.4MB)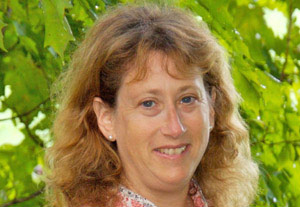 With the help of Casting Director Heidi Levitt's incredible work on The Artist, the film grabbed a whopping 10 nominations, including Best Picture, Best Supporting Actor (Berenice Bejo) and Best Actor (Jean Dujardin).
When she was casting the film, she said that she was "very careful to try to find actors that would feel like they would look correct in the role as well as be able to improvise." After casting Missi Pyle and Joel Murray among others, she told me that she could have cast a handful of other actors in the parts but in each case they had "really specific choices in their work."
Heidi has cast theater, film (the Oliver Stone films, Nixon, Natural Born Killers and JFK, Neil LaBute's Lakeview Terrace and Nurse Betty and the upcoming Chavez (with John Malkovich) and Bomb (starring Elle Fanning, Annette Bening and Christina Hendricks) and also has an incredibly useful app called Actor Genie.
She is busy!  Thankfully though, she took time out of her schedule to talk to me about The Artist, how she finds actors, audition tips, common things actors need to avoid, her Actor Genie and tons more!
Actor Genie is available for both iPhone and Android phones.
For the full interview, click the audio link above or download it from iTunes  Read more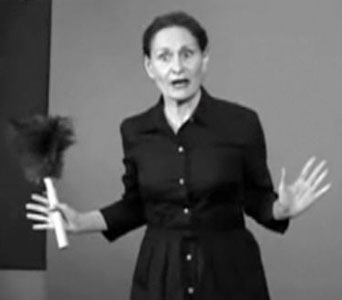 The New York Times Carpetbagger blog posted a video that has snippets of some of the auditions for The Artist.
Nominated for 10 Academy Awards, casting director Heidi Levitt did a super job with the cast.
In the video, you can see what Beth Grant (Peppy's Maid), Harvey Alperin (The Doctor) and Joel Murray (The Policeman) did to win their roles in the film.
The auditions were filmed in black and white and when Levitt and casting associate Michael Sanford watched the tapes, they "usually turned off the sound," she told the paper.
Interview with James Cromwell from The Artist
Check it out below!  Read more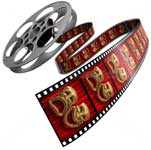 Inside the Mind of… are a series of seminars brought to you by the leading voices in the entertainment industry. Hosted by renowned inspirational teacher Stuart k Robinson, Inside the Mind of… brings you an uncensored look into different areas of show business.
We tear down the walls of politeness and courtesy and give you the TRUTH. Most seminars are couched in niceties so as not to hurt the actors sensibilities, not with us. Inside the Mind of gives you the truth and tears apart the myths of this business.
We go Inside the Mind of Agents, Casting Directors, Managers, Publicists, Producers, Directors and Executives in one on one conversations and we only let them tell the truth. You get a no nonsense view into the thought processes of working pros.
We try to get those people that do not do tons of workshops and are there to give you their honest info and feedback.
By bringing the truth about the entertainment business to the people struggling to find their way, we hope to educate, enlighten and inspire the artist inside each participant while giving each the inside edge to succeed in this business.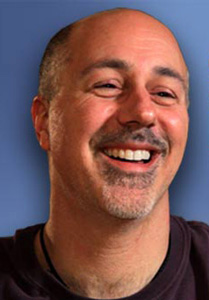 written by Scott David, Casting Director; Theatrics presenting Beckinfield
There are numerous reasons and factors why a Casting Director or a casting office might not be seeing you.
1. You may feel that you are right for the type of show they are casting….yet your essence and tone or look is just not compatible with the style and tone of the show. As an example: you may have a Mohawk or be totally tattooed…..and that type of look may never be a possibility on the show that the office is casting.
2. You may not have the level of credits or experience that is needed for the type of show or roles that the office is casting. Yes there are one-liners and small roles, so that is where the opening chance might happen, but then you also have to be the right look and type and oftentimes those types of roles go to actors that the office knows or wants to give the role to.
3. You may not have proper representation. By that I mean your agent or manager may not have a good relationship with the office…so by the time the office or the reps get around to thinking of that agent/manager, the session is already filled up with actors that the casting office wants to see.   Read more
Podcast: Play in new window | Download (Duration: 14:15 — 9.8MB)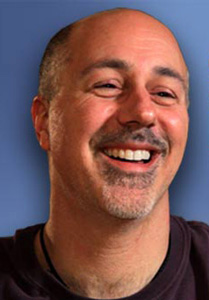 I first met Casting Director Scott David at a workshop a couple of years ago. I had heard so many good things about him and his class that when I got the chance, I signed up immediately. In the class, we came in with a prepared monologue, he handed out scenes – long ones – and then improv. It was a really fun time and one of the best workshops I've attended.
Scott has been casting since 1996. He's currently casting CBS's Criminal Minds but he also casts for film, theater and web-series. In 2010, he was awarded the Heller Award for Favorite Television Casting Director from the Talent Managers Association.
He's recently joined up with Beckinfield, the sci-fi mystery website where you can create and play a character, collaborate with others and showcase yourself as an actor. Each month, Scott watches the actor's videos, chooses his favorites and gives comments on their performances. Check out my interview with the founders of Beckinfield here.
Scott is a truly great guy, he loves actors and if you ever have a chance to get in front of him, do it!
I talked to Scott about casting, actor's being unprepared, how we can find our "type" and Beckinfield!
What should actors always remember when coming into your office for an audition?
Scott David: Oh, the first thing is always to be prepared. Dress appropriately and act professionally, those three are the most important things.
So, people actually come in with like inappropriate clothes?

Scott David: Sometimes, women will come in and be a little bit more suggestive when they don't need to be. Sometimes guys will come in way to casual for a role meaning wearing jeans and t-shirt where the role might be something like playing a lawyer and you need to be wearing a suit and a tie. But the outlandish stuff is probably a little bit appropriate if the role is calling for not something a little bit outlandish.
Read more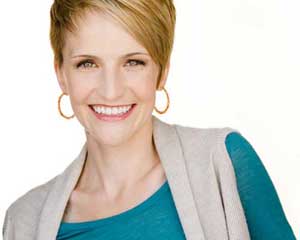 This is a guest post by Dallas Travers
How familiar does this scenario sound to you?  You decide that it's time to cultivate solid relationships with television casting directors, so you sign up for a workshop service in order to meet these people face to face.  Over the course of the next year, you meet two different casting directors each month totaling twenty-four first meetings.  Yet no one really knows you because they've only met you once.  I meet tons of actors every month who believe strongly that casting director workshops don't work.  Well, of course they don't when you never really develop a relationship with the casting directors you meet.
A lot of actors make this mistake, and I understand why.  It's easy to fall into the trap that the more people you meet, the more opportunities you'll have.  But that's just not true.  It's not about who you know in this town.  It's about who knows you.  You cannot become known after just one meeting.  It takes time to build a relationship.
So here's how you can use The Rule of Seven to make casting director workshops work for you.
Step One:
Create your target list. There are literally hundreds of casting directors in Hollywood, so it's pretty impossible to effectively apply the Rule of Seven to all of them.  Not to worry – you don't have to.  Just select a small (less than 12) list of casting directors and target them specifically and consistently.
Visit www.castingabout.com or www.imdbpro.com and research those television shows where the most opportunity for co-stars and guest stars exists.  Please note that I did not just tell you to make a list of your favorite shows!  I know, everybody loves The Office, but part of what makes that show so great is the fact that the cast is stuck together day in and day out working in an office, so new characters are rarely introduced.  Instead, make a list of those shows that feature new characters on a consistent basis such as Cold Case, CSI, or any of the other countless procedural episodics.