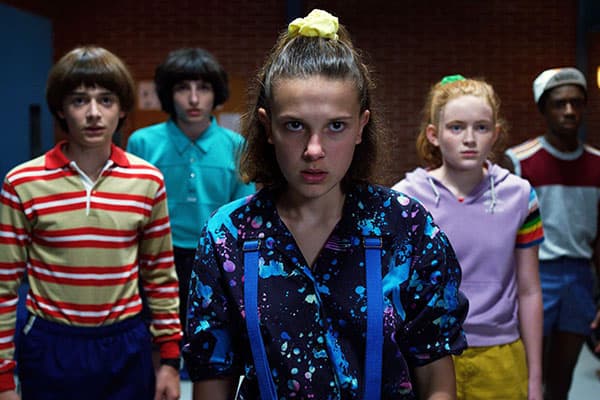 "I'm always casting a bunch of things. I can always sort of pretend to be looking for one thing while I'm looking for another." – Casting Director Carmen Cuba
The hit Netflix series Stranger Things has won accolades for many aspects of the show, but perhaps mostly for the new talent it has introduced to audiences. Alongside veteran actors like Winona Ryder, Matthew Modine and David Harbour, the series has given many young actors their first substantial roles. Much of that can be credited to series Casting Director Carmen Cuba, who won her second Emmy Award for casting for Stranger Things.
Speaking with Variety, Cuba talks about working with series creators the Duffer Brothers and the challenge of introducing new characters and actors to an ensemble series.
When it comes to casting Stranger Things, Cuba reveals that she begins the process very shortly after the show creators conceive of a character. She says, "[The Duffer Brothers] start talking about the characters as soon as they start thinking about them. So that's usually before they start writing them. I can start looking out [for actors that would be right], because [the Duffers] know I'm always casting a bunch of things. I can always sort of pretend to be looking for one thing while I'm looking for another, especially with this show. We have to do a lot of that."
Cuba points out that while the main cast has established a strong rapport with one another after three seasons, that makes it challenging to add new characters and the actors that play them into the mix. She explains, "It's a very tricky thing to try to step into as each season passes. Because that core, original group is very comfortable with themselves, with their characters, with the process, with the directors. You have to really test, however you can, how this person will be able to step into [his or her] character while also stepping into this phenomenon."