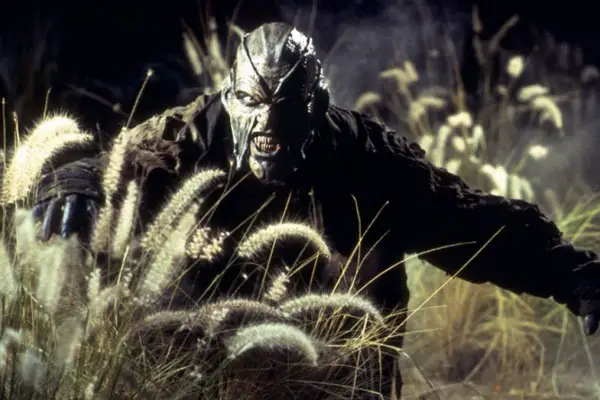 Are you comfortable with the idea of a film director who was convicted of sexual misconduct with a minor nearly 30 years ago making a film about a teenager girl who gets propositioned by her stepfather? Even if the director intends to cast an 18 year-old to play the teenager?
Director Victor Salva is currently in preproduction for Jeepers Creepers III, the second sequel to his 2001 horror movie that was produced by Francis Ford Coppola, which is scheduled to shoot in British Columbia. However, Salva's plans to base the film on a teenage girl who moves in with her grandmother to escape her sexually suggestive father has brought up memories of Salva's own past. In 1988, Salva was convicted of sexual misconduct with the 12 year-old boy who portrayed the lead character in Salva's 1989 horror film Clownhouse. Salva had videotaped the sexual abuse and was found to be in possession of child pornography during the investigation.
Salva served 15 months of his three-year sentence and returned to filmmaking in 1995 with The Nature of the Beast and Powder, the latter of which was faced by protests from the now-adult victim of Salva's abuse. Salva has continually expressed remorse for his actions in his infrequent public statements since being released from prison.
The casting call for an 18 year-old actress to portray the teenage lead in Jeepers Creepers III on Breakdown Services caught the attention of the Union of British Columbia Performers. Initially, the Union of British Columbia Performers sent out a warning to members reminding them that Salva that "the conviction allegedly resulted from misconduct involving a minor whom Mr Salva was directing at the time" and that "a performer has the right to refuse work if they believe the nature of the work is unsafe." However, Breakdown Services eventually pulled the notice and released a statement, saying in part, "All submissions made by any agent on this project are no longer available to the casting director nor any member of the production staff."
It is unknown if production will proceed as planned.
via The Independent