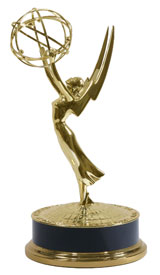 OUTSTANDING DRAMA SERIES
Breaking Bad • AMC – WINNER
Downton Abbey • PBS
Game Of Thrones • HBO
Homeland • Showtime
House Of Cards • Netflix
Mad Men • AMC
OUTSTANDING COMEDY SERIES
The Big Bang Theory • CBS
Girls • HBO
Louie • FX Networks
Modern Family • ABC — WINNER
30 Rock • NBC
Veep • HBO Read more
Two New York City news stations stopped by the open call auditions for Motown The Musical's upcoming National Tour.
They go behind the scenes, talk to some of the hopeful actors and even talk to casting director, Bernie Telsey.
Check them out below! Read more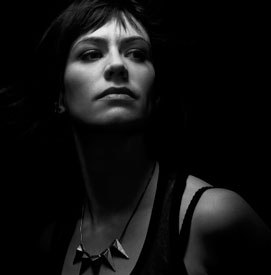 Sons of Anarchy just started its sixth season and Maggie Siff, who plays Tara on the hit FX show, said in a recent conference call that her character still surprises her. "Her reserves of strength and power," she told me in a recent conference call.
In the interview, Siff, who received an M.F.A. in Acting at the Tisch School of the Arts, talks about how much of herself is in her character, why the best roles for women are on TV, her Shakespearean ways and what her plans are when the show ends. 
Sons of Anarchy airs on Tuesdays at 10pm on FX Read more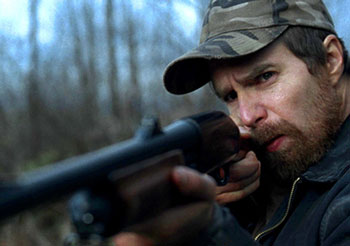 I am a huge fan of Sam Rockwell. I honestly think he's one of the most talented and versatile actors working today and he proves it once again by rescuing director David M. Rosenthal's, A Single Shot.
Rockwell plays John Moon, who, when the film starts is out hunting deer. He spots one, chases it through the woods and shoots. Unfortunately, he accidentally shoots and kills a young woman. He rushes up to her and as he watches her die, finds a box of money. He quickly hides the body, takes the money and hi-tails it out of there.
Using his new found cash, Moon hires the town lawyer (William H. Macy) to help him fight his divorce but he  soon discovers that the money belonged to a couple of thugs, and guess what? They want it back.  Read more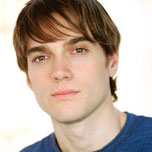 Justin Matthew Sargent, best known for playing Drew, the lowly bartender turned rock star in Broadway's Rock of Ages, has landed the role of Peter Parker / Spider-Man role in Spider-Man Turn Off The Dark.
He'll play evening performances starting tonight.
Reeve Carney, the original Peter Parker, played his final performance yesterday in order to begin shooting for the new HBO series, Penny Dreadful.
"We looked for our new lead in LA and New York. During Justin's rehearsals as the alternate Peter Parker/Spider-Man, we realized this is the guy to take over for Reeve. He is one of Broadway's great rockers," said producers Michael Cohl and Jere Harris. Read more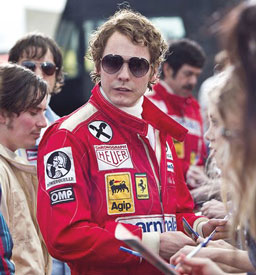 Daniel Bruhl is absolutely fantastic in the new Ron Howard film, Rush. The film is great and a lot of that can be credited to Bruhl who portrays Formula 1 superstar Niki Lauda.
To play Lauda, Bruhl says in the video that he read Lauda's biography, watched documentaries to get his body language right, worked with an accent coach and asked Lauda a "ton of questions." He says, "to play him was not that easy because we don't have that much in common. He's very different. It freaked me out at first."
In the video below, Brulh talks with Anne Thompson about the film, portraying Niki Lauda and more.
Check it out below! Read more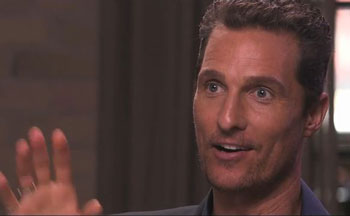 Here's a couple videos featuring Matthew McConaughey and Jared Leto talking about their new film, Dallas Buyers Club. I am really looking forward to this. McConaughey is on a spectacular roll the past couple of years and this will only add to it.
In the first video, McConaughey, Leto and Director Jean-Marc Vallee talk about why they wanted to make a movie based on the life of AIDS activist Ron Woodruff. McConaughey calls it a "bull ride" and how getting Woodruff's diary was the key for him. Leto, who plays a transgender person, says he talked to several transgendered people and how the whole process became really "special."
In the second video, McConaughey talks about his weight loss for the role and how hard it was to get the film made, Leto talks about the stereotypes of taking on a transgender role. Jennifer Garner also makes a brief appearance in the video as well.
Check them out below! Read more
Patrick Stewart tweeted this picture he took with Ian McKellen and Elmo last Friday and everything about it is all kinds of wonderful. Read more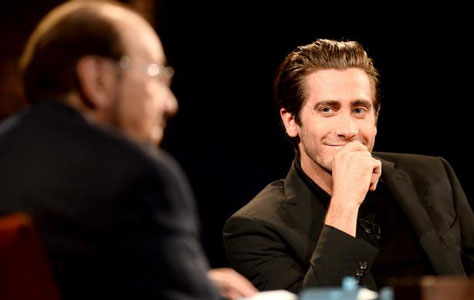 Jake Gyllenhaal will appear on Inside the Actors Studio this Thursday, September 19th. 
Gyllenhaal has won a BAFTA award and been nominated for an Academy Award, a Screen Actors Guild award and a Golden Globe award. Gyllenhaal has starred in such varied films as "Brokeback Mountain," "October Sky," "Donnie Darko," "End of Watch" and his upcoming movie "Prisoners."
In the episode, Gyllenhaal opens up about being raised in a Hollywood family and working with starlets like Anne Hathaway. James Lipton leaves no stone unturned as he asks Gyllenhaal everything from the personal details of his Bar Mitzvah, to his improvisational talents, to his relationship with "Brokeback Mountain" co-star Heath Ledger. Read more

The Casting Society of America (CSA) announced today that it will honor President of CBS Entertainment Nina Tassler with the organization's Career Achievement Award at the 29th Annual Artios Awards. CSA will also present esteemed Casting Director Linda Lowy (Scandal, Grey's Anatomy, Friday Night Lights) with the Hoyt Bowers Award, and Golden Globe and Emmy Award winner Michael J. Fox with the New York Apple Award. Read more