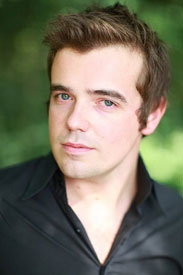 I'm a huge fan of the Harry Potter series, including all of the books and films so when I first heard of the show, Potted Potter – The Unauthorized Harry Experience, I was immediately interested in checking it out. The show takes all seven of the Harry Potter books and condenses them into a seventy minute and from everyone I've talked with, the show is absolutely hilarious.
It's played all over the world and had a summer-long run off-Broadway and now, it's touring America. Created by two-time Olivier Award-nominated actors Daniel Clarkson and Jefferson Turner, the two have since gone onto other projects but have left the show in very capable hands with actors James Percy and Delme Thomas. 
I talked with James recently and he's got quite an interesting story. First of all, he's got a law degree from the University of Liverpool. How many actors have a law degree? Not many but it's good to know because if (when?) I get into some trouble, he's going to be the first guy I call. He's also a stand-up comic and is youngest actor to ever play the role of Wilbur Turnblad in Hairspray.
James, who plays the role of Harry in the show, talked to me about the improv in the show, auditions, why he got a law degree and touring America.
Check out James' website and follow him on Twitter!
Potted Potter is currently in San Diego. For tickets and information, click here. Upcoming shows include Irvine, San Luis Obispo, Pittsburgh and Houston. For more info and tickets, click here. Read more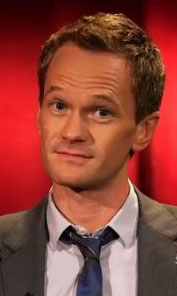 Neil Patrick Harris is one busy guy. He's simultaneously working on the final season of How I Met Your Mother, gearing up for his upcoming Broadway show, Hedwig and the Angry Inch and just directed a new magic show called Nothing to Hide.
He recently talked with Speakeasy about all of those projects, including the research and physical transformation he's doing for Hedwig and what he's going to miss most about How I Miss Your Mother. He also talks about hosting an upcoming evening with the fantastic NYC show, Sleep No More.
Check it out below! Read more
Here's a scene from Manhattan Theatre Clubs, The Snow Geese, courtesy of the New York Times. Starring Mary-Louise Parker and Danny Burstein, the play is written by Sharr White and Directed by Tony Award winner Daniel Sullivan.
The play has gotten mixed reviews (though the Times gave it a horrible review) but anything with Parker and Burnstein I think would be well worth seeing.
Here's a synopsis of the show: With World War I raging abroad, newly widowed Elizabeth Gaesling (Parker) gathers her family for their annual shooting party to mark the opening of hunting season in rural, upstate New York. But Elizabeth is forced to confront a new reality as her carefree eldest son comes to terms with his impending deployment overseas and her younger son discovers that the father they all revered left them deeply in debt.  Together, the family must let go of the life they've always known. 
Check out the clip below! Read more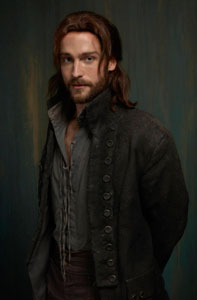 One of the biggest hits of the new season, Sleepy Hollow, returns with an all new episode tonight and I got a chance to talk to series star, Tom Mison on a recent conference call.
Mison is a big presence in British theatre and even won the Sir John Gielgud Award back in 2003. You may have also seen him opposite Rebecca Hall in the HBO miniseries, Parade's End. Mison is a great Ichabod Crane and even though a handful of episodes have aired, I can't imagine anyone else in the role.
In this interview, Mison chats about playing Ichabod Crane, his chemistry with co-star Nichole Beharie and how he's not a fan of ad-libbing.
Sleepy Hollow airs on Mondays at at 9/8 central on Fox Read more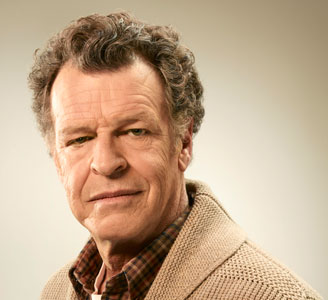 Sleepy Hollow, one of the biggest hits of the new season, returns tonight with an all new episode and the addition of a major new character: Henry Parrish played by terrific John Noble. Noble describes Parish as a reluctant "sort of a savior, but he has this ability, in a sense, to remove evil from a person; and hence the name [of the episode], The Sin Eater."
Noble was on FOX's long-running series, Fringe, and thanks to his friendship with that series co-creators (and creators of Sleepy Hollow), Roberto Orci and Alex Kurtzman, he's now about to become a huge part of another sci-fi franchise.
Noble recently spoke on a conference call about his role on the show and how he'll become an even bigger part as it progresses, working with the cast and filming in North Carolina and his thoughts on guest-starring in shows like Hollow and The Good Wife.
Sleepy Hollow airs on Mondays at at 9/8 central on Fox.  Read more
The Hollywood Reporter brought together possible Oscar contenders Jake Gyllenhaal (Prisoners), Forest Whitaker (Lee Daniels' The Butler), Matthew McConaughey (Dallas Buyers Club), Jared Leto (Dallas Buyers Club), Josh Brolin (Labor Day) and Michael B. Jordan (Fruitvale Station) in a fantastic roundtable interview you should definitely watch.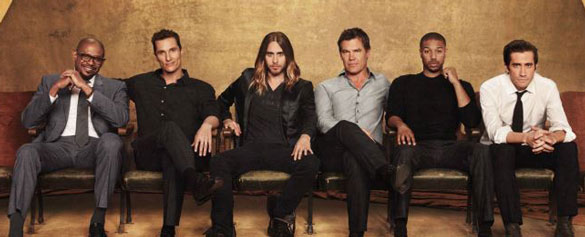 Some of the things they talk about:
* Who doesn't watch their own movies
* What types of fears they have when taking on a role
* Jared Leto talks about a really horrible audition for a Terrance Malick film
* Have they ever thought of quitting acting?
* The biggest lie's they've told directors
* Jake Gyllenhaal's awful audition for The Hobbit
….and a lot more! It's almost an hour long but I promise you you'll get so much from it.
Check it out below! Read more
Ewan McGregor is going to make his Broadway debut in TOM STOPPARD's The Real Thing. 
Directed by Sam Gold, the show will begin preview performances on Thursday, October 2nd, 2014 and open officially on Thursday, October 30th, 2014 at the American Airlines Theatre on Broadway (227 West 42nd Street). 
This is a limited engagement through January 4th, 2015.
The Real Thing returns to Broadway in a stirring and sensual new production.  This Tony Award®-winning play by Tom Stoppard (The Coast of Utopia, Arcadia) first seduced audiences in London and New York nearly 30 years ago.  Henry is a playwright not so happily married to Charlotte, the lead actress in his play about a marriage on the verge of collapse. When Henry's affair with their friend Annie threatens to destroy his own marriage, he discovers that life has started imitating art. After Annie leaves her husband so she and Henry can begin a new life together, he can't help but wonder whether their love is fiction or the real thing. 
The full cast and design team will be announced shortly.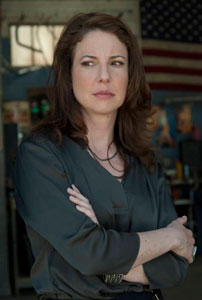 Robin Weigert plays Ally Lowen on the hit FX show, Sons of Anarchy. As the club's lawyer, she knows the illegal dealings but never denies helping them out and this season, she's doing that a lot.
Weigert, probably best known from her role as Calamity Jane on HBO's Deadwood, earned a Master of Fine Arts degree from New York University's Tisch School of the Arts. After graduating, she stayed in New York working in theatre (Broadway's The Seagull) until moving to Los Angeles.
I talked to Robin in a recent conference call where she talked about her role on Sons, Kurt Sutter's writing, building a backstory for her character and her new film, Concussion.
Sons of Anarchy airs on Tuesdays at 10pm on FX Read more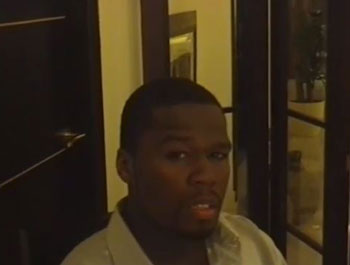 As an actor, I hate when audition tapes are leaked. I'd be horrified if some of my auditions showed up on YouTube!
But, as the Editor of Daily Actor… I have to admit that they are fun to watch.
Someone leaked to Defamer this audition tape that Curtis (50 Cent) Jackson submitted for the 2007 film, American Gangster, that starred Denzel Washington and Russell Crowe. He was auditioning for the role of Huey Lucas, a part that Chiwetel Ejiofor (currently starring in 12 Years A Slave) booked.
It's not bad. I mean, I've seen worse. His acting just lacks… oh, what's the word. Emotion.
What I'd love to find out is who the woman reading opposite him is. She almost hijacks his performance. You gotta check it out just for her. Read more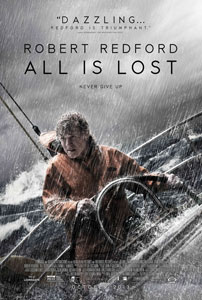 It takes some balls to set a movie in the middle of the ocean and only have one character who speaks almost no lines of dialogue.
You've got to have a director who is supremely confident in himself and an actor who can command the screen with a glance or a tilt of his head.
We get that in Writer/Director J.C. Chandor and Robert Redford.
All Is Lost tells the story of a man who is sailing the Indian Ocean. One morning, he wakes up to discover that his boat has rammed against an old floating shipping container that's left a hole on the side of his boat. As it starts to take on water, he loses his navigation equipment, his radio and electricity. He's now lost at sea and uses every bit of will and his seamanship knowledge to survive. Read more