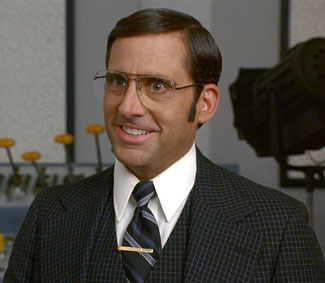 Although I'm a bit wary that the marketing overkill for Anchorman 2 that has gone from viral to outbreak, I still can't wait to see the sequel.  One of the main reasons why is because I absolutely loved the chemistry between the Channel Four news team in the first film: Will Ferrell, Paul Rudd, David Koechner, and, of course, Steve Carell as Brick Tamland, the low IQ weatherman of the news team.  Carell spoke about reuniting for the sequel with The Guardian and explained why the original is so dear to him and why he looks up to comedians like Ferrell and Peter Sellers.
Carell admits that he more-or-less owes his entire career to Anchorman because it served as a breakthrough role for him. He explains, "Adam [McKay, the director] and Will are probably more responsible for my subsequent career than anybody, because they gave me a shot. I wasn't well known – none of us were except Paul– but they took a chance and from there I met Judd Apatow, one of the producers, and we wrote The 40-Year-Old Virgin together. That led to other things, so it was an incredibly important time in my career." Read more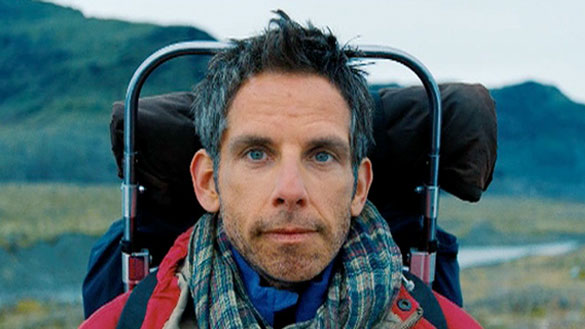 Ben Stiller is best known as an actor, but he has also directed five movies including his upcoming film The Secret Life of Walter Mitty.  In fact, Stiller directed most of the films he is best known for, and he even directed Robert Downey, Jr. to an Oscar nomination for Tropic Thunder.  So while it's no surprise that Stiller wants to direct more films, what is surprising is Stiller is anticipating that one day he won't even act.  He spoke to The Hollywood Reporter about why he thinks his time in front of the camera might one day be over. Read more
2013 just hasn't been Shia LaBeouf's year, but it's hard to argue that it isn't mostly because of his own missteps.  I admit being tough on him back in March because of the way he handled his firing from the Broadway play Orphans by making private e-mails public, but that's because this website is called Daily Actor and it was certainly an example of an actor being unprofessional.  His ensuing public feud with Alec Baldwin (who clearly isn't a level-headed individual either) was probably the main reason why Orphans ended up closing early anyway (though Baldwin subsequently blamed it on New York Times critic Ben Brantley, an accusation that didn't drum up much support in hindsight).  On top of that, the two films LaBeouf starred in this year, The Company You Keep and Charlie Countryman were released to mostly negative reviews and poor box office earnings.
But as far as I'm concerned, his latest blunder is the most inexcusable. Read more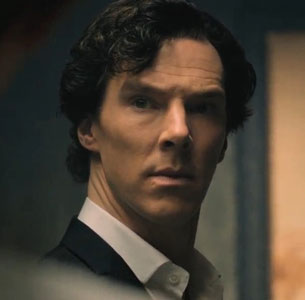 I don't think any actor can claim to have had the year that Benedict Cumberbatch has had.  Cumberbatch starred in Star Trek Into Darkness, 12 Years a Slave, August: Osage County, and, through motion capture, The Hobbit: The Desolation of Smaug (okay, there was also The Fifth Estate, but you can't win them all). In particular, he actually has two parts in The Hobbit films: he portrays two villains, the mysterious Necromancer and the great dragon Smaug. 
He spoke to New York magazine about preparing for both non-human roles and what it was like working with his Sherlock co-star Martin Freeman on The Hobbit… even though they were never on set together. Read more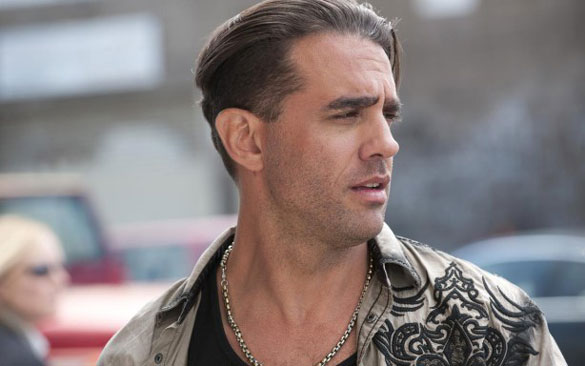 Though Bobby Cannavale has been an actor for many years, he's recently caught the attention of bigger audiences after his Emmy win for his third season role in Boardwalk Empire and a major role in Blue Jasmine.  He spoke to Rolling Stone about getting cast in the film and working with Woody Allen, and explains why he decided to take a role in the remake of Annie.
Cannavale says that getting cast in Blue Jasmine was a matter of lucky timing.  He explains, "To this day, I don't know how Woody Allen knows me. My agent just called one day and told me that he wanted to meet for lunch. Everybody was telling me, 'He's not going to look you in the eyes.' And when I walked into his office, somebody even told me I didn't need to take my coat off, because who knows how long the meeting is going to last. So I was really intimidated. And the first thing he said was, 'So can you shoot?' and I said 'Yes!' I hadn't asked for the time off of Boardwalk Empire yet, so I went back and luckily Terry Winter said, 'We're going to get you out of here anyway.'"  He says there wasn't an audition, adding, "He just knew he wanted the guy to be big, so he kept grabbing my shoulders and saying, 'Oh you're big. You're big. You're a big guy.' I felt like cattle being inspected. Then he just says, 'Can you give me three weeks in August?'" Read more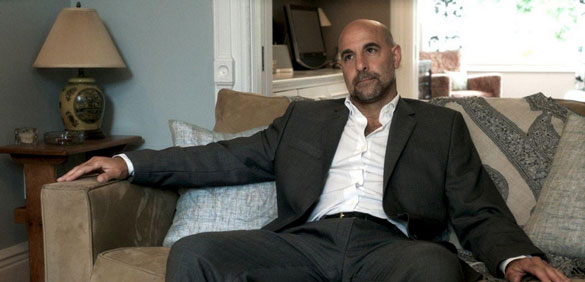 Some Velvet Morning isn't a movie for everyone, but anyone who is a fan of acting challenges will undoubtedly appreciate this two-person, one-set film starring Stanley Tucci and Alice Eve.  While I can't say I loved the film when I saw it at this year's Tribeca Film Festival, I was still impressed by the range of emotions the two actors portray in its 82 minutes.  Tucci talked to Interview magazine about the challenges of the film and why he's committed to taking on such varied roles in his career. Read more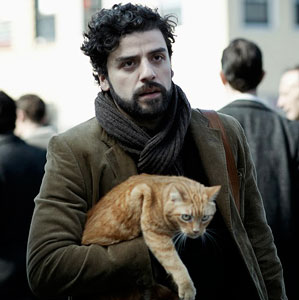 Anyone who has worked with animals on a set or stage will tell you that training a dog for a scene is one thing. Training a cat is another matter entirely — just ask the animal trainers for this year's Broadway production of Breakfast at Tiffany's.  So there were certainly some issues when the Coen brothers decided that a lost cat would play a central role in the plot of Inside Llewyn Davis — in fact, Joel Coen admits that the cat was added to the film to give the movie about a drifting folk musician some "plot."
The three tabbies used to portray Ulysses were trained by Dawn Barkan, who has also handled the animals for Ace Ventura: Pet Detective, Meet the Parents, Runaway Bride, and many others, including this year's The Secret Life of Walter Mitty.  In fact, two of Barkan's own three cats were among the many cats who portrayed Mr. Jinx in Meet the Parents, although the cat that was trained to flush the toliet has since passed. Read more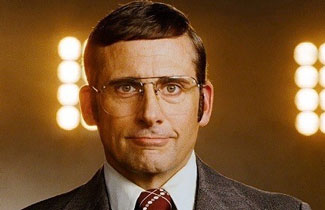 If you haven't been able to tell from the Ron Burgundy overload on your television and computer, the sequel to the beloved 2004 comedy Anchorman is finally coming out this week.  Because star Will Ferrell isn't much of a talker in real life, one of the members of Burgundy's Channel Four news team is doing most of the media rounds — that would be Steve Carell, who plays the mentally challenged weatherman Brick Tamland. 
Carell spoke to The New York Post about getting back into the period wardrobe (the sequel is set in 1980) and why his fellow Channel Four news team actors — Ferrell, Paul Rudd, and David Koechner — work so well together. Read more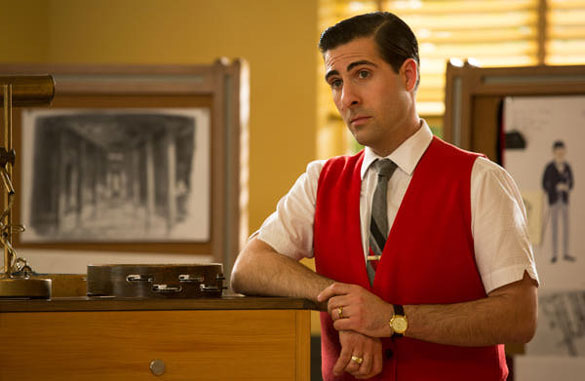 Jason Schwartzman's career has been mostly defined by his regular roles in Wes Anderson's films, so in a sense it's almost odd to see him pop up in a film as commercial as Saving Mr. Banks, which is about the behind-the-scenes struggles during the making of the Disney classic Mary Poppins. Schwartzman plays Richard Sherman, one half of the songwriting brothers who wrote many classic Disney music (brother Robert is portrayed by B.J. Novak).  Schwartzman told Moviefone how he got picked for the role in the film and a trick that his co-star, Emma Thompson, pulled on him that actually helped his performance. Read more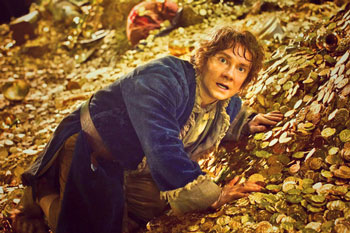 When the plans to make The Hobbit into a film — well, three films — were beginning to come together, many fans of Peter Jackson's prior film adaptations of J.R.R. Tolkien's The Lord of the Rings had only one actor in mind to play Bilbo Baggins in the prequel: Martin Freeman.  In an interview with Reuters, Freeman spoke about the challenge of starring in three films as one character, but admits he has no clue on how to succeed in the film business.
Though Freeman is no stranger to sustaining a character over the course of a television series after doing both the original version of The Office and BBC's Sherlock, he admits that the biggest challenge with The Hobbit is, "To have a job over that period of time and what is now three films. It was going to be two, and when I first took it on, I thought I've got to sustain this over two films, and now it's three. It's just keeping an eye on where you are and what your character is doing, and what he feels or thinks at any given moment on that day in that journey, because we're obviously shooting very much out of sequence." Read more