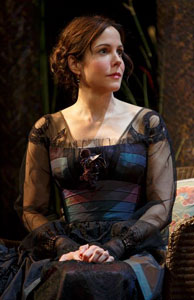 Though Weeds star Mary-Louise Parker is currently appearing in The Snow Geese, a new play by Sharr White that is now in previews on Broadway, she has a few words of concern about it that she gave to The New York Times earlier this week.  But if you know her Broadway history, you shouldn't be too concerned.
Parker is a Broadway veteran, having made her debut in 1990 in Prelude to a Kiss.  And though she has appeared in several plays since, Parker has had some — let's say abrasive — experiences on Broadway.  She had a publicized backstage feud with director Ian Rickson during her last Broadway play, Hedda Gabler (she describes their relationship as, ""It wasn't a marriage made in heaven" and "There wasn't perfect alchemy"), and during the run of her debut show she once threw a shoe at an audience member who left mid-performance.  But according to Parker, "One person's crazy is another person's refreshing.  I was always a very hidden, quiet child, and in some ways I can be opaque as an adult. I can have an air of vacancy about me. I can see it in my son. He can go so far away, and people made fun of me as a kid about that. But I hate fakeness. You have to be true to yourself." Read more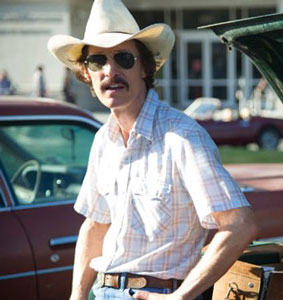 Forget diet and exercise.  The real secret to weight loss is… Tom Hanks.  Well, at least according to fellow actor Matthew McConaughey.
McConaughey had to lose a sizable amount of his normal bulk — forty pounds — in order to portray Ron Woodroof, an HIV-positive man, in Dallas Buyers Club.  So, McConaughey put in a call to Hanks as an expert.  He explains, "I actually called Tom and had a great conversation with him about what he learned about losing weight for Philadelphia and Cast Away. And I consulted a nutritionist about the best way to do this." Read more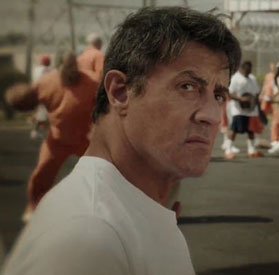 Seems like the autographed photo I have from Sylvester Stallone is a lot more valuable than I thought…
Stallone made a rare New York Comic-Con appearance to promote his upcoming film Escape Plan (which co-stars fellow 80s action movie icon Arnold Schwarzenegger) and while there decided to do what many stars and former stars appearing at conventions do: sign autographs for a fee.  Unlike other stars, Stallone charged a whopping $395 per autograph and $445 for a photo with the Rocky and Rambo star, according to Gawker.
In Stallone's defense, the fee was likely set by the memorabilia company that set up the appearance, Celebrity Authentics, and his management.  It's also fair to say that Stallone does very few autograph appearances — in fact, I've never heard of him doing one before — making his signature (and the few moments of time you can spend with him) worth more.  Read more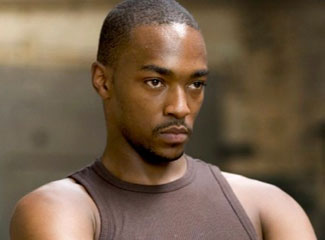 Who doesn't want to be in a Marvel Comics movie?  Because of the interlocking nature of the Avengers universe, by appearing in one film you never know if your character will end up popping up in other films (look at Clark Gregg, for example — from a bit part in Iron Man to starring in a TV series!).
Anthony Mackie has that opportunity because he'll be starring in Captain America: The Winter Soldier as The Falcon, one of Captain America's most trusted allies. 
In an interview with MTV about the role, Mackie admits he has wanted to star in a Marvel film for years and signed for the film even though he couldn't read the script and, after finally getting a chance after reading it, finding out he was mislead about the part! Read more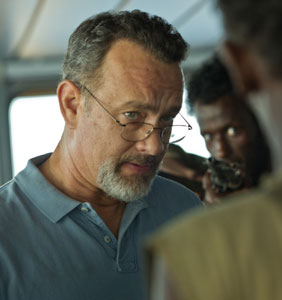 Sometimes you just have to give into cliches because they're actually true.  In the case of Tom Hanks' latest film Captain Phillips, when I saw it last week I literally was at the edge of my seat.  Even though I knew how this real-life story about a cargo ship captain who was kidnapped by Somali pirates ended, the tension in the film builds a layer of suspense that is overwhelming.  It's one of Hanks' best roles in a career full of great roles, and he spoke to The Wall Street Journal about portraying the real-life captain, working with the inexperienced actors who played the pirates, and — since he was doing the interview with a New York paper — whether he plans on returning to Broadway.
Hanks reveals that in his conversations with the real Richard Phillips the former captive admitted that he did share a few laughs with his captors.  Hanks explains, "He told me there were times he laughed with the pirates. They made jokes as best they could. He'd say something and they'd come back, saying 'I like you, Irish. You're funny.' So I got to do all this work of hidden preparation and I never have to tell anybody about it. I don't have to even show it. I just have to know it. And then when it comes out, it comes out in a palpable way." Read more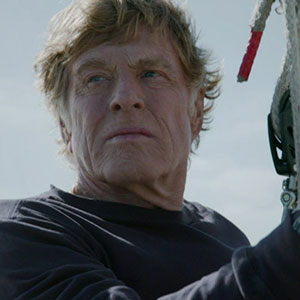 All Is Lost in not a movie that everyone is going to like.  It is a story survival about a lone man against nature as he faces dangerous conditions with his damaged boat in the middle of the ocean.  One of the most incredible things about it is that it is almost entirely free of dialogue because it only features a single actor.  Of course, when that actor is the iconic Robert Redford, it's no problem to stay fixed on him on screen.  He spoke to The New York Times about how he ended up being cast in such a unique film, what he brought to a character with no backstory, and how he managed to get through such a grueling shoot at his age.
Redford explains that since the character he plays has no name of backstory — either in the film or in the script — he portrayed the character as if it were himself.  He says he did this because he didn't have another choice, pointing out, "There was so little described of the guy that, of course, it had to be me." Read more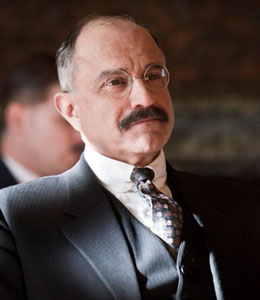 Though most of the great cable TV series of the last few years have been full of unexpected surprises, I think Boardwalk Empire really set the "holy shit" bar when Jimmy Daromody, played by the second-billed star of the show Michael Pitt, was killed off.  Shows have killed off characters before, but few have gone so far as to kill off such a prominent character, suggesting that the only character who is really safe is the show's lead, Nucky Thompson (Steve Buscemi). 
There have been several twists in the show since — both deaths and otherwise — and yet each continues to be shocking.  But I'd wager that the latest twist involving Thompson's butler Eddie Kessler (Anthony Laciura) in last Sunday's episode, "Erlkönig."  Laciura spoke about the twist to Rolling Stone, so if you haven't watched the episode yet, stop reading now, because unlike Rolling Stone, which reveals the twist in its headline, we're not going to spoil it! Read more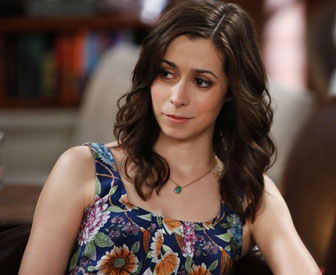 Cristin Milioti has a major role as Leonardo DiCaprio's wife in Martin Scorsese's upcoming film The Wolf of Wall Street, but if you're a fan of her from Broadway's Once and TV's How I Met Your Mother, don't expect to recognize her.
Milioti reveals to The Wall Street Journal that her character is virtually unrecognizable from her real self.  She explains, "I've got this really thick accent and huge perm, acrylic nails and jeans up to my second rib. She's a tough cookie but she loves him and believes in him, which is what makes it so painful. She's put all her beliefs and love in him. But what happens when you're not enough? It's a very sad role." Read more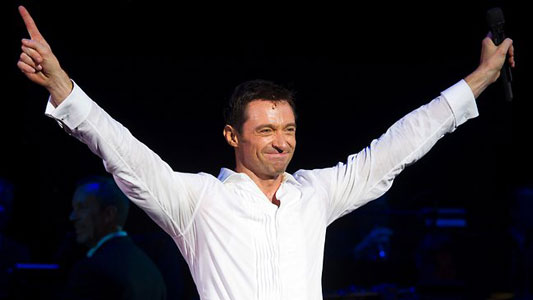 Hugh Jackman might be a blockbuster movie star, but he's also one of the major Broadway stars of the last decade.  His past two returns to Broadway — first in the play A Steady Rain and second in a solo musical revue Hugh Jackman, Back on Broadway — sold out 101% and 99% of all available seats, respectively. That doesn't even account his first Broadway success, which was the lead role in The Boy From Oz, for which he won the 2004 Tony and Drama Desk awards.  Heck, he was even given a special Tony Award in 2012 pretty much for just being Hugh Jackman.  The Great White Way loves this man. Read more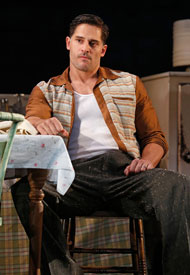 Every few months we run a story here at Daily Actor which I think sets a new low in lack of theater etiquette. There was that time someone in the balcony threw up onto the audience below.  There was that time that an audience member refused to stop using her phone so a nearby writer took it and threw it across the theater.  Then there was that time that the short-lived Breakfast at Tiffany's play had to ask audience members to stop taking photographs of star Emilia Clarke during her brief nude scene.  Often there is little the actors can do about this behavior except ignore it as they go on with the show.
But Magic Mike actor Joe Manganiello, who is currently starring in Yale Repertory Theatre's production of A Streetcar Named Desire, struck back at a rude audience member who took photos during the first act of the performance.  Read more