Interviews

Interview: Curtis Armstrong Talks His Long Career and 'King of the Nerds'
Curtis: "I always knew I was a character actor"

Interview: Casting Director Kelly Martin Wagner on Auditioning Actors and Working in the Horror Genre
Kelly: "In our office, we're looking for a person, not a read"

Q&A: Comedian Jim Jefferies on Season Two of 'Legit'
Jim also has an interesting perspective on comedic actors in dramas.
Click Here For More Interviews!
Acting Advice

What To Eat (And What Not To Eat) Before An Audition
An audition can be a nerve-wracking experience, so you'll need every advantage you can get

How Can You Spot a Fake Manager?
John does some Detective work and finds some scammy behavior!

Auditions: We Just Don't Know
That's one of the most frustrating bits about this biz of ours, isn't it?
Want To Read More Columns? Click Here!

Latest News
Interview: Curtis Armstrong Talks His Long Career and 'King of the Nerds'
March 7, 2014 | Leave a Comment
Podcast: Play in new window | Download (Duration: 29:33 — 13.6MB)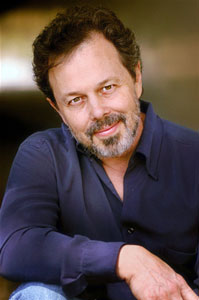 I grew up watching Curtis Armstrong. In films like Risky Business, Revenge of the Nerds, Better Off Dead  and One Crazy Summer, he created some of the most memorable characters and comedic performances ever.
Since that burst of genius (yeah, I said genius), he's been working non-stop, appearing in dozens of films and TV shows. He's recurring on New Girl and Supernatural and voices Snot on American Dad and he's recently partnered up with his Nerds co-star, Robert Carradine, to create, produce and host the TBS reality show, King of the Nerds.
I talked to Curtis about his incredible career, his early theatre work, creating his characters and King of the Nerds!
For the full interview, click the audio link above or download it from iTunes.
Follow Curtis on Twitter! King of the Nerds airs on TBS on Thursdays at 10/9c Continue »
Jason Momoa on Being Cast in 'The Red Road': "I had to convince them that I had it in me, which I do, I just never got the opportunity"
March 6, 2014 | Leave a Comment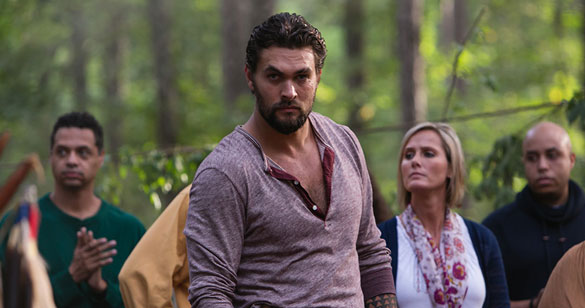 The SundanceTV channel has recently started creating scripted original series and the latest one is The Red Road starring Jason Momoa. In the series Momoa stars as Phillip Kopus, a member of the New Jersey Ramapough Mountain Indians who was recently released from prison. While Momoa is better known for action-oriented work like Game of Thrones, Conan the Barbarian, Stargate Atlantis, and heck, even Baywatch Hawaii, The Red Road gives him an opportunity to show off his dramatic side.
He spoke to New York Magazine about why he chose to take a role in a dramatic series and how he prepared himself for the role. Continue »
Interview: Casting Director Kelly Martin Wagner on Auditioning Actors and Working in the Horror Genre
March 6, 2014 | Leave a Comment
Podcast: Play in new window | Download (Duration: 22:14 — 10.2MB)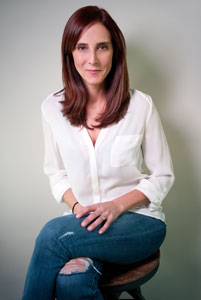 Veteran Casting Director Kelly Martin Wagner has entered a new phase in her long career: producer. Alongside partner  Nick Phillips, they've formed Revolver Picture Company, a horror-genre production company.
Kelly started out as a voice-over actor but quickly moved into casting and has been doing it now for over 20 years, with films like Hostel, The Exorcism of Emily Rose and The Devil Inside.

I talked to Kelly about her new company and how she likes her role as producer, her role as a casting director, fighting for actors and more!
Haunt, the first film from Revolver Picture Company, will be released this weekend.
Follow Revolver Picture Company on Twitter!
For the full interview, click the audio link above or download it from iTunes.
Q&A: Comedian Jim Jefferies on Season Two of 'Legit'
March 5, 2014 | Leave a Comment
Comedian Jim Jefferies FXX series, Legit, is back for a second season and it's crazier than ever.
Jefferies said in a recent Q & A that he's learned a lot from the first season. He'd never written a sitcom before and the whole things was a "little bit more fly by the seat of your pants," he said. This season, he's written a lot more for the actors because now, he knows what their strengths and weaknesses are.
In the interview, he talks about season two, writing for the show, stand-up and killing sacred cows.
Legit airs at 10pm on Wednesdays on FXX Continue »
And Now, The Trailer for 'Annie'
March 5, 2014 | 1 Comment


Holy crap, this looks awful.
I mean, like every single thing in every single frame of this trailer look freakin horrible. After being in Annie (I was Rooster) for 3 months a while back, I'm no fan of the show but it doesn't deserve to die a death like this.
Check it out below.
Review: Sibling Rivalry at its Craziest, 'Awful Nice'
March 5, 2014 | Leave a Comment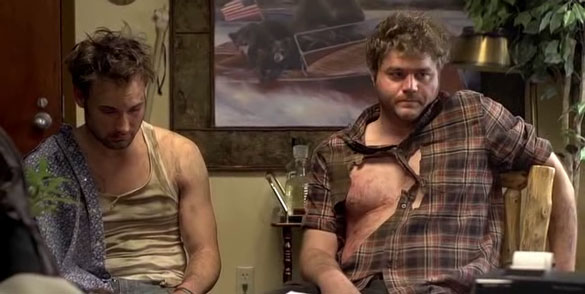 Awful Nice, the story of two estranged brothers who, after their father dies, have to travel to Branson, Missouri to sell his house, reminded me of a Duplass Brothers movie; raw and sometimes hilarious, with characters who are just shy of being sent to a mental institution.
After they ruin their dads funeral by getting in the most ridiculous fight ever, brothers Jim and Dave (James Pumphrey and Alex Rennie) hit the road to Branson, Missouri to renovate and sell the house they've just inherited.
Dave is a walking train wreck. Everything he touches turns to crap – hilariously so. And poor Jim has had to play straight man to this insanity all of his life. Their fights are epic and crazy. It feels like Rennie and Phumphrey are actually brothers the way they poke, jab and go at each other, both physically and even more so, mentally. Continue »
Interview: Keeley Hazell Talks 'Awful Nice', Auditions and Moving to L.A.
March 5, 2014 | Leave a Comment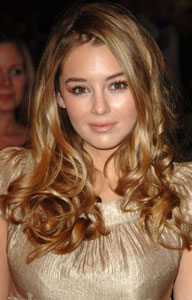 Keeley Hazell is wildly popular model in Britain. She's been a 'Page 3 Girl', appeared in men's magazines like Nuts and Zoo and is an icon to young guys everywhere. To most people, that would have been enough. But, a couple of years ago, she decided to pack up her life, move to LA and give it a go as an actress.
Starting from scratch after having the success like she did is pretty tough. Casting Directors here really didn't know who she was but that was fine because as she told me, "I always seem to put challenges on myself." She started taking classes at Lee Strasburg and now, things are starting to fall into place.
She's currently starring in the new film, Awful Nice. The film is about two estranged brothers, Jim and Dave (James Pumphrey and Alex Rennie) who, after their father dies, have to travel to Branson, Missouri to sell his house. The film, which also stars Christopher Meloni, has some truly hilarious moments and you should definitely check it out if you have a chance. 
I talked to Keeley about moving to Los Angeles, auditions, improv and Awful Nice.
Awful Nice is in theaters March 7th. Continue »
Check Out the Oscar Speeches from Lupita Nyong'o, Jared Leto, Cate Blanchett & Matthew McConaughey
March 3, 2014 | Leave a Comment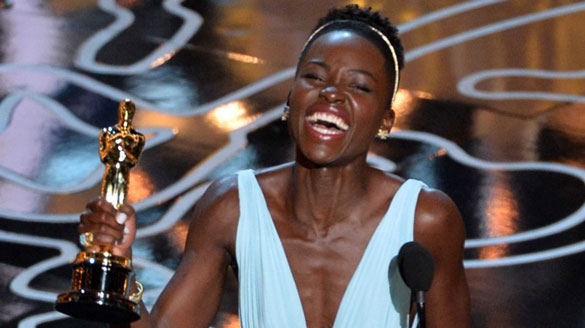 Lupita Nyong'o. Jared Leto. Cate Blanchett. Matthew McConaughey.

They had a night to remember, didn't they? Each won Academy Awards last night for the excellent work and below are their speeches with a small portion of each transcribed.
My favorite was from Lupita Nyong'o. Such joy and happiness. McConaughey's was pretty terrific as well… giving the full-on McConaughey.
Check the all out below! Continue »
Anna Kendrick on Why She's Stepping Away From Musicals: "It's hard as f-ck"
February 28, 2014 | Leave a Comment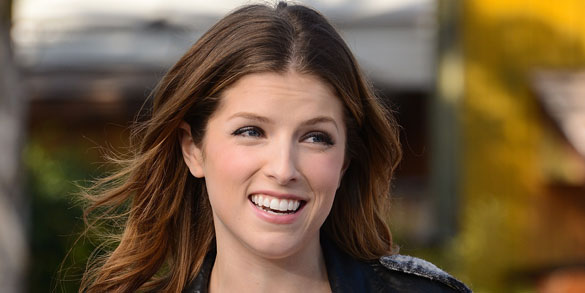 I was a little late to the "Anna Kendrick is talented and adorable" party considering that she first became known starring on Broadway in the musical High Society in 1998 when she was only 12. Music has been a huge part of her career since, particularly in the movie Pitch Perfect that led to her scoring a hit song with Cups.
While Kendrick has a few more musical projects lined up — she will star in film adaptations of the musicals The Last Five Years and Into the Woods and will return for Pitch Perfect 2, she told The Wrap that after that rush of musicals she's going to take a well-deserved break from singing. Continue »
Q & A: Charlie McDermott and Eden Sher Talk 'The Middle', Getting Syndicated and the Auditions That Got Them Their Roles
February 28, 2014 | Leave a Comment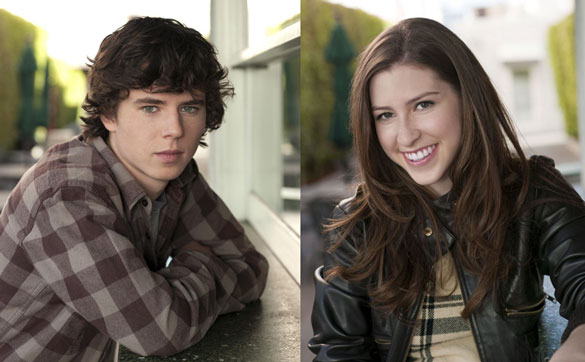 The Middle, ABC's family comedy that stars Patricia Heaton, Neil Flynn, Charlie McDermott, Eden Sher and Atticus Shaffer, has just hit a huge milestone: Syndication!
The Hallmark Channel has added the show to its prime-time lineup and to promote the news, McDermott (who plays Axl Heck) and Sher (Sue Heck), participated in a conference call to talk all things The Middle.
I, for one, am happy about the news. I was on one of the early episodes… which means residuals for yours truly!
In the call, they chat about the show, their auditions, the first time they met and tons more. Check it out below and be sure to catch an episode. It's a really fun show!