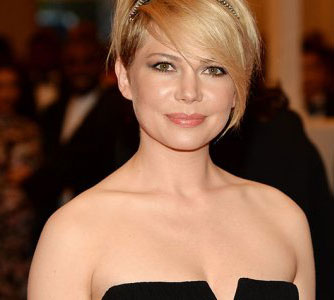 Oscar-nominated star Michelle Williams (Brokeback Mountain, Blue Valentine, My Week with Marilyn) will make her Broadway debut starring as Sally Bowles in the Roundabout Theater Company's revival of Cabaret, which will open in early 2014. 
She will replace Emma Stone in the role, who was set to make her own Broadway debut with the production (Stone dropped out because of her film commitments). Read more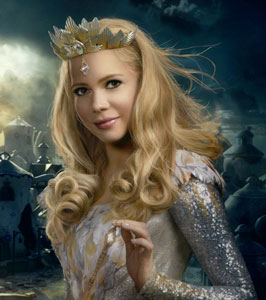 It might seem odd that Michelle Williams did research for her new movie role.  After all, she's playing a fairy tale witch in the new Wizard of Oz prequel, Oz: The Great and Powerful.  But the actress wanted to find a new approach for the character, different from Billie Burke's portrayal of Glinda the Good Witch in the 1939 film.
Williams read a biography of L. Frank Baum and the 14 books that the author wrote about his made up land.  She even kept a 'Glinda notebook.'  "You don't know if you're going to find anything when you do all that geeky research," she admitted in an interview with The Los Angeles Times.
But Williams knew that she didn't want to depict the witch as all-knowing.  "Glinda can't be omniscient because then she has no struggle," she said.  "If she already knows everything about the situation, there's nothing for her to discover." Read more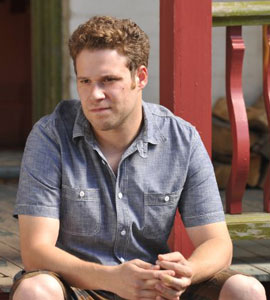 After starring in more serious comedies like Funny People and 50/50, Seth Rogen continues exploring his "dramedy" muscles in Take This Waltz.  He stars alongside Michelle Williams as husband and wife Lou and Margot in the film, which was written and directed by actress Sarah Polley. Rogen talks a bit about how he got the role and the surprising amount of research that went into it.
Rogen actually met Polley on the set of The Green Hornet, which is when he first heard about her idea for Take This Waltz.  He explains, "She came to LA and told me about the film. She was so nice and so cool. I'd actually been a big fan of hers for a long time, both as an actor and director. And then I read it and thought it was really awesome and very well written, much better written than I can write.  So I was very thrilled to do it, and yeah, I was very excited." Read more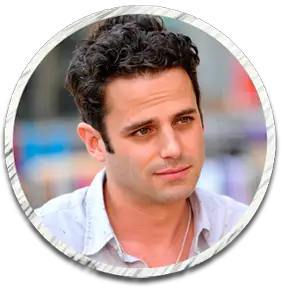 Actor Luke Kirby recently spoke with Interview Magazine about his recent  movie roles in both director Sarah Polley's Take This Waltz and the action thriller The Samaritan from David Weaver.  In Take This Waltz, Kirby plays the other man to Michelle Williams character in a story that follows a married woman who falls in love with her artist neighbor.  Seth Rogan and Sarah Silverman also star.
While Kirby shared that he was familiar with Polley after working with her on the movie Luck, landing the job wasn't easy.  "It wasn't that simple. I read the script and then she and I met for breakfast and had a really nice time catching up. I auditioned, and she made it incredibly comfortable for me, it was a very fun experience, which, auditioning is not generally the most fun that one can have in a day. Of course, when she asked me to come on board I was thrilled, and kind of taken aback, just because of how much I respect her as a director and also the cast that she had put together was so impressive. I felt so honored to be asked to be a part of it." Read more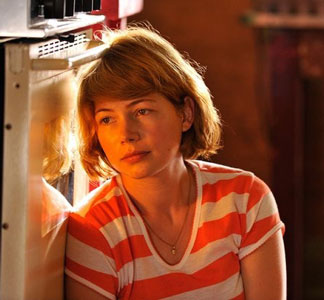 Actress Michelle Williams, Oscar-nominated star of My Week with Marilyn, appeared at Tribeca Film Fest to discuss her upcoming role in the indie Take This Waltz. 
In an interview with The Hollywood Reporter, Williams said she initially thought the movie would be perceived as a comedy.  She said, "I gave the script to a friend of mine to read, I was like, 'I'm so excited, I'm going to make a comedy.'  And I came back an hour later and she was on the couch reading it and she was crying, and she was like, 'I don't know when it's going to get funny, Michelle!'"  She added, "Yeah, that's my kind of comedy." Read more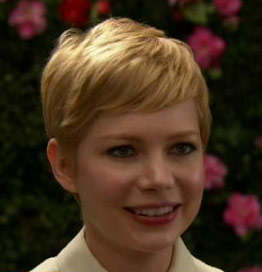 Michelle Williams talked with Access Hollywood about what it's like being nominated for an Oscar – her third, this time for My Week with Marilyn.
"Probably getting to ask advice of other actresses," she said. Her main source of advice is Meryl Streep. "Whatever Meryl does, that's what you want to do." 
She also talks about all the auditions she didn't get, the one's she "cried over" and when was the last time she was starstruck.
Check it out! Read more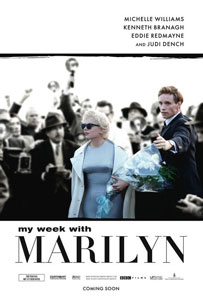 Courtesy of The Weinstein Company, here is the screenplay to My Week With Marilyn.
Starring: Michelle Williams, Eddie Redmayne, Kenneth Branagh, Julia Ormond, Dougray Scott, Judi Dench, Dominic Cooper, Emma Watson, Toby Jones

Written by: Adrian Hodges
Directed by: Simon Curtis
Once again, The Hollywood Reporter has brought together some of the best actresses from the years most talked about films.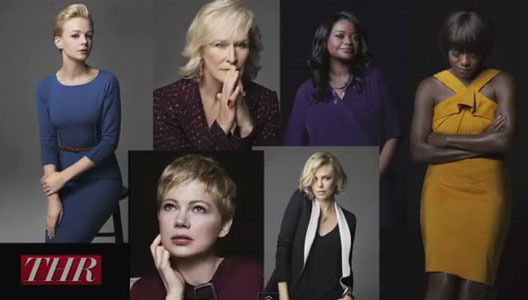 This year's Actress Roundtable features Carey Mulligan from Shame and Drive, Glenn Close of Albert Nobbs, Viola Davis and Octavia Spencer of The Help, Michelle Williams of My Week With Marilyn and Charlize Theron of Young Adult.
The video is an hour long and it's just great to watch (or listen to). They talk about their careers, getting bad reviews, how they got their start and so much more. So good!
There is also a behind the scenes video of the magazines cover shoot.
Check it out below!  Read more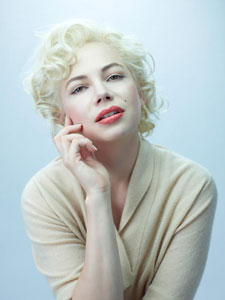 I'll see any movie that Michelle Williams is in, she is just freakin' that perfect. Have you seen Wendy and Lucy? If not, watch it. It's absolutely wonderful. I mean she is. The film is totally depressing but great.
Here are 4 clips from My Week with Marylin where Williams plays the iconic actress. It's about a young guy who meets Marilyn Monroe while working as a young assistant on Laurence Olivier's The Prince and the Showgirl. When she started to get emotional during the shooting, the young assistant director came to her aid and a romance developed.
The film opens November 23rd.   Read more