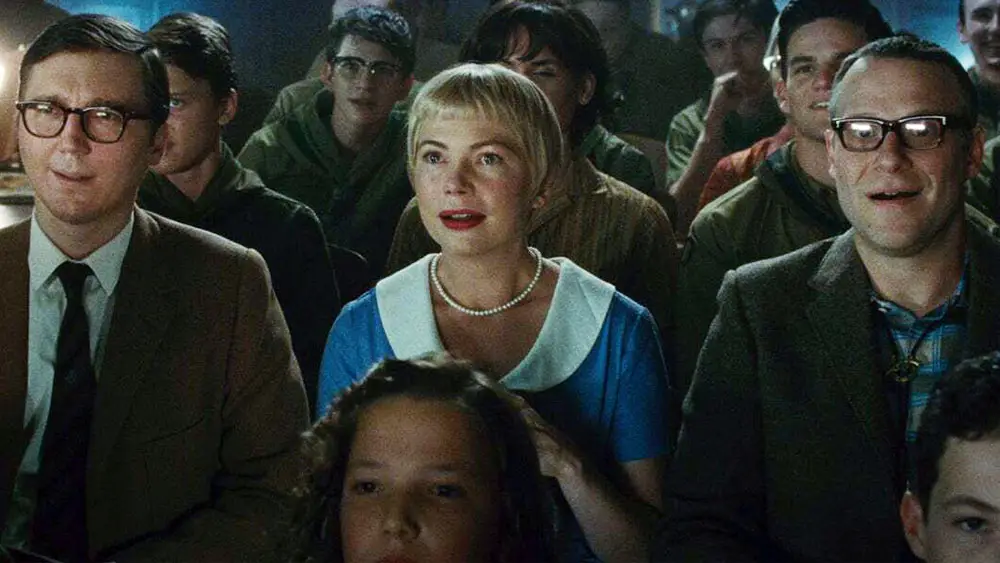 Emmy Award-winning actress Michelle Williams seems to receive acclaim and nominations for just about any role she does on any platform, whether it be film, television, or theater. In an in-depth profile in The New York Times, Williams reflected on her career trajectory and what she has learned from her early years as an actress.
Williams notes that her early career was dominated by less visible roles in film and television, including her role on the teen drama series Dawson's Creek, which helped her discover different acting techniques that served her well in her later career:
In the first part of my career, I was doing sitcoms, TV commercials, soap operas, and I started seeing this other style called naturalism. I wanted that for me, but I had to learn what that was and how to inhabit it, and when I felt like I had arrived at that place that I had yearned to belong in — like with [filmmaker] Kelly Reichardt, and every indie movie that I made until I was 30 — the next place that I wanted to go was into something that was more expressionist. That felt like a much further distance to cross.

I felt like the journey in my 20s was to finding an authentic way to center myself so that I felt natural inside of my own skin and could offer that to other women that I was playing, but then I wanted to shed that skin completely and be able to find entirely new ways of relating to characters that didn't always bring me along, that didn't bind me to just myself for the rest of my working life. That required breaking myself down and then rebuilding myself in somebody else's image, and making bigger choices.
Williams points to her roles as Mitizi Fabelman in The Fabelmans, Gwen Verdon in Fosse/Verdon, and Marilyn Monroe in My Week With Marilyn as examples of career highlights that demonstrate the way she interprets roles. She says, "I wanted to make work that an audience member had to deal with, where there was less interpretation on their part because the interpretation was really my work. I feel like Mitzi belongs there, and Gwen and Marilyn belong there, and the work that I've done in theater belongs there. But it took a lot of learning and a lot of mistakes along the way to be comfortable leaving my own skin."
However, Williams also points out that she values her experience on Dawson's Creek for the experience it gave her in acting. She reflects, "Maybe there's a connection between firstness and lastness, so I'm constantly reconnecting with my time on Dawson's Creek because every project that I end somehow recalls that to me. But it was an incredible kind of training because you're also learning these really fundamental things, like how to have a conversation with somebody where you're looking them in the eye but some part of you is also scanning downward to hit your mark. It's that kind of technical stuff that seems sort of silly and small that still comes in handy for me."