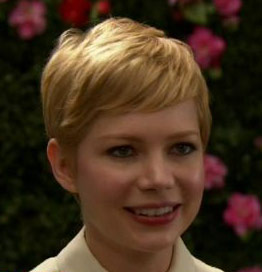 Michelle Williams talked with Access Hollywood about what it's like being nominated for an Oscar – her third, this time for My Week with Marilyn.
"Probably getting to ask advice of other actresses," she said. Her main source of advice is Meryl Streep. "Whatever Meryl does, that's what you want to do." 
She also talks about all the auditions she didn't get, the one's she "cried over" and when was the last time she was starstruck.
Check it out!