Once again, The Hollywood Reporter has brought together some of the best actresses from the years most talked about films.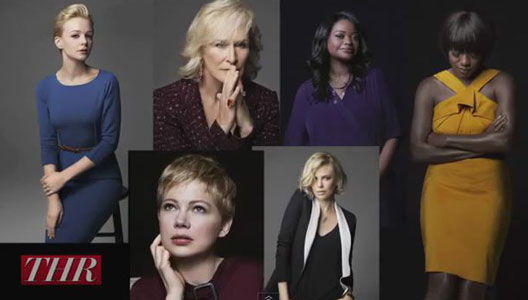 This year's Actress Roundtable features Carey Mulligan from Shame and Drive, Glenn Close of Albert Nobbs, Viola Davis and Octavia Spencer of The Help, Michelle Williams of My Week With Marilyn and Charlize Theron of Young Adult.
The video is an hour long and it's just great to watch (or listen to). They talk about their careers, getting bad reviews, how they got their start and so much more. So good!
There is also a behind the scenes video of the magazines cover shoot.
Check it out below! 
Behind the scenes of The Hollywood Reporter cover shoot