Have you dated an actress (or actor)? Then you should watch this Saturday Night Live commercial from this weekends show.
24-Hour Energy. Get the energy you need to date an actress.
Check it out below! Read more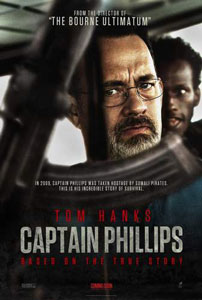 One of the things that I love about Tom Hanks is that he doesn't rest on his laurels. He's been a huge star forever and if he wanted to, he could be giving us garbage and odds are, we'd show up and plop our butts in the seats. But Hanks is still out there, challenging himself in films and, most recently Broadway, feeding his creative beast. He's a guy who just loves being an actor.
In Captain Phillips, director Paul Greengrass' new film about the hijacking of a U.S. container ship by a group of Somali pirates, Hanks plays the title character; a regular guy who's got a family and is  worried about his kinds chances of getting into a good college. A guy who takes his job seriously and expects his shipmates to do the same. You could almost say he seems kind of boring. Read more
The SAG Foundation has been doing some really Q&A's lately and this one, with Emily Deschanel and David Boreanaz from Bones, falls into that category. 
Moderated by Sandra Gonzalez from Entertainment Weekly, the two talk about the show, working together, their careers, acting and being an actor and tons more.
"I love talking to actors. This is great." – David Boreanaz
Check it out below! Read more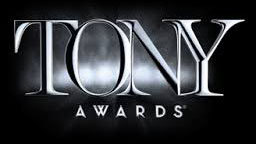 The American Theatre Wing announced this morning that the 68th Annual Tony Awards will air live from Radio City Music Hall on Sunday, June 8th, 2014. 
The show, which will airs on CBS, came back to the venue after several years at the Beacon Theatre.
The official eligibility cut-off date will be Thursday, April 24, 2014, for all Broadway productions opening in the 2013-2014 season.  Productions which meet all other eligibility requirements and open on or before the eligibility date are considered eligible for 2014 Tony Award nominations.  Read more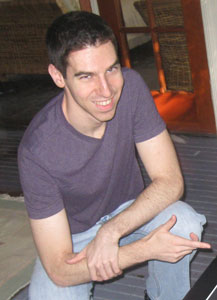 Interviewed by Theresa Pickett
Director Michael Matteo Rossi recently finished shooting feature film Misogynist, a drama thriller shot in Los Angeles. Rossi shares an insider's view about the Hollywood movie industry and examines how actors can find success in the movie capital of the world.
To learn more about Misogynist, check out their IMDb and Facebook pages.
You have secured a great group of talent for your latest movie, indie feature film Misogynist. The cast includes Jon Briddell, Tracey E. Bregman, Eve Mauro, Danielle Loseau, Jonathan Bennett, Kris Black, Alia Raelynn, and Cameron Barsanti. What strategies did you use in selecting your talent? Can you describe the audition process?
Since I wrote the script to the film, I had a leg-up in terms of knowing the look of the characters and what I wanted. We sent out a casting notice online for several of the supporting roles and got very lucky with the talent that came in to audition. I knew, however, that even for an indie film, you must have some sort of "name" actors for the film to get noticed. It's how the business works. I got in touch with Jonathan Bennett through acquiescence and sent him the script, which he loved and wanted to work on. Read more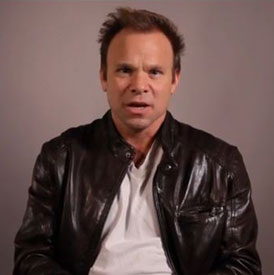 Norbert Leo Butz is one of my favorite performers. Broadway, Film, TV – he can do it all and he does it at such a high level. I just love the guy.
In this NY Times 'In Performance' video, he performs an acoustic version of 'Fight the Dragons' from the new Broadway musical, Big Fish. The show is directed by Susan Stroman and is currently playing at the Neil Simon Theater.
Check it out below! Read more
Orlando Bloom performs a monologue from the new Broadway production of Shakespeare's Romeo and Juliet.
The show marks Bloom's Broadway debut.
Check it out below! Read more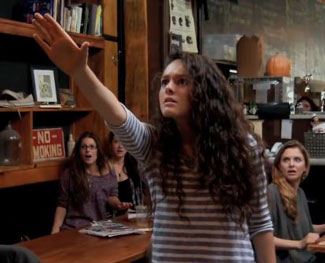 Here's a marketing video, called 'Telekinetic Coffee Shop Surprise', put together by Sony for the upcoming film, Carrie.
It's awesome!
The studio set-up hidden cameras, a fake wall, remote controlled tables and chairs and other insane stunts and props inside a coffee shop in New York City. They hired actors and a stunt man to perform in the shop and filmed the reactions to the unknown teen going all 'Carrie' on the place.
The video itself is pretty damn cool but after watching it, how much freakin fun do you think the girl playing the Carrie role had? I'd bet it was a blast.
Check out the madness below! Read more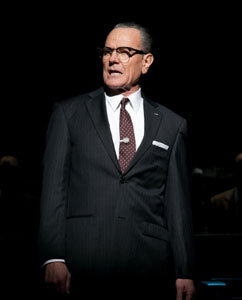 Bryan Cranston will make his Broadway debut as Lyndon B. Johnson in the play All the Way.
The play will finish its run at the American Repertory Theater in Cambridge, Massachusetts this Saturday.
Synopsis: 1963. An assassin's bullet catapults Lyndon B. Johnson into the presidency. A Shakespearean figure of towering ambition and appetite, this charismatic, conflicted Texan hurls himself into the Civil Rights Act, a tinderbox issue emblematic of a divided America. In the Pulitzer Prize–winning playwright's vivid dramatization of LBJ's first year in office, means versus ends plays out on the precipice of modern America. Read more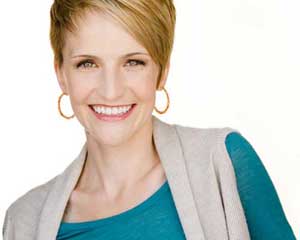 Written by Dallas Travers, CEC
Do you ever catch yourself wishing you could stop shlepping all over town to auditions and just wait for the offers to roll in instead? Like Halle Berry or Tom Hanks or even lesser known actors who go straight to producers?
Well, perhaps that shift could start with you.
What if you started to treat your career with the respect you wish others felt for you? I bet if you did, you'd start to feel more empowered and less at the whim of your next audition. I want to help you be in charge of your career sooner rather than later.
So, let's get to it. Read more