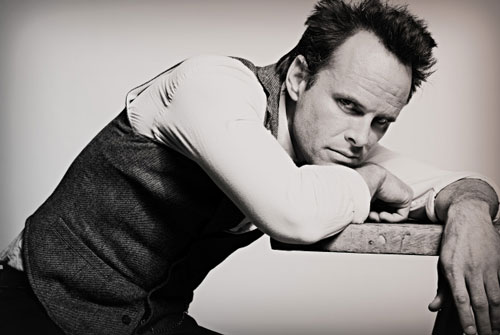 How great is Justified? The hit FX show has one of the best casts' on television and with Season 4, it just keeps gets better and better.
Starring Timothy Olyphant as Deputy U.S. Marshal Raylan Givens and Walton Goggins as Boyd Crowder, Justified is laying the groundwork for a memorable season finale. And I can't wait.
I've liked Goggins for a long time. The guy is such a good actor and watching his work on the show and in recent films like Django Unchained and Lincoln is always a treat. Plus, he's always been forthcoming about his life as an actor and how at times it's been difficult and that honesty is so refreshing.
Goggins recently participated in a conference call last week and as usual, getting to talk with him was a blast. In the interview below, he talks about working with the cast on Justified, acting and what he learned from Quentin Tarantino on Django Unchained.
Justified airs on Tuesdays at 10pm on FX Read more
Calling all ACTORS and ACTRESSES!

The New York Film Academy is proud to present an interactive movie scene reenactment contest on the exciting new iPhone app, Shortwave!
We're always on the lookout for talent and now we're hoping to discover him or her through a new wave of technology. Participants will pick a movie of their choice and reenact their favorite scene in under 30 seconds. Simply record the video on your iPhone and upload it the #NYFA thread on the Shortwave app!
Check out the official contest video thread here: https://shortwave.co/93cfa9f8
The winners are determined by our unique community voting process – the users decide the winner! The entree with the most votes wins a 1-Week Acting Scholarship to the New York Film Academy!
Submissions begin on March 15, 2013 and end on March 31, 2013. Voting will continue until April 7 to give a fair chance to the later submissions.
Instructions:
1. Download Shortwave to your iPhone (for FREE): appstore.com/shortwave
2. From the Explore page, search #NYFA to find the reenactment competition thread
3. Reply to the original clip with a reenactment of a scene from the film of your choice
Rules:
a. One submission per person (acting in another person's entry is allowed)
b. 30 seconds max
c. Winner will receive a 1-Week Acting Scholarship to NYFA NYC or LA. This does not include flight and housing Check out the official contest page here: http://www.nyfa.edu/film-school-blog/iphone-acting-competition-for-nyfa-scholarship/
For up to date contest info follow Shortwave on Facebook and Twitter: www.facebook.com/shortwaveco www.twitter.com/shortwaveco
Good luck and have fun!
If you have any questions regarding the contest, please email adi@shortwave.co.
Podcast: Play in new window | Download (Duration: 10:54 — 7.5MB)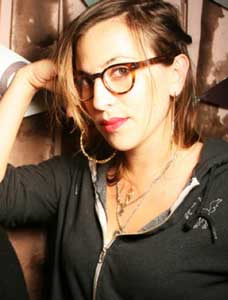 Sequin Raze tells the behind the scenes story of what happens between a producer on her last nerve (Ashley Williams) and runner-up (Anna Camp) in the final moments of a reality show.
The short, which screen to great reaction at SXSW, was directed by Sarah Gertrude Shapiro and paints a dark and depressing picture of life on-set of a reality show. The film is shot beautifully and I completely enjoyed it. Shapiro got great performances from Camp, Williams and co-star Francis Conroy and I'm definitely looking forward to her next project, whatever that might be.
I talked to her at SXSW and she was a bundle of energy, I loved it! In the interview, I asked her how she got the cast to work for free, getting the actors to see her vision and the future of Sequin Raze.
 For the full interview, click the audio link above or download it from iTunes  Read more
Podcast: Play in new window | Download (Duration: 13:30 — 9.3MB)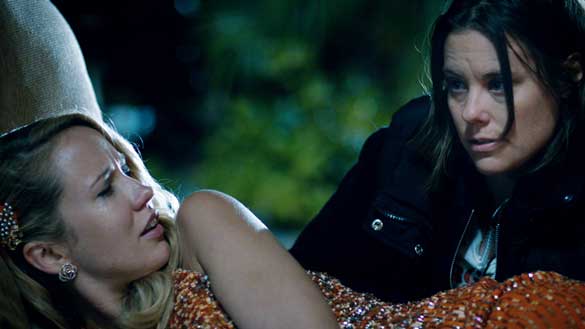 I love shorts. As actors, they are the greatest way to get people to notice your work and see what you are capable of doing. They're short, sweet and if they are good, they make a lasting impression on the audience.
Sequin Raze absolutely falls into this category. The short, directed expertly by Sarah Gertrude Shapiro, takes you behind the scenes of a Bachelor-type reality show where the runner-up (Anna Camp) has to make her final statements to the camera. A producer (Ashley Williams) is there to coax out something that the show can use. They need something good and juicy and Williams character won't stop till she get's it.
The film seems like the final 10 minutes of a really interesting movie; one where you wish you'd seen the whole film so you could spend more time with the characters. I saw it at SXSW and I know it's playing around other festivals, so if you get a chance to see it, definitely try and make it. 
I talked with the stars, Anna Camp (Pitch Perfect, True Blood) and Ashley Williams (How I Met Your Mother), while they were at SXSW about how they got involved in the project, their fascination with the actual Bachelor, auditions and their sobering advice to actors.
For the full interview, click the audio link above or download it from iTunes  Read more
Katey Sagal, who once sang back-up for Bob Dylan, Bette Milder and Etta James, has announced a 4-city tour called: Katey Sagal: An Evening of Music and the Cast of Sons of Anarchy. 
The first tour dates will consist of a Midwest run April 18 through 21 (dates and information below). The touring show consists of Sagal backed by the Forest Rangers, the band that collaborates to create the music for the wildly popular FX series, created by Sagal's husband Kurt Sutter. 

The band, in addition to Sagal on vocals, consists of Brian Macleod (drums), Davey Faragher (bass), Jeff Young (keys),  Billy Harvey (guitar), Gia Ciambotti (backing vocals) and Thiele on guitar.  Read more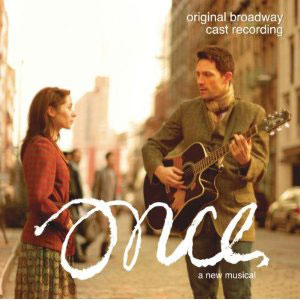 All great things must come to an end. Steve Kazee, Cristin Milioti, Will Connolly and Elizabeth A. Davis, from the original cast of Once, will play their final performance on Sunday, March 24th.
And with that, the show will get a new cast.
Beginning Tuesday, March 26th, Ben Hope will play the role of "Guy," Laura Dreyfuss will play the role of "Girl," Carlos Valdes will play the role of "Andrej" and Claire Wellin will play the role of "Réza."
Once, the Tony and Grammy Award winning Best New Musical based on the 2007 Academy Award-winning film currently plays on Broadway at the Bernard B. Jacobs Theatre (242 West 45th Street).  The production opened to rave reviews on Sunday, March 18, 2012.
Once won eight Tony Awards including Best Musical.  The production was also named Best Musical by the New York Drama Critics Circle, Drama Desk, Drama League, Outer Critic Circle and Lucille Lortel Awards. Read more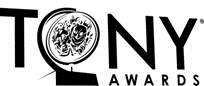 The Tony Awards belong in Radio City Music Hall and it looks like the American Theatre Wing agrees because it was announced this morning that the 67th Annual Tony Awards will air live from the storied venue on Sunday, June 9th.
The Nominations for the 2013 Tony Awards will be announced live on Tuesday, April 30th from New York City.
The official eligibility cut-off date will be Thursday, April 25, 2013, for all Broadway productions opening in the 2012-2013 season.  Productions which meet all other eligibility requirements and open on or before the eligibility date are considered eligible for 2013 Tony Award nominations.
The Tony Awards, which honors theater professionals for distinguished achievement on Broadway, has been broadcast on CBS since 1978.  The Tony Awards are presented by The Broadway League and the American Theatre Wing.  Read more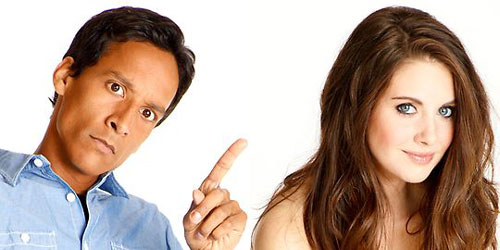 Community stars Alison Brie and Danny Pudi are clearly great friends. In a recent conference call, the two were finishing each other sentences, making each other laugh and talking about how much they love working together. It was a fun conversation to be part of.
I love the show and am so happy it came back so another season. It's been a bit hit and miss but I think the recent episodes show that it's coming back to what it was when Dan Harmon was the head guy.
In this interview, the two talk about the current season, the new show-runner, working on the Dreamatorium episode and more!
Community airs Thursdays at 8/7c on NBC Read more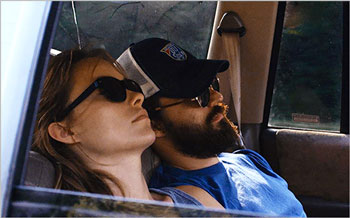 I've had drinking buddies in my drinking career but none like Olivia Wilde. In fact, if I had a drinking buddy as attractive, smart and cool as the character she plays in Joe Swanberg's new film, Drinking Buddies, I'd be slamming a few back with her right now.
In the film, Wilde plays Kate. She works for a craft brewery, has a decent enough boyfriend (Ron Livingston) and is best friends with her co-worker, Luke (Jake Johnson). Luke is dating Jill (Anna Kendrick), who is a total catch.
The things is…. Kate and Luke are perfect for each other. They have everything in common, finish each others sentences and just plain old love being around each other. Things is, neither of them realize this until both couples go away for a weekend getaway. Read more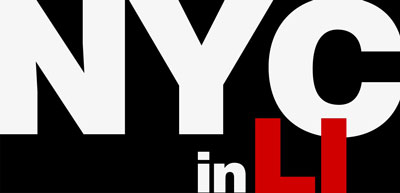 Auditions for NYCinLI, a 6 week musical theater summer intensive program, are coming up on March 23rd!
The highly selective programs bring NYC casting directors, agents, producers, Broadway actors, choreographers and other top NYC theater professionals to train the 22 participants of each program.
A few names from the exhaustive list of guests include Jamibeth Margolis (cast "Les Mis" bwy, "Cats" bwy), Kristy Cates (Elphaba "Wicked"), Carrie Greer ("Sister Act", OBC) and Brooke Robyn Dairman (Choreographed Nat. Tour "All Shook Up", Dance Captain Nat. Tour "The Grinch…").
Participants from last year's NYCinMA program booked professional film, TV and theater jobs, and signed with managers/agents in NYC.
This incredible opportunity is available to those 12 to adult, this is NOT a summer camp. This program focuses on audition technique and training for auditioning in NYC and for top BFA programs.
NYCinLI auditions (by appointment only) are being held in NYC on March 23rd and Framingham, MA on March 24th. NYCinLI will be held at The Dance Loft in Long Beach, NY.
Optional housing is available for out of town participants.
More information is available at NYCinLI.com