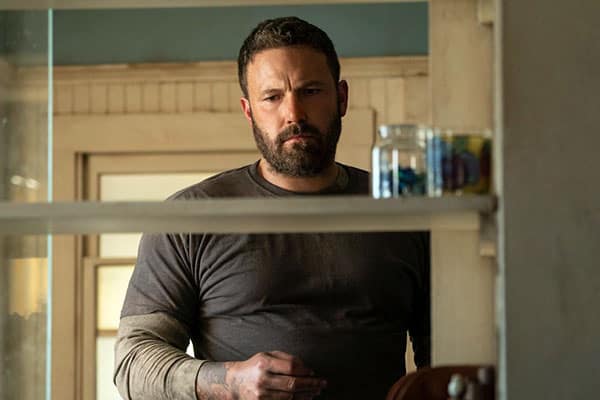 It's a shame that acting-wise, Ben Affleck sometimes gets the short shrift. He's every bit as good as his Oscar-winning younger brother Casey [Affleck] and, I'd argue, better. If you don't believe me take a look at his work in The Town, Gone Girl, The Accountant and – in the best example yet – his latest film, Gavin O'Connor's The Way Back.
Affleck stars as Jack Cunningham, a divorced former high school basketball star who's dealing with demons. Lots of demons. He's never without a drink, even pounding a beer as he takes his morning shower before heading to his construction job with a coffee mug filled with vodka.  At night, he spends his time at the local bar, ending it as a friend (Glynn Turman) drags his almost lifeless body back up to his doorway.
Out of the blue though, the pastor from his old high school calls and asks him to be the new coach of the basketball team. After thinking about it – and with help from a case of beer – he agrees.
The team stinks, having won only one game this season. But with the help of his assistant coach, math teacher Dan (a great Al Madrigal), he's soon whipping his misfits athletes into winners and the team becomes a force.
Most films would end there. The main character has been redeemed by his young team of scrappy basketball players. But here's where the film, written by O'Connor and Brad Ingelsby, excels because that's only part of the story. What you least expect to happen happens and we watch Cunningham fall deeper and deeper into a hole of his own making. And it's pretty devastating.
Affleck makes despair look easy, from an acting perspective. When he's at the bar, he looks like he's having fun but life behind his eyes are dead. His conversations with his ex-wife (Janina Gavankar) are full of sadness and regret, while interactions with his sister (Michaela Watkins) are tireless (to him) replays of the past.
Addiction is a hell of a thing and watching Affleck yo-yo back and forth is something to watch.