It had to happen sometime. Just as Will Ferrell, Tina Fey, his fellow cast member Kristen Wiig and many other stars outgrew and graduated from the Saturday Night Live stage, so has longtime cast member Andy Samberg.
"I've definitely been really broken up about it.  It's been a super-emotional time.  It was not an easy decision," Samberg told Collider.com over the weekend. "I'll always be grateful that I got to do it. It was my dream job, since I was eight. Even now, I feel conflicted about it, a little bit."
Samberg, who moonlights with comedy music troupe The Lonely Island, is currently doing the promotional rounds for his latest film, That's My Boy, which co-stars Adam Sandler and is due June 15. His most famous SNL roles were from the show's Digital Short series, which at various times found fighting off laser-wielding cats, sending up Weekend at Bernie's and rapping about his fake man-crush on Iranian President Mahmoud Ahmadinejad. Most recently, he and fellow SNL regular Chris Parnell closed the show's 2011-2012 season with an update of their classic "Lazy Sunday" bit. Read more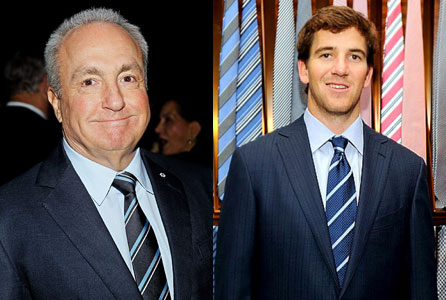 I've loved Saturday Night Live ever since I can remember and I can honestly say, that I've seen every episode. I've gone back to watch all the 70′s episodes and since high school, haven't missed one episode.So, yeah, I'm a huge fan.
I got a chance to talk the mastermind behind SNL, Lorne Michaels, and New York Giants Quarterback Eli Manning about this weekends upcoming show, which Manning hosts.
I'm a huge Washington Redskins fan but I actually like Eli. He's so sincere in everything he does, how could you not like the guy? Well, except Sunday's when they play my 'Skins.
In this Q&A, Michaels talks about cast changes, looking for new talent and who is the funnier Manning brother. Manning speaks about his time behind the scenes on SNL and the advice his older brother, Payton, gave him before heading into the week.
Saturday Night Live airs at 11:30pm on NBC Read more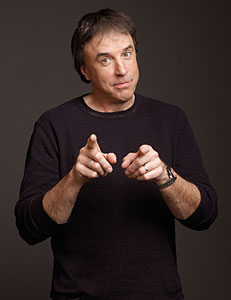 Comedian Kevin Nealon spent nearly a decade on Saturday Night Live, and though he hasn't been on the weekly comedy series in years he is in one of the busiest parts of his career in 2012. 
Not only is he a regular on Showtime's Weeds, but he also taped a comedy special for the same network last month.  He talks to the Detroit Free Press about juggling his two careers and also shares his thoughts on recent controversies that fellow comedians have faced with their material.
Though some comedians make it seem like their routines are laid-back and spontaneous, Nealon gives some perspective on preparing for a comedy special. 
He reveals, "I usually need about six months. I hit the road to work on the act. I'll write material weeks before the tour starts, and then while on tour, I'm writing throughout the week. But I'm always accumulating material, trying to figure out the best order. I'm always working on the tone of the show." Read more
Maya Rudolph talked with Time Magazine a couple weeks ago regarding the rise of women in comedy (she doesn't know why people keep asking because it's not a big deal to her – I agree), trying to raise kids while on Saturday Night Live and her career inevitability (her mom is singer Minnie Riperton). She also talks about her NBC show, Up All Night.
Since this was filmed a couple weeks ago, there is a brief moment of her as Whitney Houston so don't think it was put in after the fact.
Check it out below! Read more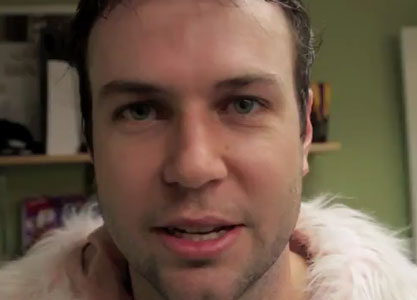 Ever wonder what happens in the Saturday Night Live writers room?
It's 4:30 am and Taran Killam, Abby Elliott, Vanessa Bayer and Bobby Moynihan are working on writing night.
But, instead of writing a sketch, Killam decides…. to dance!
Check him out channeling that weeks musical guest, Robyn in the video, Call Your Girlfriend.
Featuring special-effects (OK, they're using flashlights and a light switch) by Elliott, Bayer and Moynihan.
It's weird and oddly mesmerizing.
My favorite part? The guy who is casually typing away on his computer while all the chaos is going on behind him. Read more
Podcast: Play in new window | Download (Duration: 11:05 — 7.6MB)
Former Saturday Night Live star Maya Rudolph has been busy the past couple months. Starring in the massive hit Bridesmaids, raising 3 kids with her partner Paul Thomas Anderson and now, filming her new series, Up All Night.
On the show, Christina Applegate stars as Reagan Brinkley, a successful career woman and, new-mom who is determined not to compromise her career or reputation to the cliches of motherhood. She tries to adjust to life with a baby and returns to work with the support of her stay-at-home husband, Chris (Will Arnett). Rudolph, plays Eva, the "ambitious yet vulnerable" talk show host who constantly tries to throw Reagan off balance.
Maya and series creator Emily Spivey talked to me on a conference call about the show, working on SNL and how the two of them create a character.
Up All Night airs on Wednesdays at 8/7c on NBC
For the full interview, click the audio link above or download it from iTunes
Maya, can you talk about Ava and how she represents people you may have met in the entertainment industry?
Maya Rudolph: I've never met anyone like Ava. Ava is a Spivy-Rudolph creation, for sure. And I say it that way because Emily and I have been creating characters together for a really long time — for like 15 years.
So it's just very much something that is funny to our tiny universe that we find funny. We don't know if anybody else says, but – I mean, I think that she's got a lot of – I tried to give her a lot of the presence that a daytime talk show would have.
You know, somebody who's commanding. And give her some, you know, some of the flavor of what people are doing right now, you know, on all the daytime talk shows.
But no, she's kind of a – I don't know. I haven't met anyone like Ava. And if I had I would definitely remember. She's an amalgam. She's probably an amalgam of some people we've met but also of our — like you said — our universe of characters.  Read more
Kristen Wiig came to Hollywood in her early 20s to fulfill her childhood fantasy of starring on Saturday Night Live, and right away she discovered three small problems: namely, no experience, no connections, no work.
The wannabe actress wound up working in retail for years before she figured out a way she could make a gradual transition into show business.
"You get this idea that you've figured out your life, and you go for it, so I moved to L.A. and immediately got scared and partially changed my mind," Wiig says. "I thought, what the hell am I doing? I had no experience, and this city is filled with people who have experience and who are trying and going out there and auditioning and taking classes and doing plays. And I was like, 'I took Acting 101. Hi, L.A.! I'm ready to be discovered!' Which didn't really happen."
While supporting herself working in retail, Wiig discovered the Groundlings, she honed her skills and soon began to land small TV roles before she received her dream invitation: to join the cast of  "Saturday Night Live" in 2005.
Wiig met "Bridesmaids" director Paul Feig when he cast her in her first movie role, a small part in the 2006 film "Unaccompanied Minors." A year later, Wiig proved herself a scene-stealer in "Knocked Up," playing a TV exec who seesaws from aggressive nemesis to fawning all over star Katherine Heigl's character.
Want to learn how to act the Disney Channel way? Well, you're in luck!
Saturday Night Live gives us the real Miley Cyrus and the fake Raven- Symoné (Kenan Thompson) teaching us how to act the Disney Channel way.
They'll teach you how to react to stinky feet, spy on adults from a doorway and how to talk louder than anyone else in a scene.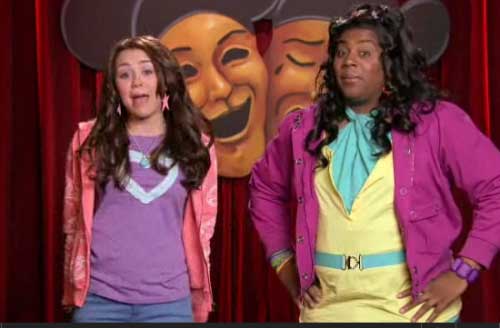 Check it out after the jump!
Molly Shannon took over the role of Marge MacDougall in Promises, Promises from Katie Finneran (who won the Tony for her work), earlier this month. It's her first time in a Broadway show , which she describes as a "marathon."
"You can't give 100%because you could lose your voice," she says.
She talked to the New York Times about the show, being on Broadway and how she got onto Saturday Night Live.
Q. You've been in "Promises, Promises" for about a month now. Do you feel settled in?
A. Now I'm feeling more comfortable. I rehearsed a little bit in L.A., but the bottom line is, you get thrown in pretty quickly. "Saturday Night Live" prepares you for that in a way — it's that same heart-pounding, oh my God, I've got to just do it. But it's also Brrrroadway, and I've never done that before. It's like doing a marathon — you have to pace yourself. You can't give 100 percent because you could lose your voice or pull a muscle. Learning how to talk softly, it's very hard for me because I have a big mouth. But my husband loves it when I talk really softly. He's like, "Good, more of that."
Q. You've never performed on Broadway before, but there's always been a theatricality to the characters you're known for. Where did that come from?
A. When I was growing up, my dad was really into Judy Garland, and he used to clean the house and he'd put on a record, and you'd hear, "Swwwaaannneee, how I love ya," and that meant the house was clean. I went to N.Y.U. drama school, and when I was first was trying to get a manager and an agent, I'd go to people's offices and sing show tunes — [singing] "Chi-ca-go, Chi-ca-go" — because that's what I knew. One manager, I sang in her office and I jumped on her desk, and she was like, "You got it, kid!" That was my start in show business.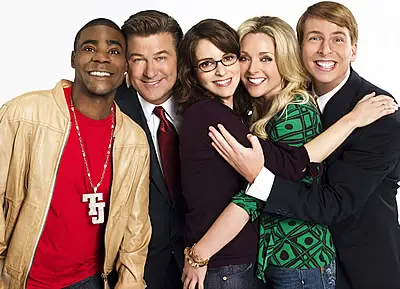 30 Rock is planning a live episode this Thursday and although it's not as dangerous as it sounds (most of the cast are either from Saturday Night Live, Broadway veterans or stand-ups), there's still the whole curiosity factor.
I know that I'll be watching both episodes (thanks Slingbox!).
Producer Robert Carlock talked with the New York Times about the upcoming show.
Q. How long have you and the "30 Rock" team been kicking around the idea of a live episode?
A. It was something that we used to – I hesitate to say – joke about. When we were bemoaning how hard it is to shoot a single-camera show, we'd just remember at "Saturday Night Live" how you'd prepare for a week, and do the show in a couple hours, and be done with it and live with the consequences. We would look at our cast and say most of these people are "SNL" people or Broadway people, or standups – it seems like something that maybe we could try to do.
Then during the writers' strike, we did a benefit at the Upright Citizens Brigade theater in Manhattan, where we did a live staged reading with very crude blocking. I say we because I got to play James Carville, who had a cameo in the episode, and I wore a T-shirt that said James Carville on it. We did two performances of it, and it just confirmed everything we knew about our actors – how great they are in front of an audience as well as in front of a single camera, which is such a different set of skills. I think Tina really enjoyed that immediate reaction. So what actually drove us to do it this year? I don't know. NBC called our bluff, and Studio 8H was open and we figured, we've got to do this.