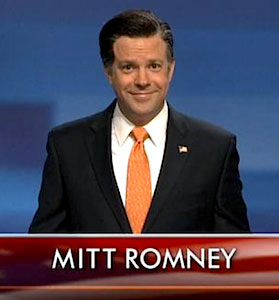 Good news – Jason Sudeikis is coming back to Saturday Night Live!
The show has it's 38th season premiere this Saturday night, so I wonder when he made his decision. Either way, I'm glad he's back.
But, how long is he back for? Lorne Michaels told The New York Times that, "Right now the idea is that Jason will go through at least until January."
He followed that with: "He's a fiercely loyal guy, both to the show and to me."
There was talk that Sudeikis might actually leave the show, following in the footsteps of Kristen Wiig and Andy Samberg. But, with his Romney impression I think he couldn't resist coming back for one last lap around the hurrah of a season.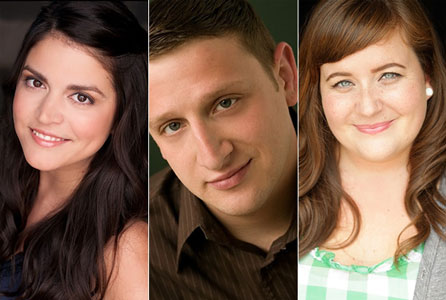 With Kristen Wiig and Andy Samberg leaving Saturday Night Live, the show has announced the addition of 3 new cast members to try and fill there huge, missing shoes.
The show announced that Cecily Strong, Tim Robinson and Aidy Bryant will be joining the show for its 38th season.
Stong, who is from the touring company of Second City, will be a full cast member while Robinson (a Second City alum) and Robinson (from Chicago's iO Theater) will be featured players.
SNL premieres this Saturday night with host Seth MacFarlane.
While many Saturday Night Live cast members begin their careers in standup, others aren't so comfortable with being themselves on stage all by themselves.  Bill Hader, for example, might be nominated for an Emmy for his work on the long-running sketch show, but the idea of doing stand-up comedy is something so challenging for him.  As he tells NPR's Fresh Air, "I don't know how people do that.  I need a character. I need people out there with me."
However, Hader almost didn't even begin working as a comedian because "real life" got in the way.  In the interview he explains that he began his career in show business as a production assistant in Los Angeles, but during that time he wasn't focusing on being funny.  He recalls, "I didn't do anything creative that entire time because I just was like, 'I need to pay the bills.' I think that happens to a lot of people, you get out and you kinda go, 'Oh man, I came here for one purpose,' and then you get sidetracked with the realities of paying the bills. So I stopped doing that, and said I need a job where I get out at 6 p.m. So I started a job as a post-production assistant on a Lifetime television show and that led to me being an assistant editor. … And you know what, I still wasn't doing anything creative. I was enjoying L.A. and being in my 20s. So my friend said, 'Hey man, you wanna come see my Level 5 show at Second City?' … And I went there, and that's when I realized there are people my age performing sketch comedy and performing improv theater, and I said, 'Oh, I need to be doing something creative. I've been here for almost five years and I've done nothing creative; I'm gonna do that." Read more
Bill Hader has been nominated for an Emmy for Outstanding Comedy Supporting Actor for his work on Saturday Night Live.  Now Emmy nominations for SNL aren't anything new, but no SNL actor has been nominated for that particular award since Eddie Murphy in 1983. 
As a result, Hader didn't expect a nomination in a category which had eluded so many other SNL superstars since then.  He spoke a bit about the surprise with the Los Angeles Times as well as what he learned from his SNL mentors.
 Hader admits that he wasn't the only one who was surprised by his nomination.  He says, "When people called, it wasn't, 'Hey, man, congratulations.' It was, 'Holy … , they actually nominated you for an Emmy! How did that happen?'" Read more
This could be Jason Sudeikis' biggest year on Saturday Night Live, since his impersonation of presidential candidate Mitt Romney will be in high demand.  Except the actor might be ready to move on to other projects.
In an interview with The Los Angeles Times, Sudeikis admits, "You start at SNL when you're young and hungry, but I don't want my pro years to be my SNL years.  This is me getting to play for KU or Duke or North Carolina, with pro-caliber people, but I don't want this to be it."
In a perfect world, Sudeikis would have time to work on SNL but still retain the chance to work on other projects, like his new film, The Campaign (costarring fellow SNL alum Will Ferrell).  "I'd like the opportunity to use creative muscles that…haven't been asked of me for the first nine years that I've worked there," he said.  "It could be some sort of title change.  The least of the concerns is anything financial.  I'm not buying a boat because of writing skits.  It's more having a desire to give more to a place I really believe in.  To stay just for the juice of being in the public eye—of being Mitt Romney—is not enough." Read more
Bill Hader has made history with the announcement of his Emmy nomination for Saturday Night Live—he's the first male SNL cast member to receive a nomination since Eddie Murphy in 1983.
Hader was unaware of the honor, telling Arts Beat, "I didn't know that.  I was up early this morning, checked my email, looked at my phone.  Had breakfast, took a shower and came out.  No one was here, and there were tons of emails and texts.  They were all from SNL people, so I thought, 'Oh, did something bad happen?' And Kristen [Wiig's] was the first one I saw.  She was the first person to text me: 'Oh my God, congratulations!'  And then a bunch of writers.  It was really moving."
But despite Hader turning out impressive roles like Stefon and impersonations of James Carville and Rick Perry, the comedian doesn't think he can take very much credit for his success.  "I'm only as good as our ensemble is, and as good as our writers are," he said.  "You do that thing at the end of the year—'Hey, do you want to submit your Emmy show?'  And I'm always like, 'Ah, whatever you guys think is good.'  It'll never happen.  It's like, 'Hey, you want to submit yourself so you can take a space shuttle to Mars?'  No, you do it, because it'll never happen.  I told my wife I got nominated and she went, 'For what?'  I was like, 'For SNL!'  She was like, 'Oh, really?'" Read more
It had to happen sometime. Just as Will Ferrell, Tina Fey, his fellow cast member Kristen Wiig and many other stars outgrew and graduated from the Saturday Night Live stage, so has longtime cast member Andy Samberg.
"I've definitely been really broken up about it.  It's been a super-emotional time.  It was not an easy decision," Samberg told Collider.com over the weekend. "I'll always be grateful that I got to do it. It was my dream job, since I was eight. Even now, I feel conflicted about it, a little bit."
Samberg, who moonlights with comedy music troupe The Lonely Island, is currently doing the promotional rounds for his latest film, That's My Boy, which co-stars Adam Sandler and is due June 15. His most famous SNL roles were from the show's Digital Short series, which at various times found fighting off laser-wielding cats, sending up Weekend at Bernie's and rapping about his fake man-crush on Iranian President Mahmoud Ahmadinejad. Most recently, he and fellow SNL regular Chris Parnell closed the show's 2011-2012 season with an update of their classic "Lazy Sunday" bit. Read more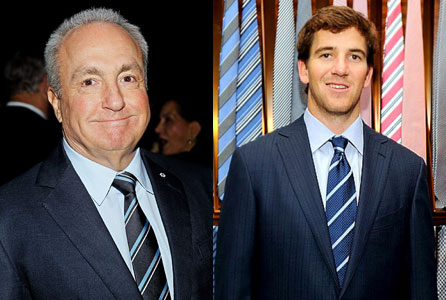 I've loved Saturday Night Live ever since I can remember and I can honestly say, that I've seen every episode. I've gone back to watch all the 70′s episodes and since high school, haven't missed one episode.So, yeah, I'm a huge fan.
I got a chance to talk the mastermind behind SNL, Lorne Michaels, and New York Giants Quarterback Eli Manning about this weekends upcoming show, which Manning hosts.
I'm a huge Washington Redskins fan but I actually like Eli. He's so sincere in everything he does, how could you not like the guy? Well, except Sunday's when they play my 'Skins.
In this Q&A, Michaels talks about cast changes, looking for new talent and who is the funnier Manning brother. Manning speaks about his time behind the scenes on SNL and the advice his older brother, Payton, gave him before heading into the week.
Saturday Night Live airs at 11:30pm on NBC Read more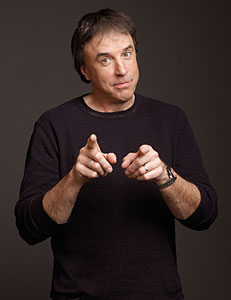 Comedian Kevin Nealon spent nearly a decade on Saturday Night Live, and though he hasn't been on the weekly comedy series in years he is in one of the busiest parts of his career in 2012. 
Not only is he a regular on Showtime's Weeds, but he also taped a comedy special for the same network last month.  He talks to the Detroit Free Press about juggling his two careers and also shares his thoughts on recent controversies that fellow comedians have faced with their material.
Though some comedians make it seem like their routines are laid-back and spontaneous, Nealon gives some perspective on preparing for a comedy special. 
He reveals, "I usually need about six months. I hit the road to work on the act. I'll write material weeks before the tour starts, and then while on tour, I'm writing throughout the week. But I'm always accumulating material, trying to figure out the best order. I'm always working on the tone of the show." Read more