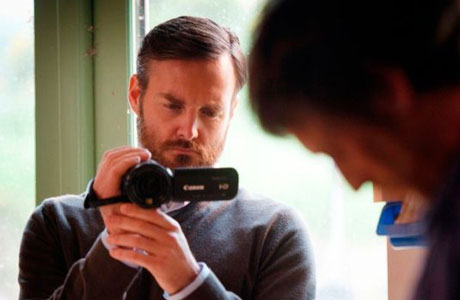 Will Forte is best known for his comedy skills, after spending eight years on Saturday Night Live.  He delighted audiences with his impressions of President George W. Bush and his characters like MacGruber.  So it's not surprising that even he was apprehensive about taking on a dramatic role, in the new independent film Run & Jump.
"I was certainly nervous about it," he admitted in an interview with The Hollywood Reporter.  "I'm a neurotic person anyway, and this was just such a new experience.  I was pretty terrified at first.  I'm used to being broad characters, so it was tricky trying to find the right level and I don't have that, I have never done a dramatic role before."
The film premiered this past week at the Tribeca Film Festival.  The actor was able to keep up with costars Edward MacLiam and Maxine Peake, showing that Forte might just have what it takes to transition into dramas after all.