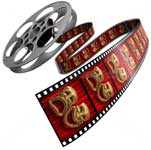 We're back in full swing here on Daily Actor!
After being back on the east coast for almost 3 weeks – I was visiting my parents in Maryland and took a quick trip to NYC – we're back in full-on posting mode. I tried to post as much as I could but you know the drill when you're away, I'm sure.
Here's a handful of things we missed while we were gone:
Kristin Chenoweth and Nathan Lane join CBS' The Good Wife
Chenoweth and Lane have both signed up for recurring role. Lane will appear in the season premiere as "a bottom line-obsessed manager imposed on Lockhart & Gardner by the bank to cut costs and get the firm back to fiscal health. He finds himself at odds with Will, Diane and everyone else at the firm." Chenoweth will play a political reporter who is looking for a scoop on the Pete (Chris Noth's character) and the Florrick campaign. Read more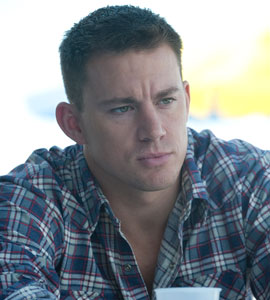 "I thought, 'Why not?'  I could dance.  It sounded like something I could do for fun for awhile."
No, that wasn't Channing Tatum's thought process before he decided to take a role in Step Up.  Actually, that was Tatum's thought process that an 18 year old Channing Tatum went through before he became a male stripper, an experience he is reliving in Magic Mike, which is directed by Steven Soderbergh.
The idea for the movie came out of a conversation that Tatum was having with Soderbergh.  He recalls, "I mentioned that I'd worked as a stripper for eight months when I was 18 and 19 years old.  I've always thought about doing a story about that life because whenever the subject comes up, guys always want to know about it.  How'd you get into it?  What was it like?  How much money did you make?  Steven said, 'You should do it.   Absolutely.  You should write it and I'll direct it.'" Read more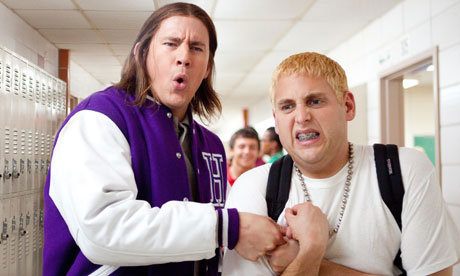 Although it isn't a huge secret now — and it was rumored for months during the film's production — the new film sequel to the 1980s television series 21 Jump Street features three surprise cameos, one of whom is among the most famous actors in the world. 
Surprisingly, the filmmakers had little difficulty getting the star to agree to the cameo and they spoke to Moviefone about not only writing the part, but how the superstar behaved during his one day on the set.
***SPOILERS BELOW*** Read more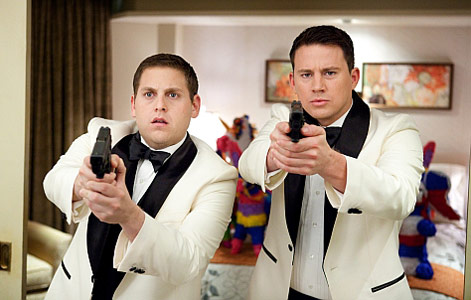 Who knew I would like Channing Tatum so much in a movie?
Haywire aside, he was the main reason I liked 21 Jump Street so much. Well, that and some great cameos – which I won't spill.
I used to love 21 Jump Street the show. Yeah, looking back on it – and I recently watched every single episode – it was a bit cheesy but at the time, Hanson (Johnny Depp), Penhall (Peter DeLuise), Hoffs (Holly Robinson Peete) and Ioki (Dustin Nguyen) were my TV obsession.
When I heard they were turning my beloved show into a film… into a comedy (!) starring Jonah Hill and Channing Tatum, well, I was prepared for it to stink.
I'm happy to say that the new version of Jump Street doesn't suck, in fact, it's hilarious and that's thanks to – go figure – Channing Tatum. Read more
Channing Tatum has continued to maintain a constant presence in the movie industry in the last few years with his appearances in G.I. Joe, The Eagle last weekend's Haywire and the upcoming 21 Jump Street. Seen in a diverse range of roles, Tatum recently spoke with Details Magazine, explaining the method to his madness.
Tatum says he picks his roles to work with other actors that he wants to learn from. "You gotta do the Dear Johns.  You gotta do The Vow.  I'm conscious about why I did those parts, those movies.  I wanted to learn from Rachel [McAdams] on The Vow.  I wanted to learn from Lasse Hallström on Dear John—he did The Cider House Rules and What's Eating Gilbert Grape. I didn't go to acting school, so my knowledge of story, film making, and character comes from just being on set and doing it." 
Adding that from here on out he prefers roles that will place him not only in front of the camera, but working in the background as well.  "I really don't want to be in any more movies that I don't produce.  Unless it's with one of the 10 directors that I really want to work with, I don't have any interest in not being on the ground floor of creating it."  Read more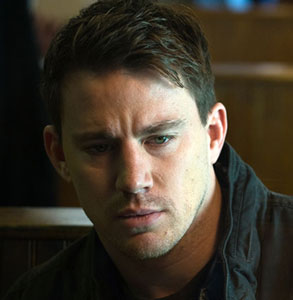 Channing Tatum is a talented young actor who has captured the attention of fans and critics alike. His breakthrough role came in 2006 when he received an Independent Spirit Award nomination and a Gotham Award nomination for his powerful role in the independent film A Guide to Recognizing Your Saints, which won the Special Jury Prize for Best Ensemble Performance at the 2006 Sundance Film Festival. Written and directed by Dito Montiel, who also won a directing award at Sundance, this powerful coming-of-age drama was based on Montiel's 2003 memoir of the same title.
The actor was recently seen in the epic Roman adventure The Eagle, directed by Academy Award winner Kevin Macdonald, co-starring Jamie Bell and Donald Sutherland; and the romance Dear John, opposite Amanda Seyfried, for director Lasse Hallström. Tatum also starred in the action hit G.I. Joe: The Rise of Cobra, directed by Stephen Sommers and co-starring Sienna Miller, Joseph Gordon-Levitt and Dennis Quaid.
Other film credits include Dito Montiel's Fighting, opposite Terrence Howard; Kimberly Peirce's Stop-Loss, with Abbie Cornish; Andy Fickman's She's the Man, with Amanda Bynes; and Anne Fletcher's Step Up. Read more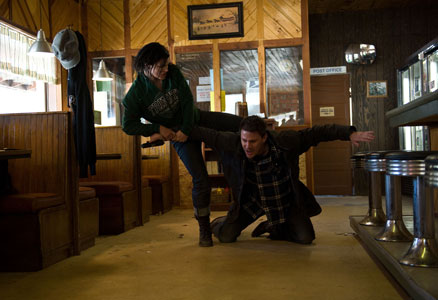 Hulu is hosting the first 5 minutes of Steven Soderbergh's new action flick, Haywire. 
Ok, it's actually 4 minutes and 43 seconds. But in that time we definitely get a sense of the film and I'm definitely looking forward to it.
The clip features MMA star Gina Carano and Channing Tatum having a nice conversation in a out of the way diner… then things go, well, haywire. 
Even Michael Angarano gets in on the fun.  Read more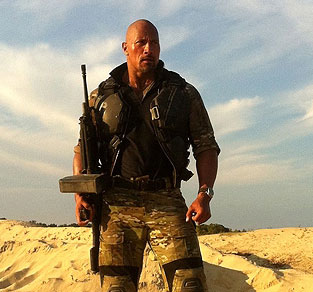 When you watch this, does Bruce Willis look like he's in a different movie?
G.I. Joe: Retaliation: The G.I. Joe team faces off against Zartan, his accomplices, and the world leaders he has under his influence.
Cast: Dwayne Johnson, Channing Tatum, Bruce Willis, Adrianne Palicki, D.J. Cotrona, Byung-hun Lee, Ray Park, RZA, Joseph Mazzello, Elodie Yung, and Walton Goggins
Director: Jon M. Chu
In Theaters: June 29th, 2012 Read more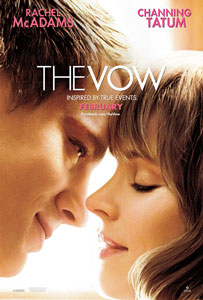 The Vow: A newlywed couple recovers from a car accident that puts the wife in a coma. Waking up with severe memory loss, her husband endeavors to win her heart again. courtesy of trailers.apple.com
Director: Michael Sucsy
Cast: Rachel McAdams, Channing Tatum, Sam Neill, Scott Speedman, Jessica Lange
Writers: Abby Kohn, Marc Silverstein, Jason Katims
In theaters: February 10th, 2012  Read more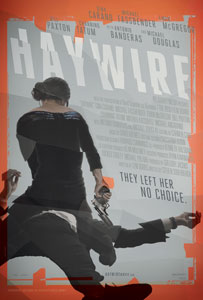 Haywire: Mallory Kane is a highly trained operative who works for a government security contractor in the dirtiest, most dangerous corners of the world. After successfully freeing a Chinese journalist held hostage, she is double crossed and left for dead by someone close to her in her own agency. Suddenly the target of skilled assassins who know her every move, Mallory must find the truth in order to stay alive.
Using her black-ops military training, she devises an ingenious—and dangerous—trap. But when things go haywire, Mallory realizes she'll be killed in the blink of an eye unless she finds a way to turn the tables on her ruthless adversary.
DIRECTOR: Steven Soderbergh
WRITER: Lem Dobbs
CAST: Gina Carano, Channing Tatum, Michael Fassbender, Ewan McGregor, Michael Angarano, Antonio Banderas, Michael Douglas, Bill Paxton
In Theaters: January 20th, 2012
Read more