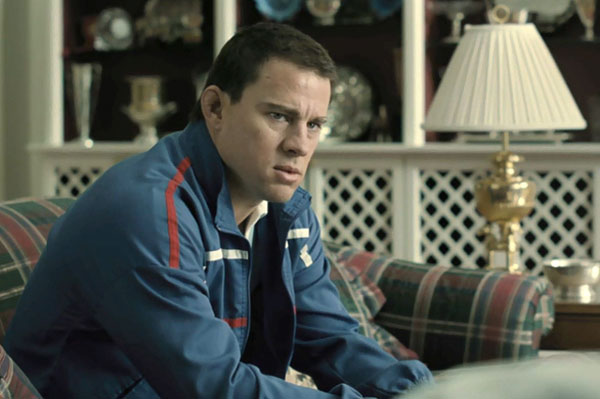 Channing Tatum is one of the hottest actors in Hollywood, both on and off-screen. He's taken his career success in films like Step Up and G.I. Joe and channeled into a successful producing career with movies like Magic Mike and 21 Jump Street.
Tatum's next big move in the entertainment industry is taking on a role that really challenged his acting abilities. The 34-year-old star will be seen in this fall's Oscar hopeful, Foxcatcher.
The film stars Steve Carell as an ambitious, yet troubled, du Pont heir who tries coaching an athlete to a wrestling gold medal at the 1988 Summer Olympics in Seoul, South Korea. The true-life tale takes a dark and twisted turn which results in an unexpected death.
Director Bennett Miller knew right away that he wanted Tatum to play the role of Mark Schultz, the brother to Olympian Dave Schultz. Miller had approached The Vow star early in his rise to fame. Tatum admitted he just didn't understand the script.
He said, "I didn't know what I was doing as an actor. I had just sort of started. I couldn't get past all the pain and the darkness of it, but thank God I didn't get it then, because I don't think I would have learned to understand it in the way I have now."
After Miller finished filming Moneyball in 2011. He came back to Tatum with an offer. The seasoned actor knew he could do the role at that point in his career.
It felt like a different journey to me [then]," Tatum said. "I think I just needed to learn a lot as an actor."
Moviegoers will finally get to see his mature approach to the character when Foxcatcher hits theaters beginning Nov. 14.
Via HitFix