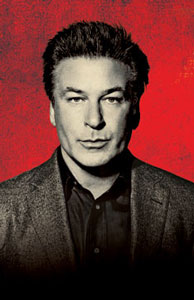 Reviews haven't made it out yet on Broadway's Orphans, the Lyle Kessler play that has unfortunately become most notable for the behind-the-scenes squabbles that led to the ouster of Shia LaBeouf from one of the lead roles, but star Alec Baldwin is still doing all he can to promote it.  He addressed his preference for the stage in an interview with The Hollywood Reporter, what he thinks his career would have been like had he moved to Los Angeles, and, of course, the backstage drama between him and LaBeouf.
Baldwin, who was born and raised on Long Island, has lived most of his life in New York City.  However, despite his success in Manhattan he confesses that he thinks he could have been a bigger success had he relocated to Los Angeles.  He explains, "I probably would have been much smarter if I settled out there. I just think it's easier. You're more available; you see people. There's more surface area for you to connect. My agent once said something funny: 'It's not that people think they want to work with you or don't want to work. The problem is when they don't think of you at all.'" Read more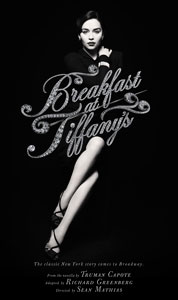 I blame the diva-like behavior of the cats.
After playing 17 preview and 38 regular performances, Breakfast at Tiffany's will play its final performance this Sunday (April 21st) at 3 p.m. at Broadway's Cort Theatre (138 W 48th Street). 
Breakfast at Tiffany's began previews on Monday, March 4th and officially opened on Wednesday, March 20th.
Directed by Sean Mathias, this stage adaption of Truman Capote's classic novella stars Emilia Clarke (HBO's Game of Thrones) in the iconic role of 'Holly Golightly,' Cory Michael Smith as 'Fred,' and George Wendt as 'Joe Bell.'
Based on Truman Capote's most beloved masterwork, Breakfast at Tiffany's is set in New York City in 1943. 'Fred', a young writer from Louisiana, meets 'Holly Golightly' (Clarke), a charming, vivacious and utterly elusive good-time girl. Everyone falls in love with Holly – including Fred (Smith). But Fred is poor, and Holly's other suitors include a playboy millionaire and the future president of Brazil. As war rages on in Europe, Holly begins to fall in love with Fred – just as her past catches up with her. Read more
Mary-Louise Parker will star in Manhattan Theatre Club's world premiere of The Snow Geese.
Directed by Tony Award winner Daniel Sullivan, the strictly limited 11-week engagement will begin previews Tuesday, October 1st and open October 24th, on Broadway at MTC's Samuel J. Friedman Theatre (261 West 47th Street).
Parker returns to the Friedman stage where she previously starred in Craig Lucas' Reckless for which she received a 2004 Tony Award nomination. It also reunites Parker with Sullivan, who directed her in David Auburn's Proof, for which both Parker and Sullivan received Tony Awards for their work.
The show marks the second collaboration between MTC, MCC, and playwright Sharr White. This winter, MTC produced the acclaimed Broadway premiere of White's play The Other Place, which had its world premiere at MCC Theater in 2011. Read more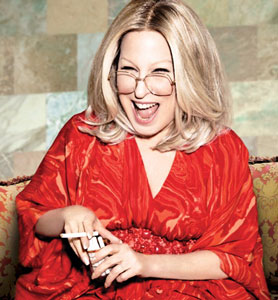 Bette Midler spent most of her career creating the persona of "The Divine Miss M."  But looking back, the actress regrets not taking more chances.
"My husband calls it winging it—the way I just took what the studios gave me, didn't do my homework and avoided roles that would risk my image," she said in an interview with The New York Times.  "As an actor you're supposed to take jobs that will challenge you or force fans to see you in a different light.  By the '90s I wasn't really an actor anymore.  I was someone who went on the road with these gigantic concerts.  I got so far away from what they told you in acting class: Do something different.  Producers kept offering me the Sister Act movie, but I said, 'My fans don't want to see me in a wimple.'  I literally said, 'My fans don't want to see me in a wimple.'" Read more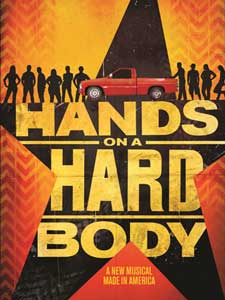 After playing 28 preview and 28 regular performances, the new Broadway musical, Hands on a Hardbody, will play its final performance on Saturday, April 13th at 8pm.
The show began previews on Saturday, February 23rd  and officially opened on Thursday, March 21st.
 The Broadway production features the full cast from the La Jolla Playhouse engagement: Keith Carradine (Tony Award® nominee, The Will Rogers Follies), Allison Case (Hair), Hunter Foster (Tony Award® nominee, Little Shop of Horrors), Jay Armstrong Johnson (Catch Me If You Can), David Larsen (American Idiot), Jacob Ming-Trent (Shrek The Musical), Kathleen Elizabeth Monteleone (Tales of the City), Mary Gordon Murray (Into The Woods), Jim Newman (Curtains), Connie Ray (Next Fall), Jon Rua (In The Heights), Keala Settle (Priscilla Queen of the Desert), Dale Soules (Hair), Scott Wakefield (Ring of Fire), and William Youmans (Wicked). Read more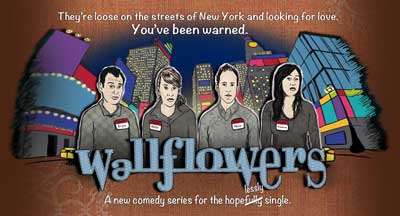 Wallflowers is a new web series about a group of NYC friends who, having trouble finding love, join a support group for the "hopelessy single."
Directed by Kieran Turner, it stars some really wonderful Broadway actors: Chad Kimball (Tony Nominated for best Performance in Broadway's Memphis), Sarah Saltzberg (creator /star of Broadway's hit musical The 25th Annual Putnam County Spelling Bee), Gideon Glick (Broadway's Spring Awakening & Spider Man: Turn Off The Dark), Gibson Frazier (Man of the Century), Angela Lin (Law and Order: SVU, The Big C, Broadway's Chinglish), Christianne Tisdale (30 Rock, Law and Order) and Marcia DeBonis (That's What She Said, The Truman Show, Whatever Works).
The series premiered April 3rd and will run weekly every Wednesday till May 8th. Five additional episodes will air later this year. 
Check out the first episode below and then go to Wallflowers.tv for more! Read more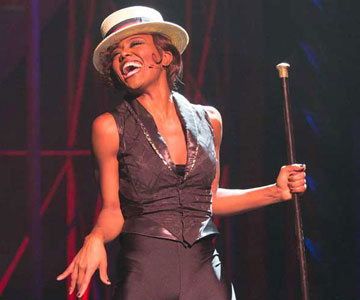 Patina Miller faces a significant challenge as she takes on the role of the Leading Player in the Broadway revival of Pippin.  For one thing, Miller's only previous Broadway experience was starring in Sister Act.  For another, Miller not only has to step into big shoes but shoes meant for another gender: the role was originally written for Ben Vereen, a male Broadway legend.  She spoke to Playbill about preparing for the role, working with director Diane Paulus (who previously directed well-received revivals of Hair and The Gershwins' Porgy and Bess), and learning the choreography created for the original show by the iconic Bob Fosse.
Though hesitant to admit it, Miller says she wasn't familiar with Pippin before trying out for the show and instead wanted the part in order to work with Paulus.  She says, "I wasn't familiar with the show prior to signing on.  Maybe that makes me a bad musical theatre person. But going into the audition, I knew what kind of director [Paulus] is; so I couldn't just wing it. I had to do my homework."  After a few callbacks (during which Miller says she was "making a fool" of herself), she was cast in the role. Read more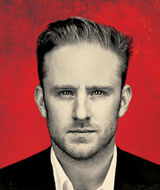 Though Ben Foster is officially starring as Treat in Broadway's Orphans, as far as the cast and crew of Orphans is concerned Foster should probably be billed as "lifesaver."
That is because Foster stepped into the role less than a month before previews were set to start after Shia LaBeouf was fired from the production.  Foster wound up making his Broadway debut under a cloud of controversy as LaBeouf made his behind-the-scenes drama with co-star Alec Baldwin very public by posting e-mails between the cast and crew on Twitter.  Foster spoke about his stepping into the role to The New York Times.
Foster was ready to jump in the role because he originally auditioned for it, but lost out to LaBeouf.  He says, "I was crestfallen that it didn't work out originally. Then I got a phone call saying, 'Are you still interested?'"  Read more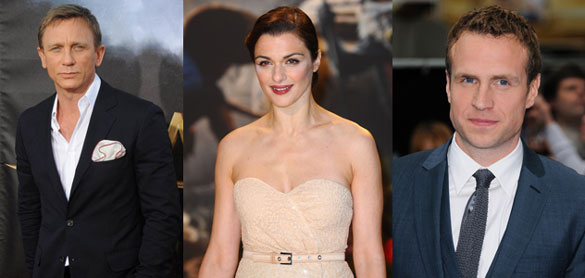 Daniel Craig, Rachel Weisz and Rafe Spall, will star on Broadway in Harold Pinter's Betrayal, directed by ten-time Tony Award-winner Mike Nichols.
Both Weisz and Spall will be making their Broadway debuts.
The show will begin performances on Tuesday, October 1st at the Barrymore Theatre (243 West 47th Street).  Opening night is Sunday, November 3rd.
It will run only 14 weeks, through January 5th, 2014. Read more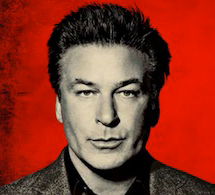 Though it is still in previews, Orphans is one of the most talked about Broadway plays in recent memory. This is because it not only stars Alec Baldwin making his Broadway return for the first time in nine years and it is directed by Tony Award winner Daniel Sullivan, but because of the extensive behind the scenes drama that led to the exit of Shia LaBeouf from the cast and its very public aftermath. 
In an interview with The New York Times, Baldwin spoke about his hand in bringing the play to Broadway and his feelings on LaBeouf making their behind-the-scenes drama very public.
Baldwin reveals that he was the driving force behind the play's return to New York.  He explains, "I knew Al Pacino was circling it. He did it once at a 75-seat theater in L.A. in 2005. I thought, 'I have to see that,' and flew out. Then when Al said he'd do Glengarry Glen Ross on Broadway this season, I knew Orphans was available. So I went to producers and said, 'Let's do it.' You spend years tracking plays until you're right for them and then try to make the other factors happen — getting the right theater, the producers, the money, the rights, the director, the cast. I'm at the age where, in the Tennessee Williams canon, all that's available is Shannon [in The Night of the Iguana]. After that it's Big Daddy." Read more