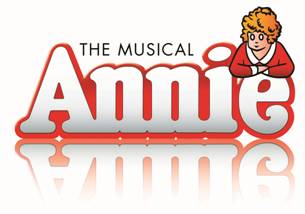 The sun will stop coming up soon for Broadway's Annie.
It was just announced that the new production of the Tony Award®-winning musical, will play its final performance on Broadway on Sunday, January 5th, 2014. 
Upon closing, the production, which opened on November 8, 2012 at the Palace Theatre, will have played 487 performances and 38 previews.  
But don't worry Annie fans, the production will launch a US National Tour in the 2014-2015 season.  
Annie currently stars Tony Award®-winner Faith Prince as Miss Hannigan, Anthony Warlow as Daddy Warbucks, and 11-year-olds Taylor Richardson and Sadie Sink as Annie, with each girl also playing the orphan role of Duffy when not on as Annie. The cast also includes Jenni Barber as Grace Farrell, Clarke Thorell as Rooster Hannigan, and J. Elaine Marcos as Lily St. Regis.
The Orphans are Amaya Braganza as July, Gaby Bradbury as Pepper, Tyrah Skye Odoms as Tessie, Emily Rosenfeld as Molly, Brooklyn Shuck as Kate, and Skye Alyssa Friedman as standby for the roles of Duffy, Pepper, July and Tessie. The production also features Jane Blass, Mary Callanan, Jeremy Davis, Merwin Foard, Joel Hatch, Tessa Grady, Danette Holden, Fred Inkley, Amanda Lea LaVergne, Gavin Lodge, Alexandra Matteo, Keven Quillon, David Rossetti, Sarah Solie, Ryan VanDenBoom and Matt Wall.