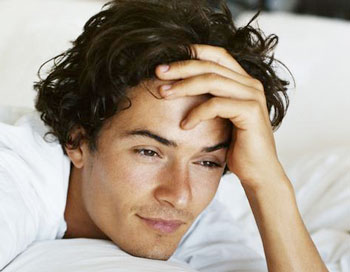 It's probably hard enough for a famous actor to make his or her debut on Broadway.  It doesn't make it any easier if the play is one of the most famous in history and has been read by probably every kid in middle school. 
But Orlando Bloom is well aware of that now that he is starring as Romeo in Romeo and Juliet opposite Condola Rashad on Broadway.  In fact, he flat out tells the New York Daily News, "It's terrifying.  Are there nervous butterflies? Oh yeah, for sure. But I love the rush."
Despite not having a background in theater, it isn't Bloom's first time encountering the timeless play.  Bloom previously played Romeo in a few scenes with the Los Angeles Philharmonic during a performance of Tchaikovsky's music that was inspired by the play.  However, when Bloom decided to pursue a role on Broadway he didn't specifically have Romeo and Juliet in mind.  He explains, "I'd had this taste of doing Romeo.  And I'd come to New York to talk to producers about doing a play, not necessarily Shakespeare or a classical play at all."
Of course, every time Romeo and Juliet is on Broadway there has to be a different spin on the classic tale.  Not only are the star-crossed lovers an interracial couple, but director David Leveaux asked Bloom if he was comfortable with Romeo riding a motorcycle on stage.  Bloom, an avid motorcyclist, reveals, "He said, 'I have this idea and want to see what you think.' As long as it didn't seem gimmicky in any way, I was on board. I was originally going to come in through the audience, and up a ramp, but the aisle was too tight. We made it work by my coming in from the wings. It's not an easy maneuver, but it's actually perfect. It's a perfect fit for me and for the character."
Bloom's age is also a departure — the thirty-six year old Bloom is one of the oldest actors to play Romeo on stage (Rashad is ten years younger).  However, Bloom confesses that he doesn't think he was ready for the role until now.  He says, "Personally, I wouldn't have been able to tackle Romeo before now."
It'll be up to audiences to ultimately decide that — Romeo and Juliet officially opens September 19 and is scheduled to run through November 24.