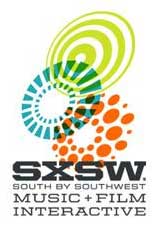 Hey guys! I have to apologize that the site hasn't been updated since Monday! I was in Austin, TX for SXSW (South by Southwest Film and Interactive Festival).
I got there on Friday and was running around, busier than I've ever been till Monday afternoon. I talked to some great actors and filmmakers – all of which I'll post as soon as I can.
Who did I talk to?
The cast of Source Code (Jake Gyllenhaal, Michelle Monaghan, Vera Farmiga, Director Duncan Jones and Screenwriter Ben Ripley).
Josh Lucas – This was one of the highlights of the fest for me. He's starring in a film called, A Year in the Mooring, and he's fantastic in it. I can't wait for you guys to read this interview. One of the best!
Dane Cook – This was another highlight. Seriously, Dane is a great guy. We talked about his new film Detention and his upcoming Broadway show, Fat Pig. Unfortunately, I just read this morning,  the show has been postponed til next season because of financing.
Shiloh Fernandez and Heath Freeman – This is the 2nd year in a row I've talked to Shiloh and he's still as thoughtful as last year. Along with his friend and co-star of Skateland, Heath, this is another great interview.
…and many more!
I'll post them all as soon as I can.
Thanks again for all the support. If not for you, I wouldn't have been able to talk to these wonderful, creative people.
~Lance