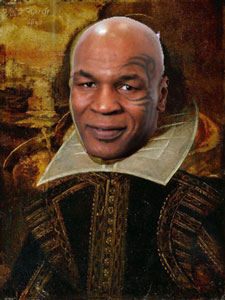 While he never garnered great reviews, Mike Tyson just completed a three-month tour of one-man show Undisputed Truth across the United States.  Snicker all you want, but Tyson has built up with a noteworthy acting resume over the last few years, with scene-stealing cameos as himself in The Hangover and The Hangover Part II and a featured role in an episode of Law & Order: Special Victims Unit.  However, Tyson is adamant that he plans on continuing his acting career, and even has a specific Shakespeare role he would like to tackle some day.
He revealed his knowledge of the Bard to reporters a few days before his show ended its run in Chicago by asking, "Wouldn't Shakespeare be awesome?  That black guy … could you imagine me in Othello?"
Tyson later backpedaled a bit on whether he was prepared to play the Moor of Venice, but also confesses that he believes he can do it, saying, "Anything you give me time to prepare, I can do.  I don't think I am ready for that yet, but I would like to try." Read more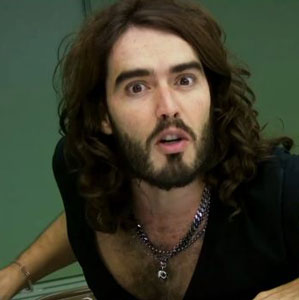 On the first day of rehearsal for the film, The Tempest, director Julie Taymor's retelling of Shakespeare's play (where the gender of the main character, Prospero, was changed from male to female), she asked Russell Brand to talk about his character, Trinculo.
What follows is a 4-minute riff of Brand talking – in character.
And check out the last bit where Alfred Molina sits there almost amazed on what he just saw. Read more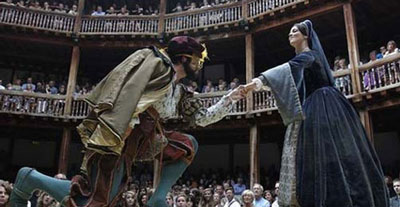 With most of the world's eyes on England because of the Queen's Diamond Jubilee and its associated pageantry, Archaeologists in London have made a very timely discovery relating to one of England's most famous icons, William Shakespeare. 
Historians from the Museum of London claim that part of the gravel yard and gallery walls of the 435-year-old Curtain Theatre in Shoreditch, where several of Shakespeare's plays were first performed (including Henry V, which refers to the Theatre as "this wooden O" in its prologue).  Read more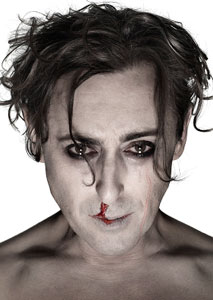 Alan Cumming is currently in Scotland rehearsing a one-man version of Macbeth in which he stars as Shakespeare's tragic King of Scotland and also… all the other roles in the play.
The show will have it's premiere in Glasgow on June 13th and move to New York's Lincoln Center on July 5th.
The Wall Street Journal talked to the director, John Tiffany – who is also the director of the Tony Nominated Once – about how he and Cumming came up with the idea of a one-man Macbeth.
He said when he and Cumming previously worked together – on The Bacchae – they talked about doing the show. Cumming said that "he'd love to play Macbeth, but also Lady Macbeth. So we did a reading with a large cast in 2011, and my good friend Andrew Goldberg, I was staying with him in New York and he came to see it and he thought Alan was incredible." Read more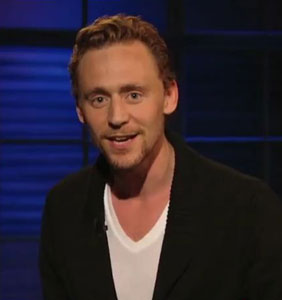 Great. I already have enough man-crushes that my girlfriend may start questioning me.
After watching Tom Hiddleston perform this speech from Henry V though, I have to add another one to my list. 
Hiddleston, who is tearing it up as Loki in The Avengers, recently appeared on the talk show Hoppus on Music to plug the film. When the host asked him to perform a monologue from Shakespeare's Henry V, which he just wrapped, he jumped up, got in front of a camera and went to town.
"Once more under the breach, dear friends…."
Check it out below! Read more
In Shakespeare's classic comedy, Al Pacino stars as the Shylock in the Public Theater production of The Merchant of Venice. Antonio, a young man who pledges a pound of his own flesh to a moneylender, Shylock, so a friend can woo his lady-love in style. Antonio learns a hard lesson in loyalty, humanity, friendship and prejudice when the revenge-seeking Shylock comes to collect and he is unable to pay.
The show also stars Lily Rabe, Jesse L. Martin, Byron Jennings, Richard Topol and Christopher Fitzgerald.
Jesse L. Martin has been easily been able to move from Broadway (Rent), film (Rent and the upcoming Marvin Gaye biopic)  and TV (Law & Order) throughout his career. Now, he's back on Broadway starring opposite Al Pacino in The Merchant of Venice.
He talked with the AP about Law & Order, Shakespeare and the need to create his own work.
On Leaving Law & Order:
"As interesting as you can be and as hard as you can work, it starts to feel the same after a while. So I knew full well that if I didn't get out of that position and get back on stage or explore other roles, I'd be really hurting myself. I'd be really dimming myself as an actor."
How did he get the part of Detective Green on Law & Order?
He auditioned for the show as a guest star 13 times. When he was finally cast as a thief with 4 lines, he declined the part. "It was so small and I was scared that if I took that role I wouldn't be able to be on that show again for another year or two. So I didn't take it. I don't know who I thought I was! I was totally broke as an actor, needed all the exposure I could possibly get. … But it turned out well because I ended up getting The Role."
On his character, Graciano, in The Merchant of Venice:
"He's one of those guys who'd rather have a drink than be serious, who would rather laugh than not. He spends a lot of time getting encouraged and reprimanded at the same time."
This may be one of the coolest things I've seen in a while.
Sir Ian McKellen give you an interactive Shakespeare class. Each click takes you to a different set of questions and answers.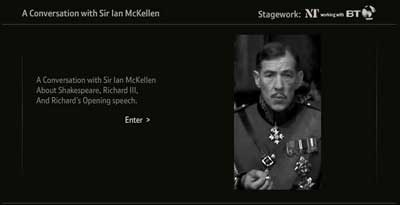 And stay on some of the screens for a bit. He just sits there waiting for you to click. I clicked right away because I didn't want Sir Ian to get mad at me.
Give it a try. Its very, very cool! Click here