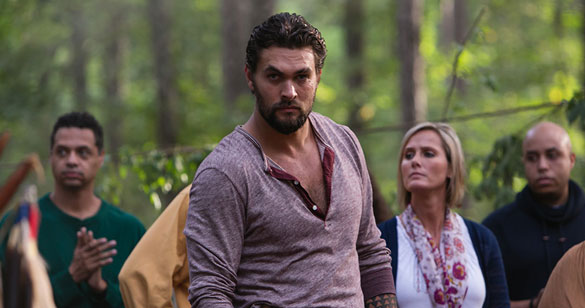 The SundanceTV channel has recently started creating scripted original series and the latest one is The Red Road starring Jason Momoa. In the series Momoa stars as Phillip Kopus, a member of the New Jersey Ramapough Mountain Indians who was recently released from prison. While Momoa is better known for action-oriented work like Game of Thrones, Conan the Barbarian, Stargate Atlantis, and heck, even Baywatch Hawaii, The Red Road gives him an opportunity to show off his dramatic side.
He spoke to New York Magazine about why he chose to take a role in a dramatic series and how he prepared himself for the role. Read more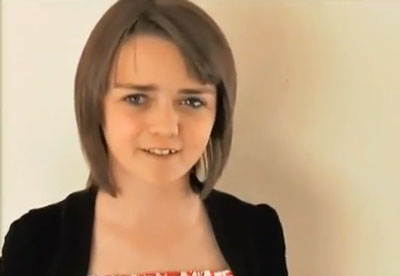 Here's your chance to see how Jason Momoa won the part of Khal Drogo.
The Irish Times dug up a handful of audition tapes from Game of Thrones and whether you're a fan or the show or not, you definitely should watch them. Watching audition tapes of actors are huge resources.
Check out Momoa (Khal Drogo), Maisie Williams and Sophie Turner (Arya and Sansa Stark) and Rory McCann's (Sandor Clegane) auditions and see why they got their roles!   Read more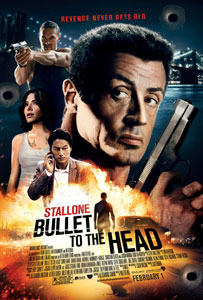 I have to admit, I wasn't expecting much from Bullet to the Head, the new Sylvester Stallone film about a New Orleans hitman who reluctantly teams up with a detective (Sung Kang) from Washington D.C. to rid the town of its big bad (Lost's Adewale Akinnuoye-Agbaje).
The film, based on Alexis Nolent's French graphic novel and directed by Walter Hill, is completely ridiculous. You know exactly what will happen and how the film will end. Co-star, Kang is a mediocre actor at best and Christian Slater is doing the best Christian Slater impression ever.
At one point, Stallone is running on a metal railing, high above a pack of men shooting at point blank range and they all miss him. He doesn't even get a scratch!
Like I said, this movie is ridiculous!
But, you know what? I really liked it. Read more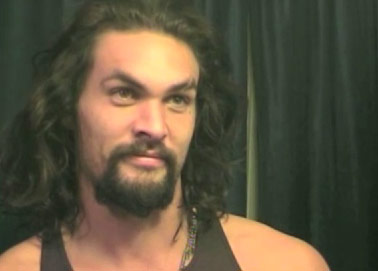 I know this movie was a total flop but I actually enjoyed it and I thought Jason Momoa was a great Conan.
Here's a Blu-Ray extra that MTV posted that show's the audition video Momoa made to snag the part.  
The studio didn't want the former Baywatch actor in the role but the director, Marcus Nispel, was big on him for the part.
So, the two went to the wilds of… Mulholland Drive in LA to film Momoa in his Barbarian glory.
Check it out below!
Huh.  There's something you won't hear from most actors.
Jason Momoa, star of Game of Thrones and Conan the Barbarian, was likely hired for his Conan role based not only on his looks, but also his intensity.  But please, don't think I'm shortchanging him on his acting ability: When asked by Star Pulse if he had trouble shifting between his two warrior roles of Drogo on Game of Thrones and Conan, Momoa joked in response by saying, "No, because I'm not that good of an actor.  I don't get stuck. It's not like, 'You're not Drogo! You can't go around killing people!'  I did Conan first. Game of Thrones got me Conan, but I shot Conan first." 
After initially joking about his acting ability, Momoa admitted there was a difference between the way the two characters carry themselves and, along with that, how he carries himself "Then when I went to do [Game of Thrones], I just wanted to transform my body. To walk around like a king is not very [normal.] In my house, when my wife says to do the dishes it's like, 'Yes, ma'am.'  To walk around with that kind of air like a king was a lot harder for me."  Read more
Warlord.  Warrior.  Baywatch Lifeguard. 
Yes, you read that correctly.  Jason Momoa, star of HBO's Game of Thrones and the upcoming Conan the Barbarian movie is quite popular these days, but you'd never guess that it all started from being on Baywatch Hawaii over a decade ago. 
Yet, because of a fortuitous audition that lead to him being cast in the two biggest roles of his career to date, Momoa has been able to shake off the beach sand and pick up the steel.
Curiously, Momoa inadvertently auditioned for the role of Conan while he was auditioning for Game of Thrones.  He tells Moveline, "You know, when I first got it, it was because of Game of Thrones. I went in to HBO and did the audition for Drogo — I went in and did haka, which is Maori, because Drogo doesn't speak English and I wanted to portray what he would be like commanding his officers or going to war. So in the audition they were just like, 'Holy shit' … So I did the haka and one of the casting directors was like, 'All right, I've got your new Conan.' They called up but I was already going to do Game of Thrones, but I came back and Conan wasn't cast yet. I went in and met Marcus Nispel and he fell in love, he told me his ideas of what he wanted to do for Conan, I said here are my ideas — this is how I'd want to play him. They liked it and I had to prove it to Lionsgate and everyone."   Read more