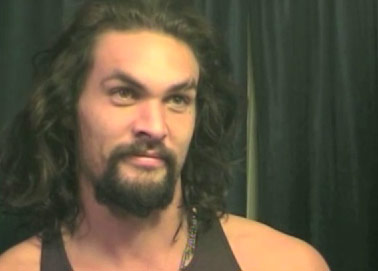 I know this movie was a total flop but I actually enjoyed it and I thought Jason Momoa was a great Conan.
Here's a Blu-Ray extra that MTV posted that show's the audition video Momoa made to snag the part.  
The studio didn't want the former Baywatch actor in the role but the director, Marcus Nispel, was big on him for the part.
So, the two went to the wilds of… Mulholland Drive in LA to film Momoa in his Barbarian glory.
Check it out below!