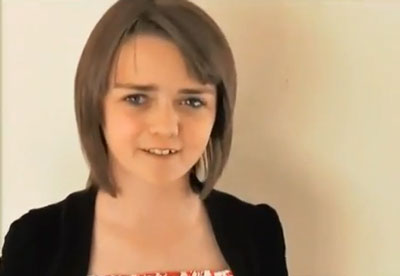 Here's your chance to see how Jason Momoa won the part of Khal Drogo.
The Irish Times dug up a handful of audition tapes from Game of Thrones and whether you're a fan or the show or not, you definitely should watch them. Watching audition tapes of actors are huge resources.
Check out Momoa (Khal Drogo), Maisie Williams and Sophie Turner (Arya and Sansa Stark) and Rory McCann's (Sandor Clegane) auditions and see why they got their roles!  
Jason Momoa as Khal Drogo
Maisie Williams and Sophie Turner – Arya and Sansa Stark
Rory McCann – Sandor Clegane
via The Irish Times