Though John C. Reilly is probably best known for his comedy movies alongside Will Ferrell, he has received much of his acclaim (and an Oscar nomination) for his hard-hitting dramas like We Need to Talk about Kevin and Carnage. He takes a break from his recent dramatic films to return to comedy with Disney's latest animated movie Wreck-It Ralph, for which he voices the title character. 
He spoke to NPR about his different approach to comedy and drama and while he wanted to record his voice parts alongside his co-stars.
Reilly explains that his approach to each genre depends on being as honest with the material as he can.  He says, "If you take a piece of material like We Need to Talk About Kevin and you play it really honestly, then it's heartbreaking and disturbing. … I just try to be as truthful as I can, and if the circumstances are ridiculous, then you're in a comedy, and if they're more serious, then you're in a drama."  Read more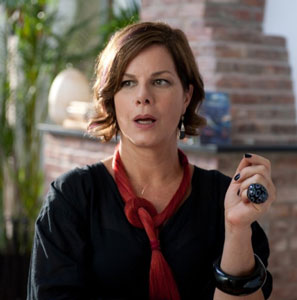 Oscar-winner Marcia Gay Harden still seeks out acting experiences she can learn from, taking on a role in Someday This Pain Will Be Useful To You in order to work with director Roberto Faenza.
"I signed on to do it for—one it was perfect timing blah, blah, blah—but I wanted to work with an Italian director," she said in an interview with The Wall Street Journal.  "I thought, this is different, this is something unique, there's going to be a different sensibility to the film."
The actress, known for her roles in Pollock and Mystic River, was able to try out different acting techniques in order to play a needy mother.  "It changes the way you have to communicate, you have to show them," Harden said.  "You can explain it until the cows come home, then you have to show them." Read more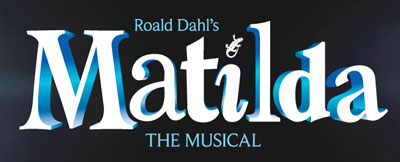 Matilda the Musical will be holding an open call for the role of 'Matilda' in New York City on Sunday, September 30th at Pearl Studios (519 Eighth Avenue, 12th Floor, between 35th and 36th streets). 
Check-in begins at 10:00 AM in Studio C on a first come / first serve basis.  Auditions will begin at 11:00 AM.
Producers are seeking 8-10 year old girls who are 4'4 or under. Matilda should be a strong singer and confident speaker with a good understanding of text and intelligent approach to acting. She should look like the runt of the litter. However, she is extremely bright, fearless and focused, and able to speak assertively. Read more
Ralph Fiennes recently completed his portrayal of the evil Lord Voldemort in Harry Potter and the Deathly Hallows – Part 2, the finale of the blockbuster film franchise. Fiennes had also played Voldemort in Harry Potter and the Goblet of Fire, Harry Potter and the Order of the Phoenix and Harry Potter and the Deathly Hallows – Part 1.
Upcoming, Fiennes stars in Mike Newell's screen adaptation of Charles Dickens' Great Expectations, with Helena Bonham Carter and Jeremy Irvine, and in the highly anticipated Skyfall, the next film in the Bond series, from director Sam Mendes. He recently made his feature film directorial debut with a contemporary version of Shakespeare's political thriller Coriolanus, in which he also starred with Gerard Butler and Vanessa Redgrave. In 2010, Fiennes first played Hades in the hit Clash of the Titans, with Liam Neeson and Sam Worthington.
Fiennes has been honored with two Academy Award® nominations, the first in 1994 for his performance in Steven Spielberg's Oscar®-winning Best Picture, Schindler's List. Fiennes' chilling portrayal of Nazi Commandant Amon Goeth also brought him a Golden Globe nomination and a BAFTA Award, as well as Best Supporting Actor honors from numerous critics groups, including the National Society of Film Critics, and the New York, Chicago, Boston and London Film Critics associations. Four years later, Fiennes earned his second Oscar® nomination, for Best Actor, in another Best Picture winner, Anthony Minghella's The English Patient. He also garnered Golden Globe and BAFTA Award nominations, as well as two Screen Actors Guild (SAG) Award® nominations, one for Best Actor and another shared with the film's ensemble cast. Read more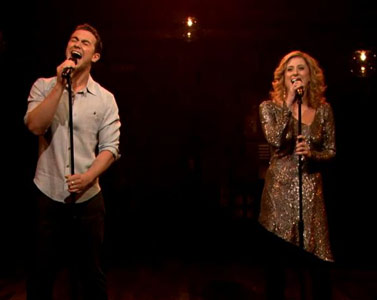 Due to auditions and going out of town last weekend, I'm a bit backed up on these Late Night with Jimmy Fallon Broadway posts. But, better late than never, right?
Richard Fleeshman and Caissie Levy, the leads in Broadway's newest show, Ghost the Musical, sang 'Here Right Now.'
Ghost is  adapted from the film by its Academy Award-winning screenwriter Bruce Joel Rubin and directed by Tony Award winner Matthew Warchus (God of Carnage). The original score is by Grammy Award winners Dave Stewart (the Eurythmics) and Glen Ballard, and, yes, it will include "Unchained Melody" by The Righteous Brothers.
Check it out below! Read more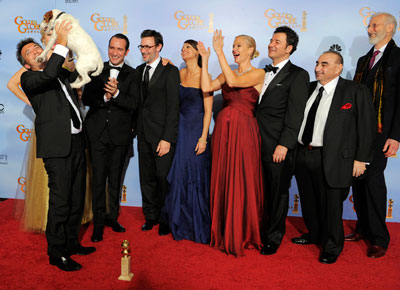 The Golden Globes are usually the best awards show to watch, mostly because the people in the audience are drinking up a storm. This one though didn't seem as fun as years past. 
There were some good moments – George Clooney's acceptance speech was a highlight as was Morgan Freeman's award for lifetime achievement. 
I also didn't think Ricky Gervais was as funny as last year. Maybe he held back a bit because of all of the controversy he got?
The Artist took took home the Best Motion Picture Comedy or Musical award while star Jean Dujardin got the statue for best acting.
The Descendants won for Best Motion Picture Drama and it's star, George Clooney,  for best acting.
In TV, Modern Family won for Best Television Series Comedy or Musical while and Homeland got the drama award.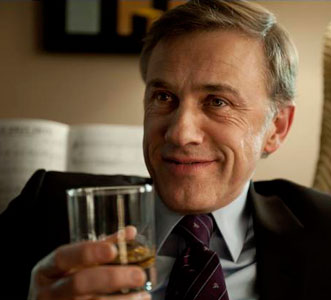 Oscar winner Christoph Waltz is currently enjoying a level of success that has previous avoided him in his three-decade career.
One of these accomplishments includes Carnage, the Roman Polanski adaptation of the successful play God of Carnage. 
While speaking with MovieFone, Waltz not only talks about his role in the film and how he prepared for it but what he has taken from his current success.
When the interviewer mentions that the film is dialogue-based and, as a result, seems theatrical, Waltz immediately disagrees, saying, "I don't think the movie is theatrical. Because what would that be? On the contrary, I think it is highly cinematic. As cinematic as it gets. Just because it's a confined space doesn't mean it's not cinematic. Just because the camera movements are not from thirty-foot cranes swooping over Death Valley and behind the racing stagecoach doesn't mean it's not cinematic."  Read more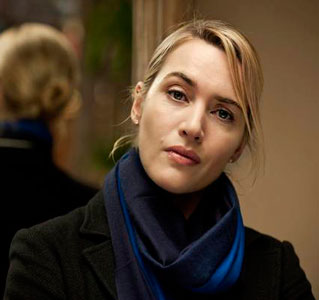 Kate Winslet is no stranger to playing difficult roles or dealing with demanding directors.  In Carnage, the film adaptation of the Tony-award winning play God of Carnage, Winslet came across both. 
Director Roman Polanski is sometimes better known for his personal dramas (fleeing the country in the 70s after facing statutory rape charges), but his acute skills resulted in many challenges for Winslet. 
In an interview with Wall Street Journal, Winslet recalls, "I think at various different points we all had said to Roman, 'Look, would you like us to learn [the script]?'  Because it is based on a play and when it's Roman Polanski, one wants to be as prepared as possible.  And he categorically said, 'Oh no, no no'—very blasé—'no need to learn it….' And by Friday afternoon of week one, Roman said, 'Ok, I think it would be really handy not to have our scripts in our hands on Monday, don't you?'  And there was deathly silence, and I could see everyone sort of looking at each other like, 'Well, what did you have planned for the weekend?'"  Read more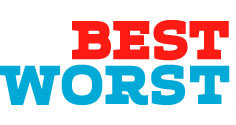 As the year comes to a close and I have some free time, I've finally compiled our year-end Best and Worst list.
These are the Best, Worst and Most Disappointing films of the year as well as the Best Actors, both lead and supporting.
Check them out and let me know if you agree, disagree or want to throw rotten fruit at me because I'm so damn wrong. 
Best Films
50/50
Crazy Stupid Love
Like Crazy
MoneyBall
Rise of the Planet of the Apes
The Artist
The Descendants
The Girl with the Dragon Tattoo
Warrior
Win Win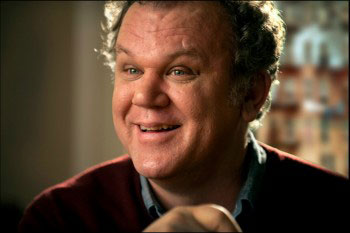 "Academy Award Nominee John C. Reilly." 
Don't forget that accolade next time you watch Reilly goofing off with Will Ferrell in a Funny or Die video.  Since Reilly is better known these days for his hysterical roles in comedies it's often easy easy to forget that he's earned critical success as a dramatic actor — in fact, of the four films Reilly appeared in that were released in 2011, three of them are dramas. 
One of them is Carnage, the Roman Polanski-directed adaptation of the play God of Carnage.  Reilly tells Interview magazine that even though it's a little uncomfortable to get acclimated with a dramatic director and cast, his commitment to his roles never wavers.
Reilly didn't need much convincing to work with Polanski, though Reilly recalls that he didn't hear directly from the fugitive director, saying, "I got a call, 'Roman Polanski wants you to come to Paris for eight weeks and make a movie.' [laughs] It was pretty shocking. I didn't even know it was in the works—I was the last one called. I felt like the kid in Willy Wonka—"I have the last golden ticket!"—I got the shot."  Read more