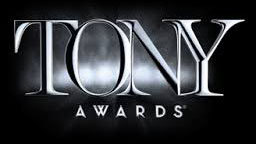 Sutton Foster and Jesse Tyler Ferguson announced the nominations for the 2013 Tony Awards this morning (way too early for us West Coasters) and with 13 nominations, the musical Kinky Boots is the one to beat.
Right behind it is Matilda the Musical with 12 nominations, Pippin received 10 and Rodgers + Hammerstein's Cinderella got 9.
Tom Hanks (Lucky Guy), Nathan Lane (The Nance) and Holland Taylor (Ann – read our review here) were among the Best Performance nominees.
Check them all out below and then watch Sutton Foster and Jesse Tyler Ferguson make the announcements here! Read more
Podcast: Play in new window | Download (Duration: 13:30 — 9.3MB)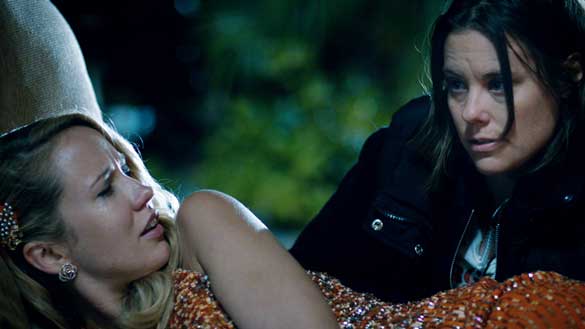 I love shorts. As actors, they are the greatest way to get people to notice your work and see what you are capable of doing. They're short, sweet and if they are good, they make a lasting impression on the audience.
Sequin Raze absolutely falls into this category. The short, directed expertly by Sarah Gertrude Shapiro, takes you behind the scenes of a Bachelor-type reality show where the runner-up (Anna Camp) has to make her final statements to the camera. A producer (Ashley Williams) is there to coax out something that the show can use. They need something good and juicy and Williams character won't stop till she get's it.
The film seems like the final 10 minutes of a really interesting movie; one where you wish you'd seen the whole film so you could spend more time with the characters. I saw it at SXSW and I know it's playing around other festivals, so if you get a chance to see it, definitely try and make it. 
I talked with the stars, Anna Camp (Pitch Perfect, True Blood) and Ashley Williams (How I Met Your Mother), while they were at SXSW about how they got involved in the project, their fascination with the actual Bachelor, auditions and their sobering advice to actors.
For the full interview, click the audio link above or download it from iTunes  Read more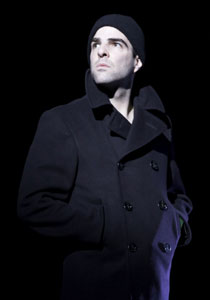 This is the first time in a while that Zachary Quinto actually has some free time in his schedule.  After starring in J.J. Abrams' Star Trek reboot and two seasons of FX's American Horror Story, the actor has chosen to appear in a production of Tennessee Williams' The Glass Menagerie at the American Repertory Theater (ART) in Cambridge.
"I wanted to do a play at the beginning of 2013, because it was the first window of availability that I had in my schedule," he said in an interview with The Huffington Post.  "So, basically my agents brought me a few different projects that I was considering and it just felt like this was the best fit for me on so many levels."
Quinto was more than ready to take on the role of Tom, but he still did some preparation for the part.  "I started by doing a lot of reading, Tom is the most autobiographical character in Tennessee Williams' body of work, so for me I did a lot of reading about Tennessee himself, his upbringing, his childhood into his adolescence and adulthood," Quinto noted.  "And then, we just got into the rehearsal process, which is a lot of discussion and a lot of reading the play out loud.  We had a week of rehearsal in New York, before we came up here to Boston, so we just sat around a table and deconstructed the play and talked about the play." Read more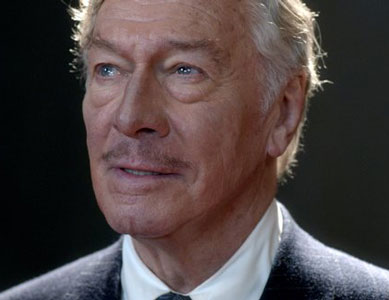 Though 83 year-old Christopher Plummer has seen a career uptick in film in recent years by appearing in popular favorites like The Girl with the Dragon Tattoo and winning an Oscar for Beginnings, he's remained committed to smaller projects like Barrymore, a film adaptation of a play about the final months in the life of actor John Barrymore (grandfather of Drew Barrymore).  The most interesting aspect of the role is that Plummer originally performed the play on Broadway (he won a Tony for Best Actor in 1997 for the part).  
Speaking with the Boston Globe, Plummer talks about the difference between acting the play for the stage and acting it for the movie camera.
Plummer says it is important for an actor to balance a career by acting both on the stage and in film, saying, "When I make movies, I immediately go back to the theater. It not only keeps you alive, but it keeps your craft in order."  Read more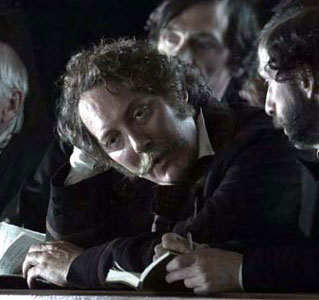 James Spader might be best known for his television roles in Boston Legal and The Office, but Spader began his career in film.  Though he's only been in a handful of movies in the last decade, Spader plays a key role in Steven Spielberg's Lincoln as William H. Bilbo, a committed abolitionist.  While speaking with NBC New York about the film, Spader talked about playing the eccentric character and working with Daniel Day-Lewis and his immersive portrayal of the 16th president.
One of Spader's main concerns was that since some of his scenes were with a limited number of cast members he wanted to make sure his acting would mesh with the rest of the film, especially since Bilbo is essentially a precursor to today's cable news talking heads.  He explains, "At one point after we'd shot a couple of scenes – a handful of my scenes were sort of in a vacuum in that I was shooting with one other person. In some cases, they were a very small cameo and they'd be isolated little scenes – I saw an opportunity with this character to be able to take advantage of his vibrant colors. And I remember pulling Steven aside in, I think, maybe the third scene I did and said, 'I just want to make sure that as I'm eating a small amount of the scenery.' I wanted to make absolutely sure that I was making the same film that everybody else was making, and that the tone that my part of the film was going to balance well with the tone of the rest of the film. And he just told me to have at it. He just said 'Absolutely.'" Read more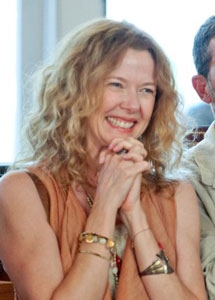 Two-time Golden Globe-winner Annette Bening was most recently seen in Focus Features' critical and commercial sensation The Kids Are All Right, in which she played opposite Julianne Moore and Mark Ruffalo. Her role as Nic earned her a Golden Globe and New York Film Critics Circle award, and Oscar, Screen Actors Guild, Critics Choice, and Independent Spirit nominations in the "Best Actress" category.
In 2010, Annette also starred in Sony Pictures Classics' Mother and Child for writer-director Rodrigo Garcia co-starring Naomi Watts. In 2008, she was seen on the big screen in writer-director Diane English's remake of The Women, starring alongside Meg Ryan, Eva Mendes and Jada Pinkett-Smith. Prior to that, She starred in the 2006 film Running With Scissors for which she was nominated for a Golden Globe Award.
Annette was Julia Lambert in Being Julia for Sony Pictures Classics, the role that earned the actress her third Oscar nomination. For that performance, she was also named the National Board of Review's "Best Actress," won the Golden Globe award for "Best Actress in a Motion Picture – Musical/Comedy," and received a SAG nomination for "Best Actress." She also starred in Mrs. Harris with Ben Kingsley for HBO, earning an Emmy, SAG, and Golden Globe nomination. Read more
Podcast: Play in new window | Download (Duration: 17:33 — 12.1MB)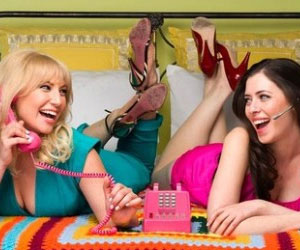 For a Good Time Call… is a raunchy, crude and at times hilarious film that is also one of the sweetest movies about friendship that I've seen in a while.
The story follows former college frenemies Lauren and Katie, who, in order to stay in Manhattan move into together. Once there, the two join forces and start a phone sex business together.
The two stars, Ari Graynor and Lauren Miller (who also co-wrote the film with Katie Anne Naylon), have great on-screen chemistry and their scenes together just make you want to see more of them, especially towards the end of the film.
Lauren (who is married to Seth Rogen) and Katie wrote the script from their real life experience as college roommates and when they were searching for the perfect person to portray Katie's alter-ego, they found the Graynor, who told me that the pair sent her a "beautiful love letter asking me to come on" to the film.
I talked to the three of them about writing the film, the 16-day shoot, bad auditions and their advice to actors. Read more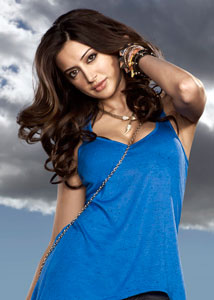 Noureen DeWulf stars as the crazy/jealous Lacey on Charlie Sheen's, Anger Management. The show, which airs on FX, just got a huge 90-episode pickup which shows the confidence that FX has in the show now and in the future.
DeWulf, who is of Indian descent, went to Boston University's School for the Arts and after graduation, moved out to Los Angeles. Her first role was in the Academy Award® winning film, West Bank Story where she played "Fatima," a singing and dancing Palestinian cashier who falls in love with an Israeli soldier. Since then, she's had recurring roles on NBC's Outsourced, TNT's Hawthorne and MTV's Hard Times of RJ Berger, and was a series regular on Lifetime's Maneater.
Her film work includes Ocean's Thirteen, The Back-up Plan, Ghosts of Girlfriends Past (opposite Matthew McConaughey) and The Goods: Live Hard Sell Hard.
In this Q & A, she talks about working with the infamous Sheen, the fast pace of shooting the show and if her Indian heritage is an issue in getting acting work.
Anger Management airs on FX Read more
Frank Langella has been talking all over the place lately to promote his new film, Robot & Frank, and he had perhaps his most extensive interview with NPR.  In the interview he talks about how he got into acting and why he has had such a varied career acting in film, television, and on the stage.
Langella explains that he first wanted to be an actor "at about seven, maybe earlier than that."  He talks about his first on-stage performance, adding, "I got on a stage when I was about six or seven, in a school pageant called Lazy Town. I wrote about it in my book. I wrote that I didn't know what a stage was the first time I walked onto it, and I didn't know what the wings were the first time I stood in them, but I did know I was home.  That is a blessing about as great as you could give a young kid, which is to have a calling, something that you think you're right for and want to do. When I graduated college, I'll never forget my graduation night sitting amongst all my buddies, fraternity brothers and guys in my classes and things, some of them in agony because they had no idea what they were going to do.  And I already had a job in a little theater in Boston, and I had my car all packed up, and I drove away the next day and was in rehearsal that afternoon. And that was one of the things I was spared growing up, you know, all the agonies of being a kid, all the – you know, it's going to – how can I ask a girl on a date, I don't want to enter that room, I'm not as good a ballplayer as the other guy, what – all the things that all of us go through. One of them was spared me, which was what am I going to do with myself. I knew, and boy was that a – that was a blessing." Read more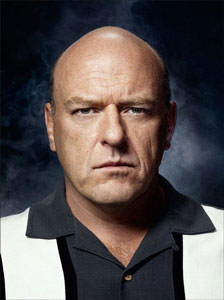 Dean Norris has turned out to be one of the more compelling characters on AMC's Breaking Bad, playing DEA agent Hank Schrader but it was difficult for Norris to choose acting as his career.
"It was a tough decision, because I went to Harvard, and I was the first kid in my family to go to college—and my parents didn't go to college," he told NPR.  "So on one level, you're like, wow, here's the lottery out of the lower middle class by getting this ticket into Harvard.  And I had a choice to either go into investment banking or pursue acting, and I talked to a lot of people.  I had done some plays with the American Repertory Theater there in Boston, so I had other professional actors who were making a living…and I asked them what they thought my chances were.
"And I figured these guys all made a living.  They didn't make as much money as someone on TV or film, but I said, I'm standing backstage in some tights and a codpiece, watching grown men onstage, and it was just electric.  There's 800 people out there, and there's just something magical about being backstage, ready to go onstage, and all your colleagues are out there.  And I said, man, if this is as good as it gets and I can do this the rest of my life—be a repertory actor—I'd be a happy man." Read more