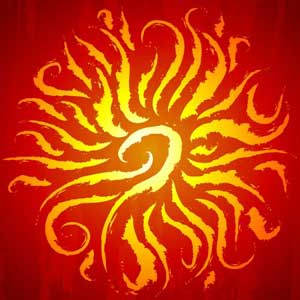 Auditions:  Improv on HEALTHY Dating & Relationships (Boston), "Fireball Improv":  Inspired by audience suggestions, we'll improvise scenes about dating & relationship challenges.  Anything is fair game!  First, we'll have fun with "what NOT to do" in any given situation.  Then, Daniel Phoenix (Masters in Counseling Psychology) and the cast will create healthy solutions to each challenge, and perform them live!  Topics will include:  "Adventures in Dating," "More Joy Couples," "Healthy Sexuality" (NO NUDITY required), "Your Life Partner in the Mirror," and more.
Paid cast: public performances, private educational performances, workshops, and events.  Are you like the Sun?  Please be/have several of the following:  Improv experience, therapist/counselor/educator experience, a commitment to personal growth, open-minded, non-judgmental, joyful, funny, honest, accepting, respectful, and beautiful (inside and out). 
Go to www.fireballimprov.com/auditions.html for more information, and to secure an initial audition time (Nov. 3-11)
Are you a photographer? Click here
| Name | Location | Phone Number | Website | Facebook | Twitter |
| --- | --- | --- | --- | --- | --- |
| Beaupix Studio | Boston | (617) 440-4676 | | | |
| Headshots Photography | Boston | (617) 548-0249 | | | |
| Lynn Wayne Photography | Boston | (617) 451-1223 | | | |
| Macy Robison Photography | Shrewsbury | (774) 275-1772 | | | |
| Matthew Guillory Photography | Boston | (781) 367-4459 | | | |
| Matthew McKee Photography | Dedham | (781) 329-4109 | | | |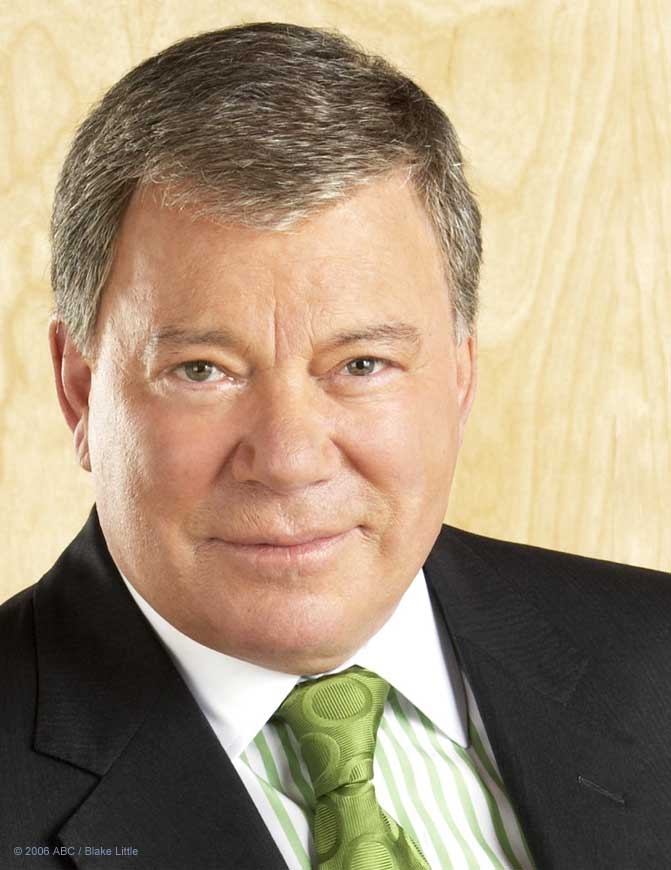 William Shatner is a man of fairly intense focus. He brought a stack of notes to the café and scanned them, then looked up like a professor about to start his lecture. "Let's begin, we have plenty to talk about." I sat up a little straighter and looked at my tape recorder to make the sure the red light was on.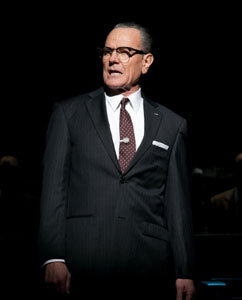 Whether you are a fan of the series or not (and who isn't?), Breaking Bad is truly something special.  And undoubtedly the main reason for that is Bryan Cranston, an actor previously best known for his comedic television roles who has completely reinvented himself as Walter White, the meth-dealing high school chemistry teacher.  Of course, although the series is winding up its final episodes Breaking Bad has finished filming and Cranston has moved on to his next role, which is playing president Lyndon B. Johnson in All The Way at Harvard University's American Repertory Theater — a run that has already been sold out each performance in its entirety. 
In an interview with Radio Boston, Cranston spoke at length about preparing for his latest role after completing what will likely be known as one of the best television series of the decade. Read more
Since she was a little girl, Lake Bell has been obsessed with voice acting.  Her new movie, In a World, focuses on the voice-over industry.  She not only stars in the film, but also directed it.
"Your voice is such a massive tool when you are acting.  Obviously, your body and your voice are what depict a character, so it's one half of the mechanism," she said in an interview with Yahoo! News.  "It's inherently very important to me as an actor.  The sexy baby vocal virus that's pandemic, that's infecting a generation of young women.  I think really affects women and actresses trying to get jobs.  If there was more self-awareness with their voices, perhaps women wouldn't pigeonhole themselves into sounding less than." Read more
The Tony Awards, the best of all the awards shows in my opinion, crowned their winners last night and Kinky Boots was the clear winner with 6 total awards. The new show by Cyndi Lauper and Harvey Fierstein won Best Musical, Best Original Score and Best Performance by an Actor in a Leading Role in a Musical for Billy Porter, among others.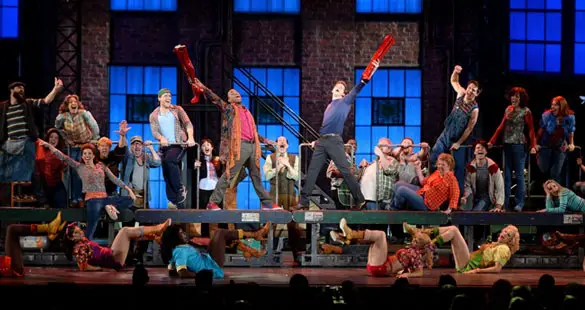 The big shocker of the night was Tom Hanks not winning Best Actor in a Leading Role in a Play. That went to Tracy Letts. I saw Who's Afraid of Virginia Woolf last December and while I'm not a fan of Edward Albee, I have to say, the actors in the show were outstanding and I didn't think Letts winning was a long-shot at all.
The actual show started off with a bang. Neil Patrick Harris' opening number was freakin' gold as was two other numbers he did during the show. Aside from Annie with Jane Lynch, the numbers with the kids (Matilda, Christmas Story) I could have done without. And how bad was Bring It On? No wonder it closed early.
The musical number I thought killed was Kinky Boots. How great did that look? I haven't seen the show yet, but one thing I loved was that the chorus look like normal people. They weren't your typical showgirls, guys… all buffed-up dancers. They looked like me and you (I suppose). Stark Sands and Billy Porter rocked the number.
Below is the list of winner. Check it out! Read more
For quite some time Johnny Depp was attached to star in the biopic Black Mass as Boston mobster Whitey Bulger, who is currently on trial for his role in 19 murders.  But it was suddenly announced on May 30 that he was out after a pay dispute.  Or is he?  That seems to depend on whom you ask.
The Hollywood Reporter has taken an in-depth look at Depp's exit (or non-exit).  When international interest in the film was soft, financiers Cross Creek and Exclusive Media asked Depp to reduce his salary to $10 million — half of his original $20 million price tag.  The story was initially reported that Depp balked at these terms and then walked.  It was surprising news because it is rare for financiers to ask any talent — particularly those of Depp's magnitude — to renegotiate their deals after the agreements have been made, especially since Depp was to begin shooting the movie on August 26. Read more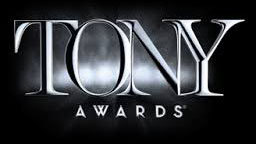 Sutton Foster and Jesse Tyler Ferguson announced the nominations for the 2013 Tony Awards this morning (way too early for us West Coasters) and with 13 nominations, the musical Kinky Boots is the one to beat.
Right behind it is Matilda the Musical with 12 nominations, Pippin received 10 and Rodgers + Hammerstein's Cinderella got 9.
Tom Hanks (Lucky Guy), Nathan Lane (The Nance) and Holland Taylor (Ann – read our review here) were among the Best Performance nominees.
Check them all out below and then watch Sutton Foster and Jesse Tyler Ferguson make the announcements here! Read more
Podcast: Play in new window | Download (Duration: 13:30 — 9.3MB)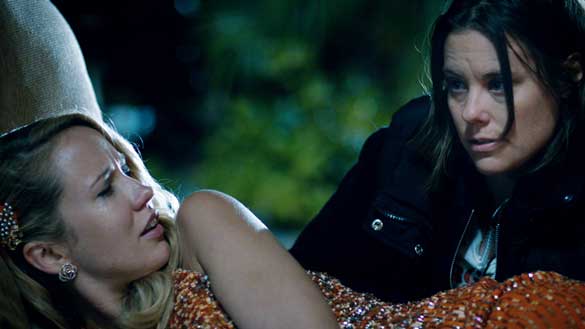 I love shorts. As actors, they are the greatest way to get people to notice your work and see what you are capable of doing. They're short, sweet and if they are good, they make a lasting impression on the audience.
Sequin Raze absolutely falls into this category. The short, directed expertly by Sarah Gertrude Shapiro, takes you behind the scenes of a Bachelor-type reality show where the runner-up (Anna Camp) has to make her final statements to the camera. A producer (Ashley Williams) is there to coax out something that the show can use. They need something good and juicy and Williams character won't stop till she get's it.
The film seems like the final 10 minutes of a really interesting movie; one where you wish you'd seen the whole film so you could spend more time with the characters. I saw it at SXSW and I know it's playing around other festivals, so if you get a chance to see it, definitely try and make it. 
I talked with the stars, Anna Camp (Pitch Perfect, True Blood) and Ashley Williams (How I Met Your Mother), while they were at SXSW about how they got involved in the project, their fascination with the actual Bachelor, auditions and their sobering advice to actors.
For the full interview, click the audio link above or download it from iTunes  Read more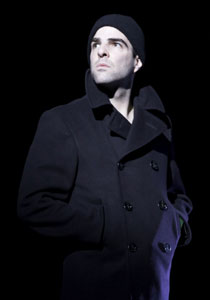 This is the first time in a while that Zachary Quinto actually has some free time in his schedule.  After starring in J.J. Abrams' Star Trek reboot and two seasons of FX's American Horror Story, the actor has chosen to appear in a production of Tennessee Williams' The Glass Menagerie at the American Repertory Theater (ART) in Cambridge.
"I wanted to do a play at the beginning of 2013, because it was the first window of availability that I had in my schedule," he said in an interview with The Huffington Post.  "So, basically my agents brought me a few different projects that I was considering and it just felt like this was the best fit for me on so many levels."
Quinto was more than ready to take on the role of Tom, but he still did some preparation for the part.  "I started by doing a lot of reading, Tom is the most autobiographical character in Tennessee Williams' body of work, so for me I did a lot of reading about Tennessee himself, his upbringing, his childhood into his adolescence and adulthood," Quinto noted.  "And then, we just got into the rehearsal process, which is a lot of discussion and a lot of reading the play out loud.  We had a week of rehearsal in New York, before we came up here to Boston, so we just sat around a table and deconstructed the play and talked about the play." Read more