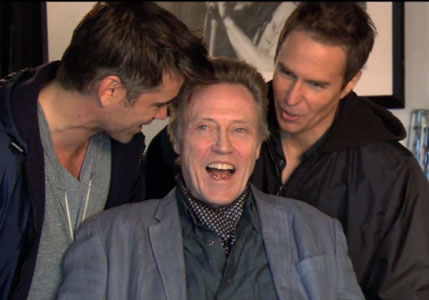 Here's a behind-the-scenes look at Martin McDonagh's Seven Psychopaths that features interviews with its stars Christopher Walken, Colin Farrell, Sam Rockwell and Woody Harrelson.
They all chat about the film and working together but the best part is how they show their love for Walken, who has his best role and performance that he's had in a while.
The film is about a struggling screenwriter (Farrell) who finds himself in trouble after his best friend (Rockwell) and partner (Walken) steal the dog of a pissed-off gangster (Harrelson).
Check it out below!