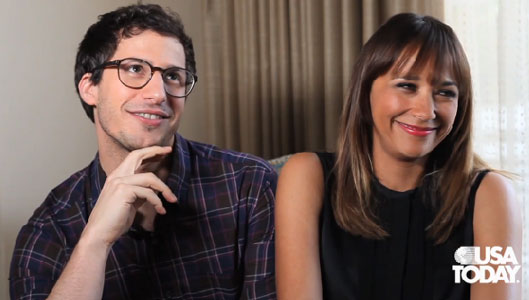 Here's a video featuring the stars of Celeste and Jesse Forever, Andy Samberg and Rashida Jones. The film is a very cute and rides on the great chemistry that Samberg and Jones have with each other, which is evident when you watch the video.
The film follows Celeste (Jones, who also co-wrote the script) and Jesse (Samberg) who, even though separated, spend every moment together. As the reality of their separation sets in, Celeste slowly realizes she has been cavalier about their relationship, and her decision, which once seemed mature and progressive, now seems impulsive and selfish.
Check out the video below! 
via USA Today