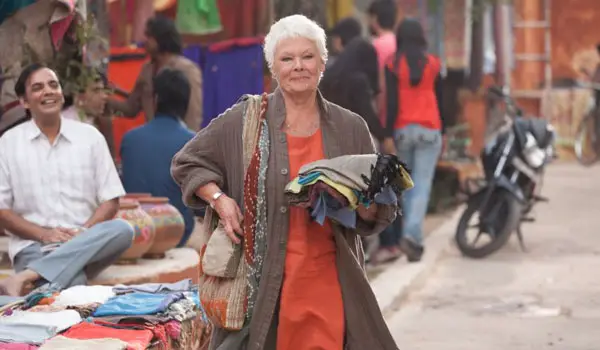 If you happen to meet celebrated English actress Dame Judi Dench, you might have dozens of questions for her. Just be sure none of those questions have to do with her age, especially since she'll be turning 80 on December 9.
At a publicity event for the BBC Christmas drama Esio Trot in which she stars with Dustin Hoffman, Dench remarked, "Age is a number, it's something imposed on you. It drives me absolutely spare when people say 'are you going to retire, isn't it time you put your feet up' or tell me [my] age. I don't want to be told I'm too old to try something. I want to see for myself if I can't do it rather than be told you might have a fall or you can't learn your lines. Let me have a go. Let us all have a go."
Dench admits that she did once feel down by her age — but that was half her life ago. She reveals, "The only time I got really upset was when I was 40, for some reason. I got really upset when I was 40 and I was alright after that. It's that old thing: you are only as old as you feel. It's not to do with age; it's something to do with inside. It's the engine."
Considering that Dench will appear in two films in 2015, including the sequel to her indie hit The Best Exotic Marigold Hotel, that engine seems to be running just fine.
via RadioTimes