Here's a pretty funny featurette with the cast of The Hangover 2. Bradley Cooper, Zack Galifianakis, Ed Helms and yes, the monkey, all make an appearance.
The plot: Phil, Stu, Alan and Doug travel to exotic Thailand for Stu's wedding. What happens in Vegas may stay in Vegas, but what happens in Bangkok can't even be imagined.
I hope this lives up to my expectations!
The Hangover 2 opens May 26th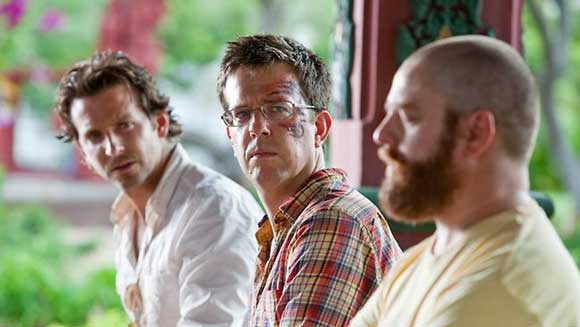 Featurette
Clip: It happened again
Phil (Bradley Cooper), Alan (Zack Galifianakis) and Stu (Ed Helms) wake up.
Clip: Hold on!
Mr. Chow (Ken Jeong) drives through the streets of Bangkok.