I've heard tons of good things about Nicholas Winding Refn's Drive. 'One of the best movies of the year' is something I hear a lot. I'm not sure if it can live up to that type of hype but I usually love anything Ryan Gosling is in… ok, except for All Good Things. That was downright awful.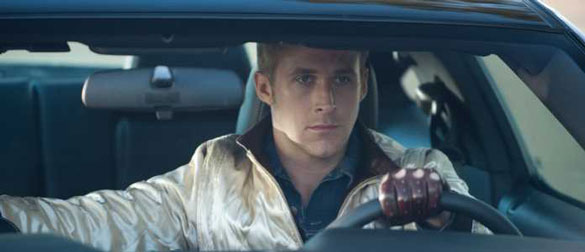 Starring Gosling, Carey Mulligan, Albert Brooks and Bryan Cranston, the film is about a guy named Driver.  A Los Angeles wheelman for hire; stunt driving for movie productions by day and steering getaway vehicles for armed heists by night. When he falls for his neighbor (Mulligan) things start going to hell rapidly. 
Check out the clips below!  
Driver (Ryan Gosling) is introduces to Bernie Rose (Albert Brooks)
Shannon (Bryan Cranston) tells Driver (Ryan Gosling) to take Irene (Carey Mulligan) home
Driver (Ryan Gosling) plays it smart during the getaway
"I was gonna call the cops"

The Elevator Scene that you may have heard about