Here's a clip from Limitless, the Bradley Cooper film about a guy who discovers a top-secret drug which gives him super human abilities.
Cooper takes on a bunch of thugs… and kicks their butts. From the clip, some of his powers are almost Matrix-like.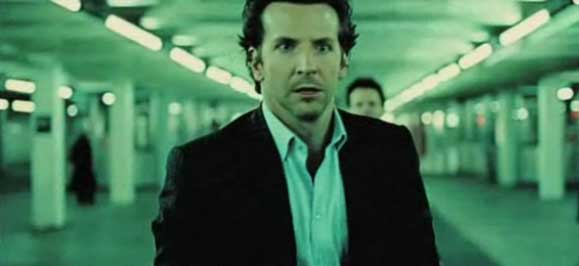 The film, which also stars Robert De Niro, Abbie Cornish and Anna Friel, opens March 18th.