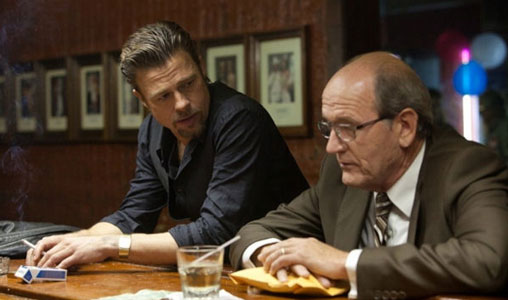 Here is a clip from the new Brad Pitt film, Killing Them Softly, that got some pretty good buzz after premiering at Cannes.
The film, also starring Richard Jenkins and James Gandolfini, is about three dumb guys who think they're smart. They rob a Mob protected card game and  cause the local criminal economy to collapse. Pitt plays the enforcer hired to track the dummies down and restore order.
In this clip, Pitt and Jenkins discuss their preferred killing methods.