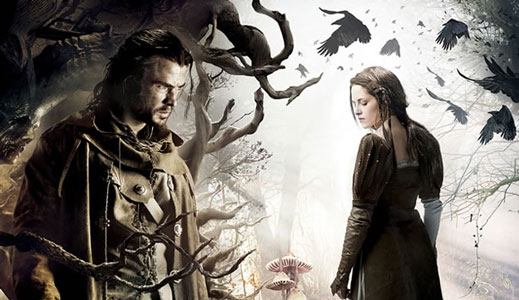 Snow White and the Huntsman opens tomorrow and having seen the film, some of the clips are a bit spoiler-y. So, watch them at your own risk.
Starring Kristen Stewart, Chris Hemsworth and Charlize Theron, the film follows Snow White (duh), who is the only person in the land fairer than the evil queen. The Queen is out to destroy her but what she never imagined is that 'ole Snow has been threatening her reign has been training in the art of war with the huntsman.
Check the clips out below! 
Owe Me Money
Into The Dark Forest
Quiet
Bowman
Troll
Life Itself
Avenge Your Father