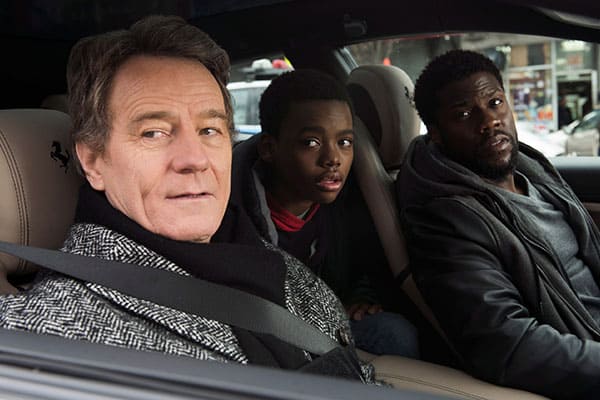 "Holding on to power in an audition is essential for an actor." – Bryan Cranston
Six-time Emmy Award winning actor Bryan Cranston is generally considered to be one of the current acting greats, even almost six years after the conclusion of Breaking Bad. Since then he's been nominated for an Academy Award and a BAFTA Award for his role in the 2015 film Trumbo and won a Tony Award and a Drama Desk Award for his acclaimed performance as President Lyndon Johnson in All the Way. And Cranston was just nominated for another Tony Award for his performance as newscaster Howard Beale in the stage adaptation Network.
Of course, Cranston has not always been so acclaimed.
In an interview with Variety, Cranston speaks about some of his early career struggles. He remembers how he learned to cope with rejection as an actor about ten years after a disastrous early audition:
"I had an epiphany 10 years after that. It changed my life as an actor. I used to think that an audition was a job interview, but I realized I was giving up my power because I was going into an office wanting something from them. Whenever you want something from anyone, you have relinquished your power. Holding on to power in an audition is essential for an actor. You have to be able to do exactly what you want because that's what's required of you to impress someone with your uniqueness and what you could bring to a character. I was going in there to present an idea, an option for them. An audition became another opportunity for me to act."