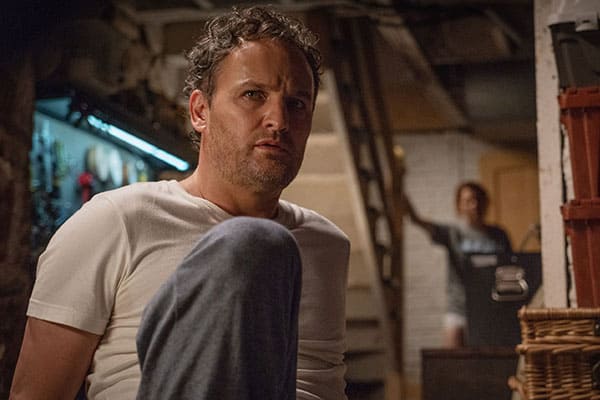 "My job isn't to judge my characters; my job is to contribute to the story and help the director make the film that he or she wants to make." – Jason Clarke
In the remake of the horror film Pet Sematary (based on the 1983 Stephen King novel), Australian actor Jason Clarke stars as Louis Creed, a New England doctor who learns that the pet cemetery by their house holds supernatural powers of reincarnation. In an interview with The Hollywood Reporter, Clarke speaks about how he gets into the mindset of characters like Creed, how roles stick with him after his projects, and what he has learned from the directors that he has worked with.
Clarke has played a range of characters in his career, including John Connor in Terminator Genisys, U.S. Senator Ted Kennedy in Chappaquiddick, astronaut Ed White in First Man, and father Louis Creed in Pet Sematary, who come from across the spectrum of good and evil (sometimes in the same film!) When asked how he "humanizes" his characters, Clarke explains, "My job isn't to judge my characters; my job is to contribute to the story and help the director make the film that he or she wants to make. With Louis, you want the audience to come with Louis to a degree, so that in some way, they can arrive around that point of 'What if?' What if you lost your child and you knew there was a place that had the power to bring dead things back? Would you do it? What type of father would you be (a) if you did or (b) if you didn't do it. That's the job of an actor: to contribute and give as much to the director as you can to make what they want to make."
With that said, Clarke confesses that sometimes playing particular characters have affected his personal life. He says, "I guess you're always drawing on yourself and your life; there's always part of you in each of your characters. So, it can creep in. Years ago, I did three or four angry men in a row, and I was a bit wound up. My girlfriend at the time, who's now my wife, told me to take some time and calm down. It finds a way in, but you get better at shutting it out. The characters that you play find their way into all the roles that you've had. Playing fathers helps you play other fathers or helps inform other roles. You put these characters inside of you, and you use parts of them as you go down the road to create new characters for each role that you do."
In his nearly two-dozen years acting in films, Clarke has worked with a number of acclaimed directors. When asked if he ever recalls the advice of filmmakers he worked with previously, including Kathryn Bigelow (who directed Clarke in Zero Dark Thirty), Clarke responded:
I think you're defined by all the people you've worked for, worked with and the experiences they've given you. Absolutely. For instance, let's say Michael Mann. On Public Enemies, I had to do a death scene in the back of a car with Johnny Depp. I had to die rather quickly and I was a young actor then. Mann just put a lot of pressure on me to get the dialogue out and die, which is often a hammy moment. You learn to deal with things, and that really taught me to learn to deal with pressure and to trust my director in that way. Say the words and then die.

With Kathryn, she's very free about letting you find your way into character. She often shot a lot with three or four cameras. They all contribute to you and you carry it around with you. You find yourself able to evolve and change as an actor. You open yourself up more, essentially. You get to a point where you have a bigger bag of tricks to reach into and give the director what they need.