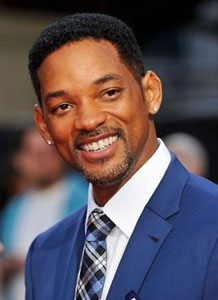 Will Smith won't consider any role that doesn't feature him in the lead. This movie star attitude actually cost him the lead role in the Oscar-winning film, Django Unchained.
Smith told Entertainment Weekly, "Django wasn't the lead, so it was like, I need to be the lead.  The other character was the lead!"  The actor is referring to the bounty hunter character, Dr. King Schultz, as the role that appeared to have a bigger part in the story.  Funnily enough, the role (played by Christoph Waltz) was actually submitted to the Academy Awards as a supporting role, and Jamie Foxx (who ended up playing Django) was submitted as Best Actor.
Smith claimed he tried to convince writer/director Quentin Tarantino to make Django more central to the plot.  "I was like, 'No, Quentin, please, I need to kill the bad guy!'"  But despite turning down the role, Smith's career is still trucking along, including the upcoming summer release of After Earth, a sci-fi film he made with this son, Jaden. Read more
Every year Forbes releases its list of Hollywood's highest paid actors, and the results are often surprising.  Take this year, for example, with Tom Cruise topping the list at $75 million.  Though Cruise was paid handsomely for Mission: Impossible – Ghost Protocol and Rock of Ages, it seems more likely that he would've topped the list in 1992 rather than 2012.  But Cruise leads the pack with more than double the take of the two actors tied in second place, Leonardo DiCaprio and Adam Sandler, both at $37 million (though I guess I'll add the expected comment about Cruise's pending divorce possibly taking a hit of that income here).  Sandler remains an annual top earner, even if his movies tend to get worse by the year.
Coming in just under DiCaprio and Sandler is Dwayne "The Rock" Johnson ($36 million), who has recently been called "franchise Viagra" based on helping both Fast Five and Journey 2 The Mysterious Island become the highest grossing films in their respective franchises.  Paramount is certainly hoping he can work his magic a third time with the recently delayed G.I. Joe sequel. Read more
Two-time Academy Award® nominee Will Smith (Agent J) has enjoyed unprecedented success in a career encompassing films, television, and multi-platinum records.  For his memorable portrayal of Muhammad Ali in Michael Mann's Ali, he received his first Academy Award® nomination and that was followed by his second nomination for the true-life drama, The Pursuit of Happyness.
Smith is currently filming and producing After Earth under his Overbrook Entertainment production banner costarring Jaden Smith and directed by M. Night Shyamalan.
His extraordinary list of blockbusters includes I Am Legend and Hancock. He also thrilled audiences in such huge hits such as I, Robot, Independence Day, Men in Black and Men in Black II.  He does not limit his work to acting and, along with partner James Lassiter of Overbrook Entertainment, he produced, among others, Hitch, The Pursuit of Happyness, The Secret Life of Bees, Seven Pounds, Lakeview Terrace and The Human Contract, which marked the feature directorial debut of Jada Pinkett Smith. Overbrook's most recent success was Columbia Pictures' The Karate Kid, which was released June 11, 2010 and grossed over $343 million worldwide. Read more
After a ten year hiatus from his character Agent J, actor Will Smith was happy to step back into character in the third installment of Men in Black with director Barry Sonnenfeld. 
"You can't beat the black suit," he shared.  "It's such powerful, iconic imagery.  You put on the suit and the shades and it throws you into the mental space of the Men in Black.  It's like a childhood fantasy – you know things that the other people don't know and you've got the most important job in the world.  The seven-year-old boy in me comes running out when I put the black suit on." Read more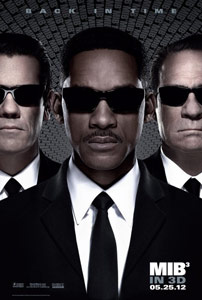 The good news is that the sequel we've all been waiting for (we have, right?), Men in Black 3, doesn't suck.
The bad news is that it takes a good half hour for it get to the 'non-suck' category.
The film starts off promising enough: When Boris the Animal (Jermaine Clement) escapes from his high security prison in space, he sets off on his years-in-the-making plan to travel back in time and kill the man who shot off his arm and put him in jail, Agent K (Tommy Lee Jones).
End of the promising start because we are quickly re-introduced to Agents J (Will Smith) and K in what is one of the most sluggishly handful of opening scenes I've seen in a while. J & K find out about the escape and we discover that K has a secret about Boris that dates way back to 1969. K goes even deeper into his shell (if that's even possible) as J tries to unravel a mystery of just what happened those many years ago.
As Boris assembles his race of aliens and commands them to destroy earth, J must travel back in time to not only save our planet but save K as well.
Now, we get to the fun part of the film, courtesy of Josh Brolin as young(ish) Agent K. Brolin makes the movie as the 29-year-old K. Yeah, I said 29 but Smith's J makes a joke of the long-in-the-tooth Brolin's age and it's quickly dismissed. Read more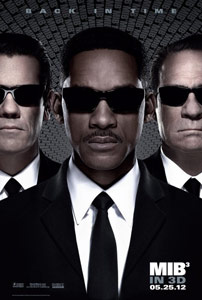 Men in Black 3: Agents J and K are back… in time. J has seen some inexplicable things in his 15 years with the Men in Black, but nothing, not even aliens, perplexes him as much as his wry, reticent partner. But when K's life and the fate of the planet are put at stake, Agent J will have to travel back in time to put things right. J discovers that there are secrets to the universe that K never told him — secrets that will reveal themselves as he teams up with the young Agent K to save his partner, the agency, and the future of humankind.
Starring: Will Smith, Tommy Lee Jones, Josh Brolin, Jemaine Clement
Director: Barry Sonnenfeld
In Theaters: May 25, 2012  Read more
I get a lot of strange email's sent to me.
Most are from someone trying to get me to introduce them to people I've interviewed, asking me to put them in a TV show or telling me how they deserve to be famous. Yeah, they usually write "famous."
Unless they're a child, I never write them back. Partly I'm afraid they might find out where I live and shoot me if I don't "help them" and partly because it's just not worth the time to deal with numbskulls.
But, I've decided that I get enough of these "Crazy Emails" as I like to call them, that I'm going to start posting them. For your enjoyment, of course.
The following email is from "Phyllis." I've changed the name not because like I said above, I don't want to get shot. She sent this to me around the time Will Smith was filming Men In Black 3 in New York.
Podcast: Play in new window | Download (Duration: 17:04 — 11.8MB)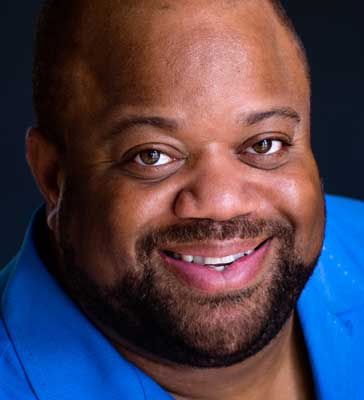 Mark Christopher Lawrence has an incredible knack for stealing almost any scene that he's in. Whether he's got a couple of lines with Will Smith in The Pursuit of Happyness or yelling at Zachary Levi as Big Mike every week on Chuck – you always remember him.
And he's not one to sit still and rest on his laurels. He does theater, stand-up, voice over, writing and producing.
He's a truly multi-talented guy.
You're currently starring in Chuck. The show has a rabid fan base. Do you get recognized a lot for that?
Yeah, pretty much everyday.
You were in for pilots the year you got Chuck, but Chuck was only a guest star role in that pilot.
Right.
So, was it just a gamble that you took when you got Chuck, that you auditioned for Chuck?
It was no real gamble, it was just one of the things that came across the plate that year. We auditioned for everything that came across. It just happened that Chuck was the only thing I got booked in.
Since it was only a guest star role, did you have a feeling that it could be moved up to a series regular?
No, I didn't even read it. [LAUGHTER] I actually just read the sides because I was really concentrating on those other pilots, because they were series regular roles. I read the [sides] the night before I went in to audition, and just prepared to go in and get a job. Maybe because I was so relaxed, it wasn't that important for me.
That happens a lot, when it's not that important. Boom, you get it.
I think what happened is when you're at that point—and not that you don't care because you want to work—but when you're at that point where it's not that important, you have this sort of relaxed state that you walk into the room with. That was part of it, being really relaxed. The other was because you know what's at stake before you go in and read for the network. Because they cut you a deal before you go in, so you know exactly how much money you will or will not get. So, I was just able to really relax and go in and have fun, and go out and concentrate on something else.
Good thing this was decided on before his awful new movie "Seven Pounds."
He was voted the top money-making movie star of 2008, dethroning Johnny Depp in an annual poll released on Friday of movie theater owners and film buyers.
Smith, 40, is only the second African-American actor to win the Quigley poll in its 76 year history. Sidney Poitier was placed first in 1968.
"It's cool to have the goal of being the biggest movie star in the world. But why? It's been revealed to me that the question is: Whose life is better because you woke up today?"
Click here for the story