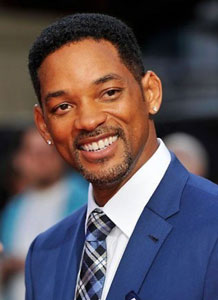 Will Smith won't consider any role that doesn't feature him in the lead. This movie star attitude actually cost him the lead role in the Oscar-winning film, Django Unchained.
Smith told Entertainment Weekly, "Django wasn't the lead, so it was like, I need to be the lead.  The other character was the lead!"  The actor is referring to the bounty hunter character, Dr. King Schultz, as the role that appeared to have a bigger part in the story.  Funnily enough, the role (played by Christoph Waltz) was actually submitted to the Academy Awards as a supporting role, and Jamie Foxx (who ended up playing Django) was submitted as Best Actor.
Smith claimed he tried to convince writer/director Quentin Tarantino to make Django more central to the plot.  "I was like, 'No, Quentin, please, I need to kill the bad guy!'"  But despite turning down the role, Smith's career is still trucking along, including the upcoming summer release of After Earth, a sci-fi film he made with this son, Jaden.
At the end of the day, Smith was still a fan of how Django Unchained turned out.
"I thought it was brilliant," he said.  "Just not for me."