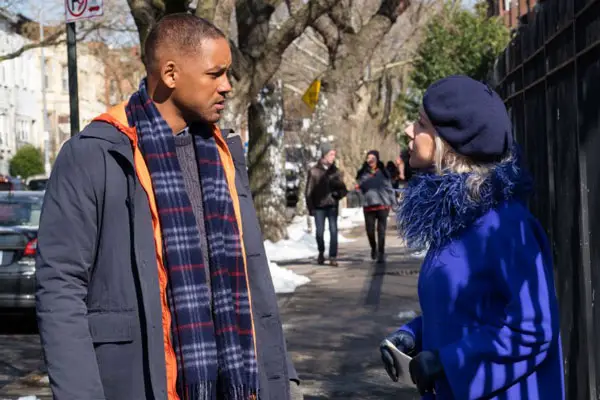 It's safe to say that Will Smith, Kate Winslet, Keira Knightley, Helen Mirren, Edward Norton, Michael Peña and Naomie Harris are all terrific actors. It's also safe to say that the film Collateral Beauty is the opposite of terrific.
Smith plays Howard, a successful New York advertising executive who's withdrawn from the world after the death of his daughter. Meanwhile, in an effort to help, his friends and co-workers (Winslet, Norton and Pena) discover that he's been writing letters to Love, Death and Time in an effort to cope with his anger. They come up with a plan to hire actors to portray Love (Knightley), Death (Mirren) and Time (Jacob Latimore), hoping these exchanges will spur Howard to come out of his depression.
The cast definitely elevates the material. Was the script better than what is on-screen? It had to be to get this caliber talent.
Smith's Howard is supposed to make us feel sad for what's happened, and at first, that's the case. But as the film progresses, we see how selfish he is and it's absolutely frustrating. His friends are trying to save the business, their livelihoods and his, but he just keeps ignoring them. No matter how many times they try and get in touch, its silence. Dude, come on. Snap out of it! You're screwing everyone around you!
The film, directed by David Frankel and written by Allan Loeb, has its moments, mostly courtesy of Pena, Mirren and Latimore. Pena is delightful in every scene, but really, when is he not? Mirren brings a sense of grace to her role as Death and Latimore is full of energy and youth, fitting for someone playing Time and he lights up every scene he's in.
There's sadness and plenty of humor and but the movie tries so hard to be uplifting and deep, that it just gets in the way of itself.