Comedian Jim Jefferies FXX series, Legit, is back for a second season and it's crazier than ever.
Jefferies said in a recent Q & A that he's learned a lot from the first season. He'd never written a sitcom before and the whole things was a "little bit more fly by the seat of your pants," he said. This season, he's written a lot more for the actors because now, he knows what their strengths and weaknesses are.
In the interview, he talks about season two, writing for the show, stand-up and killing sacred cows.
Legit airs at 10pm on Wednesdays on FXX Read more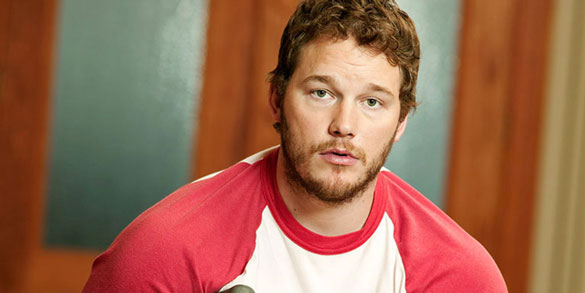 Before the announcement that Chris Pratt would star as Star-Lord Peter Quill in Marvel's Guardians of the Galaxy, not many people would have pegged the Parks and Recreation actor as an intergalactic superhero. In fact, even Pratt himself was one of the doubters. However, he reveals that as he tested for the role he began to feel like there was no way he wouldn't be cast in the lead role in what could potentially be the biggest blockbuster film of the summer. Read more

Acting is all about challenges, but how about this one: doing a one-person show that you have no previous knowledge of, with no direction, without a set and receiving the script seconds before your first, and only, performance. And during the performance, the audience decides whether or not you will drink a glass of water that has supposedly been poisoned.
But this isn't just a nightmare that plagues actors in their dreams, this is the actual scenario surrounding the play White Rabbit, Red Rabbit by Iranian playwright Nassim Soleimanpour, who says his work reflects the manipulation of society in an Iranian version of Animal Farm. As he said to Public Radio International, "We are always part of this manipulation system. We want to sit and complain that we are not slaves, but meanwhile, we'd rather stay in the cage. That's us. We have to accept it." The actor performing the piece is required to act out the parts of all the animals. Read more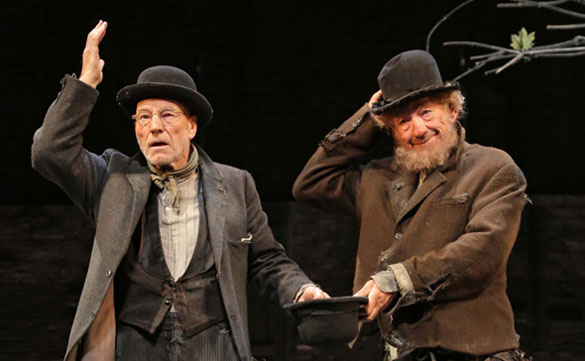 As if Ian McKellen and Patrick Stewart weren't busy enough taking hilarious photos together around New York City and starring in two plays on Broadway, Waiting for Godot and No Man's Land, they dropped in on the New York Daily News offices to answer fans' questions. If you missed the chat, you still have the opportunity to ask the pair questions in person during the scheduled talkbacks after each Thursday performance of No Man's Land in February (you can see our coverage of the first talkbak here).
Below are some highlights from the chat:
What are your pre-show rituals before you hit the stage?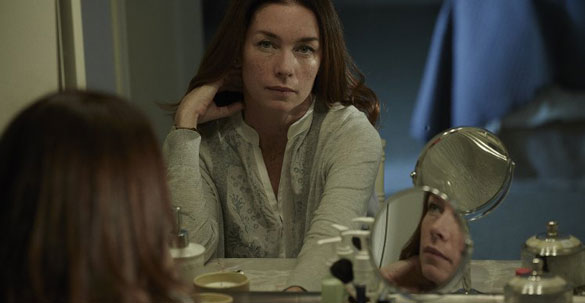 While Meryl Streep and Julia Roberts are getting most of the awards recognition for August: Osage County, it's fair to say that neither role would've been as impressive if they hadn't had another great performance in the film to play off of — Ivy Weston, portrayed by Julianne Nicholson. Nicholson's character is Roberts' character's sister and Streep's character's daughter, so Ivy plays a central role in the family feuds that make up the story of the movie. Because she is not normally an actress in lead roles, Nicholson spoke to Reuters about what she found difficult about the role and why she hopes her next project will be something completely different. Read more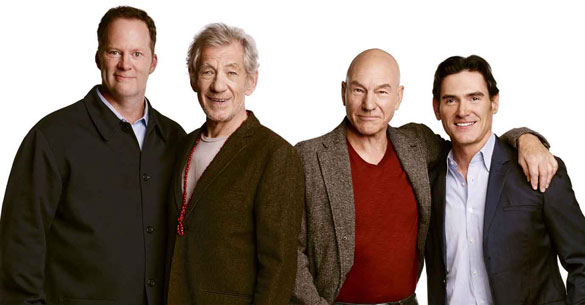 As if anyone needed more excuses to see Sirs Ian McKellen and Patrick Stewart performing No Man's Land and Waiting for Godot in repertory at the Cort Theatre on Broadway (the production has once again extended through March 30), but the cast is doing talkbacks after select performances of No Man's Land.
Whether you're a regular theatergoer or you're like the guy in front of me who Googled "talkback" on his phone to find out what the heck was going on after the show, it's impossible not to enjoy hearing four great actors and the production's director talk informally about their work.
Last night's performance of Harold Pinter's No Man's Land was followed by the first of the scheduled talkbacks. It was moderated by the production's director, Sean Mathias.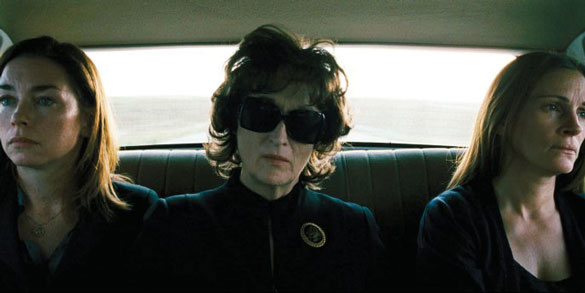 One of the films currently gunning for an Oscar nomination is August: Osage County starring Meryl Streep and Julia Roberts in the dysfunctional family drama. Actress Julianne Nicholson, who plays Roberts and Juliette Lewis' younger sister with a shocking secret, the role was a chance to shine alongside some of Hollywood's heaviest hitters. Read more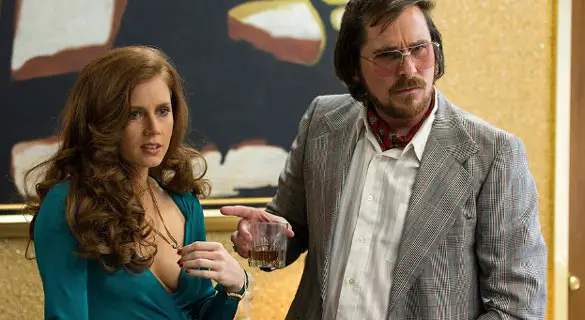 In this New York Times Anatomy of a Scene, Director David O. Russell narrates a scene from his upcoming film, American Hustle.
The scene is early on in the film and features Amy Adams and Christian Bale in one of their first encounters. I really liked the film and the performances by Adams, Bale and Jennifer Lawrence were fantastic. And, the period clothing the cast wears is worth the price of admission.
Check it out below! Read more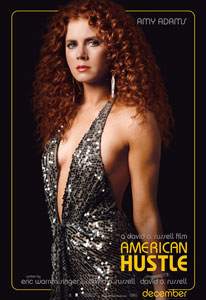 One of the eagerly anticipated films of 2013 is American Hustle. It brings back a group of actors who have had a strong collaboration with director David O. Russell. Christian Bale, Jennifer Lawrence, Bradley Cooper and Amy Adams have all a part of Russell's work over the last five years.
In his latest film, Adams plays Sydney Prosser, an inexperienced grifter who has an affair with a veteran con man played by Bale.
The 39-year-old actress told The New York Times some pretty interesting things about her character.
She said, "[Sydney] is the most miserable human being I've ever played. She is not — happy. I'm used to playing people that, even if they're survivors, there's some sort of light in them. I don't know that she has that, necessarily."
Adam's preference? Read more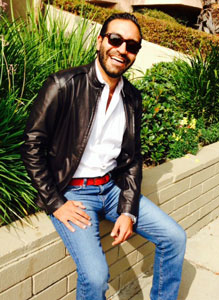 by Theresa Pickett
Iranian actor Alain Washnevsky moved to Europe when he was 2. After growing up in Vienna Austria, Alain started working in a real estate agency when he was 18 and at 20, he became a partner. As a world traveler, Alain is fluent in German, Farsi (Persian), English, and some basic French – a helpful and impressive skill for an actor!
In July 2011, Alain moved to L.A. and studied acting for two years in the Promenade Playhouse Conservatory in Santa Monica where he graduated in July 2013. Alain acted in three plays that received some excellent reviews.
Because I am doing publicity and public relations for the feature film Misogynist, which recently became an official selection at the Los Angeles Underground Film Festival, I crossed paths with Alain through a mutual acquaintance. Alain is credited for doing set photography on the movie Misogynist, and he was generous to offer an interview. Read more