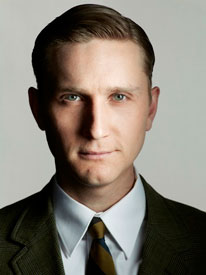 Aaron Staton has had to do all sorts of things while playing Ken Cosgrove on AMC's Mad Men.  During this past week's episode, he even had to tap dance.
"I took some classes in college, and my first job was in the Broadway show Mamma Mia!" he said in an interview with The New York Times.  "I played the fiancé [Sky], and I had to do a bit of dancing, albeit in flippers.  The truth of it is, it's not something I've done in a while.  It's been a few years.
"First I got a text message, 'Do you tap dance?'  And so I had to go: 'Do I?  Let me check.'  I'm still holding the phone—'What do I still know, if anything?'  Mary Ann Kellogg—who has choreographed all of the dance sequences over the course of the show, from when Pete and Trudy did the Charleston and the 'Zou Bisou Bisou' song last year—she came aboard, and we had fun figuring this out.  Matt [Weiner, the show-runner] knew he wanted a time step in there, and there were a couple steps that I needed to work on and freshen up a little bit." Read more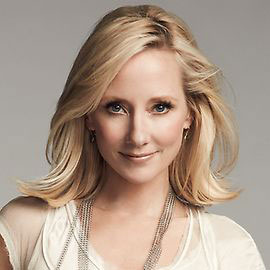 After almost choking to death on a sandwich, Anne Heche's Beth Harper claims she can talk to God in the new NBC comedy, Save Me. When she's revived, Beth thinks she can see the Big Guy and starts to make amends to everyone she's every shut out of her life… and it's a lot of people.
Also starring Madison Davenport (Shameless) as her horrified daughter, Michael Landes as her skeptical husband and Alexandra Breckenridge (American Horror Story) as her husband's ex-mistress, Beth eventually starts to win people over with her new optimistic views on life.
In this interview, Heche talks about her love of physical comedy, trying to quit acting when she was younger and how we all get "messages" from God.
Save Me airs on Thursdays at 8pm on NBC Read more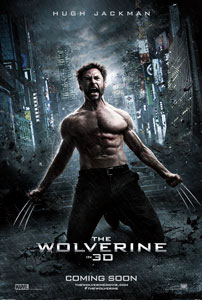 The Wolverine: Based on the celebrated comic book arc, this epic action-adventure takes Wolverine (Hugh Jackman), the most iconic character of the X-Men universe, to modern day Japan. Out of his depth in an unknown world he faces his ultimate nemesis in a life-or-death battle that will leave him forever changed. Vulnerable for the first time and pushed to his physical and emotional limits, he confronts not only lethal samurai steel but also his inner struggle against his own immortality, emerging more powerful than we have ever seen him before.
Starring: Hugh Jackman, Famke Janssen, Svetlana Khodchenkova, Rila Fukushima, Tao Okamoto, Brian Tee, Will Yun Lee, and Hal Yamanouchi.
Directed by: James Mangold
In Theaters: July 26th Read more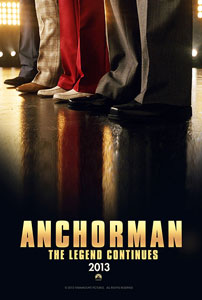 Here's a new teaser trailer for Anchorman 2: The Legend Continues!
Starring Will Ferrell, David Koechner, Paul Rudd and Steve Carell, it's pretty much the same as the first teaser trailer but who cares, right? It's still funny and it's just making me wish it were already December.
In theaters on December 20th! Read more
I think just about any actor would love to pick the brain of Meryl Streep, who is widely recognized as one of the best actresses of all time. 
Benedict Cumberbatch admits that he approached Streep on the set of August: Osage County, which is due out later this year, to ask her about how she would approach a multi-layered character like his Star Trek Into Darkness villain John Harrison.  Unfortunately, Streep didn't have much advice for him — but as he tells New York magazine, that was oddly exactly what he was hoping for! Read more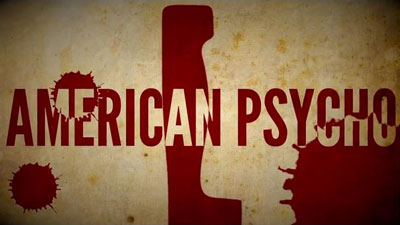 With all the recent talk about Kickstarter surrounding Zach Braff's decision to use it to raise money for his next film (and Melissa Joan Hart's failed attempt to do the same), it's good to know that there's a campaign going to support a serial killer.
Okay, let me rephrase that — it's a campaign to support Patrick Bateman, the titular psycho in American Psycho, as the classic novel is being adapted as a musical.
Duncan Sheik — who is best known for writing the music for Spring Awakening — already has a deal in place to stage the premiere of the musical at The Almeida Theatre in London, but he and the other producers are hoping to raise $150,000 on Kickstarter to add more to the production.  He tells The New York Post, "This allows us to up the ante in terms of what the production is going to entail.  I think it's about being able to do things in the space that make for a really cool immersive theatrical experience." Read more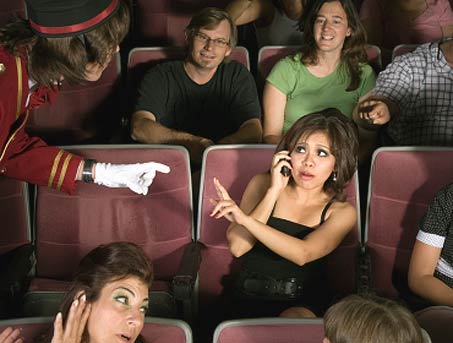 Next time you see a play in New York City be very sure not to use your cell phone during the performance… not only because it's really, really rude, but also just in case you are sitting next to Kevin Williamson.
Williamson, who is the Deputy Managing Editor for The National Review and writes about theater for New Criterion, was in attendance at a performance of Natasha, Pierre, and the Great Comet of 1812, a cabaret-style musical adapted from Leo Tolstoy's War and Peace.  The production takes place in a tent and the audience is seated at small tables, which led to an incident in which Williamson was thrown out for throwing another close-sitting patron's cell phone across the room. Read more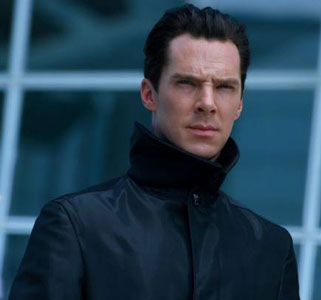 If you haven't yet heard of Benedict Cumberbatch– and I do mean "heard" because of his instantly recognizable voice — get ready to see (and hear) a lot more of him.  First, he stars as the villainous John Harrison (doesn't that name sound like the most alias-y of aliases?) in Star Trek Into Darkness and voices the dragon Smaug in The Hobbit trilogy.  In a conversation with The Wall Street Journal, Cumberbatch talks about this major shift in his career and what he thinks about his Star Trek character.
Cumberbatch admits that while he had empathy for the character, his own performance scared him when he saw it in IMAX.  He explains, "I think with any characterization there's a point where you empathize, no matter how much of a deviance his or her actions may be from your understanding of humanity. You have to empathize, and that can go for the people who perform despicable acts. Having said that, when I sit in my own audience now—which is a very weird thing to do for an actor on any given day, especially with a film this big, in an IMAX theater, in New York—I was terrified by what I was doing. I don't have kids but I'm quite glad at this stage that I don't have to go, 'Just look away, dad's not like that.'" Read more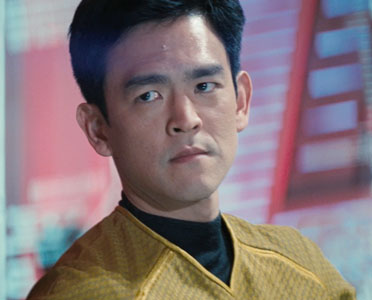 Despite starring in the popular Harold & Kumar movies, John Cho is probably not as famous as Chris Pine, Zachary Quinto, or Zoe Saldana.  Nonetheless, his name appears first in the credits for Star Trek into Darkness, the latest entry in the long-running science fiction multimedia franchise. 
However, Cho tells TheStar.com not to look too much into his headlining.  He explains, "I guess that's in keeping with the ethos of (Star Trek creator) Gene Rodenberry, which was to do it that way and not to rank people. And that's how (reboot director/producer) J.J. Abrams wants to keep it.  Careers have exploded, but we're all back as a team, and no actor is bigger than J.J. He is the captain for all intents and purposes. I don't think anyone feels particularly more important than the other. It just doesn't feel that way." Read more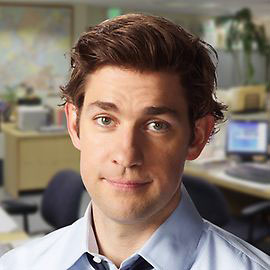 On May 16th, The Office will be closing its doors. After an eight-year run, Jim Pam, Dwight and the rest of the gang will be moving on to bigger and better things (hopefully). I've watched every episode of the long running series and I'll definitely be sad to see the show go.
Before getting the role of Jim, John Krasinski was like almost every other actor in New York. He'd work his job as a waiter during the week then run off to an audition when he could. He had booked a few things but "not anything that would allow me to claim that I was a working actor and didn't need another job," he said during a conference call. Booking The Office was like winning the lottery, "except with a winning lottery ticket you just get money, and with this you get a whole change of your life."
If you're a fan of the show, you'll love this interview. And honestly, even if you're not, there's some great stuff in here about what it's like to go from hustling for auditions to becoming a star on a major network show. In this interview, John and Executive Producer/Writer Greg Daniels talk about the end of The Office, John's audition, his past commercials and more. It's a long one but it's really great.
The Office airs on Thursdays at 9 on NBC – for only 2 more weeks! Read more