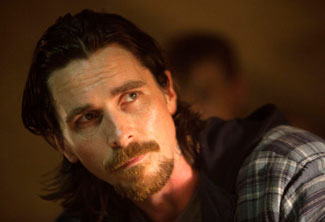 Who doesn't like Christian Bale (Well, besides that guy he yelled at on the set of Terminator Salvation)?  Though Bale has been absent from cinemas since The Dark Knight Rises last summer, he stars in two films that are being released this month: Out of the Furnace and American Hustle.  Though American Hustle might be getting most of the spotlight — I mean, it's already winning a ridiculous amount of awards and hasn't even been released yet — Bale's performance in Out of the Furnace should not be overlooked. In the film he plays a working class man in a dying Rust Belt town whose brother, portrayed by Casey Affleck, goes down a dark path.
While promoting Out of the Furnace Bale spoke with New York magazine about his career as an actor as he enters yet another stage in his nearly thirty year career.
Since starring in his third (and final) Batman movie, Bale has been filling his schedule with all sorts of projects.  He admits that it affects his perception of time, saying, "When you're doing a film, you lose all sense of time. You can't even believe that anybody else has a life outside of the film you're doing. You completely lose track." Read more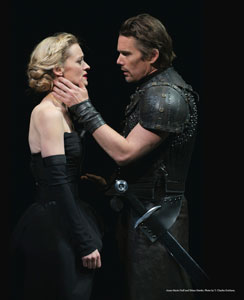 New York City must have a strong appetite for Macbeth.  In just the past five years, Macbeth has already been on Broadway twice: in 2008 starring Patrick Stewart in the title role and earlier this year starring Alan Cumming in his rather unorthodox nearly one-man show version. During that time there have also been several Off-Broadway productions, dozens of Off-Off-Broadway reinventions, and even the celebrated interactive adaptation Sleep No More that has been running at the McKittrick Hotel for nearly three years (I always thought my last name made a charming name for a hotel, even a fake one.  But I digress…)  The next major production has already been announced too: Kenneth Branagh will be bringing his celebrated production from the Manchester International Festival to make his New York theater debut.
So the question of the current production of Macbeth starring Ethan Hawke at Lincoln Center's Vivan Beaumont Theater is not so much what the production does, but what it does differently.  After all, everyone in the audience likely knows the story – it is one of Shakespeare's most widely-known plays and deeply ingrained in our culture – so in many ways those tackling it end up focusing on style over substance. Read more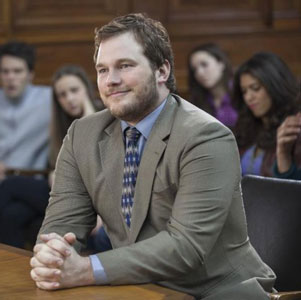 Chris Pratt is keeping busy in Hollywood with comedic roles in films like Delivery Man to voicing the lead role in The Lego Movie. He's also diversifying by playing Peter Quill a.k.a. Star-Lord in Marvel's Guardians of the Galaxy which hits theaters next summer.
The 34-year-old actor sat down with Moviefone to talk about how he approached the script for Delivery Man and his work with co-star Vince Vaughn.
With some of the best lines in the movie, Pratt knew that "usually moments will leap out at you. You'll understand a moment is going to be funny. And, oftentimes, not on this movie but in other movies, I would help those moments by maybe improvising a line or saying the same joke but in my own words and knowing when a moment to be funny is there and making sure that that moment's funny. Whether it's saying it exactly how it's written, or coming up with your own way of making it funny, that would be the moment. So moments jump out at you." Read more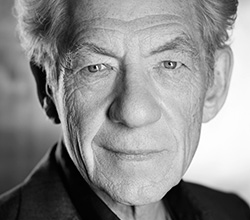 While not every professional actor is a good source of advice (just trust me on that), an actor as respected as Ian McKellen ought to have at least one or two pieces of good advice to pass along to aspiring actors.  During a rare break from acting in his current double bill of Waiting for Godot and No Man's Land on Broadway and taking goofy photos all over New York City with co-star and dear friend Patrick Stewart, McKellen spoke to Men's Journal Magazine and shared some advice on acting, handling fame and criticism, and what Shakespeare plays he thinks everyone should be familiar with.
When asked what advice he would give to a younger version of himself, McKellen says, "Work isn't everything. I think that has been my fault and my virtue at the same time." Read more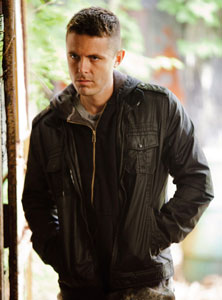 As the younger brother of Ben Affleck, Casey Affleck is used to being in the shadows. The 38-year-old actor is looking to change that. His upcoming film Out of the Furnace with Christian Bale seems to be that catalyst for the actor.
"What I saw Christian doing was, I felt like, some of the best acting that I've ever seen," Casey said. "You know when you sort of forget what you like about movies, and then you see a movie again that reminds you of why you fell in love with them in the first place? That was the experience."
Fans of the Gone Baby Gone star shouldn't expect him to seek A-list superstardom on the level of his brother or family friend Matt Damon. It's just not something Casey wants. Read more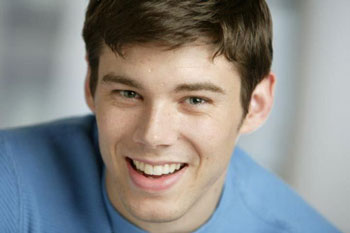 The Army or an acting career? That was the choice Brian J. Smith faced back in 2007 when he walked down to the military recruitment office in Manhattan after a string of bad luck in his personal and professional life.
"I was two months behind in the rent, I didn't have insurance and I'd just auditioned for [a role] and was told they went with somebody else," said the 32-year-old actor. "I figured, it's a sign! I went to the recruitment office on West 72nd Street and was going to show up the next morning at 8 for a physical."
However, fate stepped in and changed the entire course of his life. His agent called before he was supposed to complete his Army physical. Read more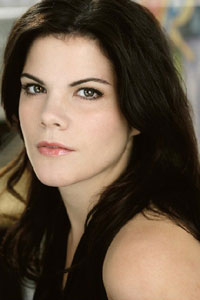 Diane Davis may not be a familiar name to you, but she's making waves in the New York theatre scene. The actress is currently starring in The Model Apartment by Donald Margulies at Primary Stages.
The 1988 revival's storyline revolves around a character named Debby who is suffering from mental illness and obesity. Her journey takes her from New York to Florida as she follows her parents south. Davis also plays a secondary role as her father's daughter Deborah who died in the Holocaust. This duality has earned her raves from New York Times theater critic Ben Brantley.
When the 35-year-old actress found out about the audition for the dark play, she was in the Canadian wilderness away from technology and electricity. She really wanted the role, so she made every effort to make the audition happen. Read more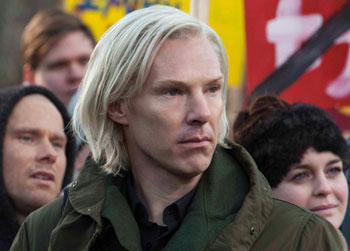 2013′s hottest actor in Hollywood is on a winning streak right now. With career-making turns in August: Osage County, 12 Years a Slave and The Fifth Estate, Benedict Cumberbatch is making himself a household name.
In a recent interview with Moviefone at the Toronto Film Festival, the actor revealed the transformation he underwent to play controversial Wikileaks founder Julian Assange in The Fifth Estate. Morphing into the polarizing figure not only happened mentally, but physically as well.
Cumberbatch shared how putting on the bleach-blond wig put him right into character. Read more
Podcast: Play in new window | Download (Duration: 15:36 — 10.8MB)
Neil LaBute's 10-episode series Full Circle on DIRECTV is creating a buzz in the television world, not only for the screenwriter's TV debut, but also for the star-wattage of the cast. The third episode brings together two recognizable faces to television audiences, Julian McMahon and David Boreanaz.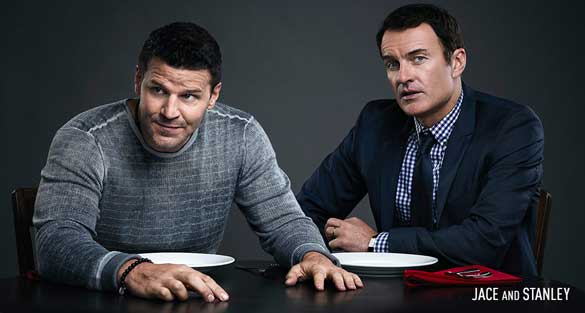 The focus on human interaction is a huge part of LaBute's work. In Full Circle, he progresses the storyline with an interesting concept where each episode features two characters, one of whom repeats from the previous episode. The cycle continues until the 10th episode completes the full circle.
The duo's storyline develops when two old friends, entertainment attorney Stanley (Julian McMahon) and comedian Jace (David Boreanz) meet up to deal with Jace's social media crisis with a young, gay high school student. The dynamics the two actors have on-screen is palpable and Daily Actor was able to interview the two about their work together.
For the full interview, click the audio link above or download it from iTunes  Read more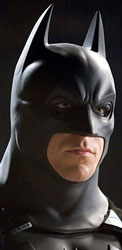 I love audition tapes.
Here's Christian Bale's audition for Batman Begins. Bale did his screen test with Amy Adams (who was there as a favor to the casting director) and you can immediately tell why he was cast. You can see/hear that he had his Batman growl and just exuded that power and authority from the very beginning.
Check it out below! Read more