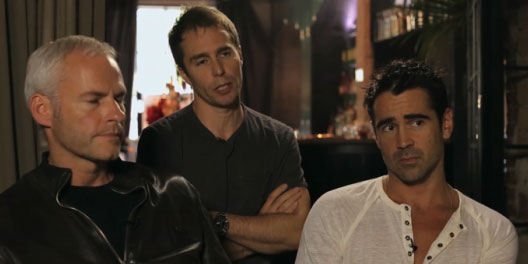 Colin Farrell, Sam Rockwell and Director/Writer Martin McDonagh have a new film coming out called Seven Psychopaths, about a struggling screenwriter (Farrell) who becomes entangled in the LA criminal underworld after his oddball friend (Rockwell) kidnaps a gangster's (Christopher Walken) beloved dog.
The Hollywood Reporter caught up with the trio at TIFF and in this quick video, Farrell and Rockwell talk about the differences between acting in film and theater. "You get to re-invent each evening," says Farrell. 
McDonagh also talks about the differences between writing for theater and film.
Check it out below!